A Message from BBOH State Director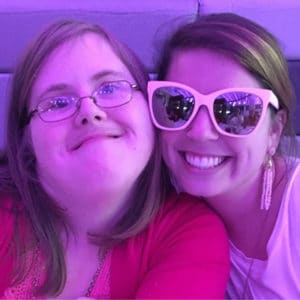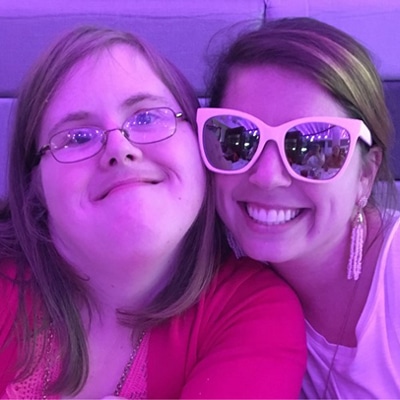 Friendship is the reason I started volunteering for Best Buddies two years ago. Now that I have the honor of working for this organization, I get to hear about and witness meaningful connections and friendships across our great state every day. I met Casey Pollock and Sammy Scovil last week in Cleveland at a dinner at Casey's home, and I am grateful to now call them both my friends. There is something special about their friendship!
A friend of Sammy's came to Best Buddies to request that she be matched with a friend in the Cleveland area. When the interim State Director, Mia Pollock, heard about Sammy, she knew her sister, Casey, was the perfect fit! She connected them, and it has been a great friendship ever since.
"Sammy has definitely brought so much into my life that I didn't realize I was missing. When the idea of being matched was first brought up, I was excited but didn't know what to expect. I knew within a few minutes of meeting Sammy that we were going to be good friends. We instantly clicked and have so much in common. She is one of the most genuine, sweet, and thoughtful people I have ever met. We try to get together once a week and talk almost every day. I'm grateful to have Sammy in my life and I truly think we were made to be friends!"
During our dinner together, Sammy commented, "We are great friends and have so much in common. We are practically the same age!" She also was very proud of being older than her friend Casey, albeit, "Only by a couple of days!" She continued, "Ever since we were matched in February we have done so many things together including movies, dinners at Casey's family's home, a Pink concert, and even traveled to the Best Buddies Hyannis Port Challenge in Maine. I know we will be friends forever."
I want you to know that you are the reason we can continue to make friendship happen across Ohio.
Let's continue to encourage and build friendships, together. Thank you!
Catlin Layton
State Director
Best Buddies Ohio