Best Buddies Summer Events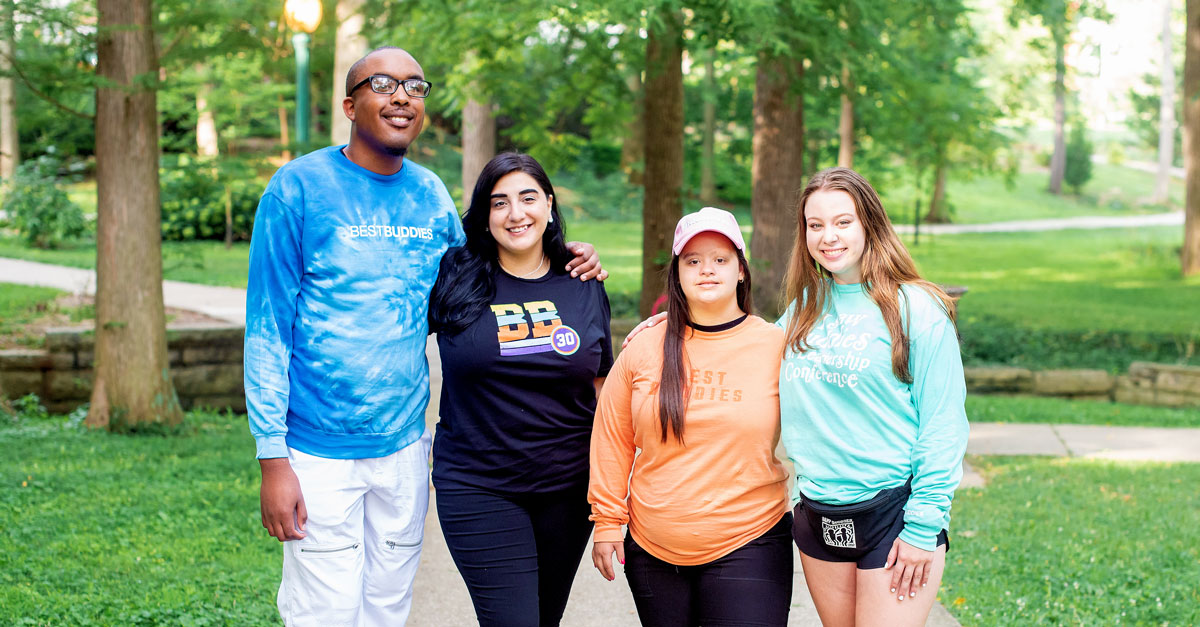 Let's beat the heat together! Our virtual events are open to Best Buddies and friends of our organization across North Carolina! We are also excited to have a few upcoming in-person offerings in the Charlotte area.
Please email izzitritz@estbuddies.org with any questions about your involvement with Best Buddies.
SCC Drive-in Movie
Wednesday, July 21st
7:00 pm EST at Charlotte Motor Speedway
GET TICKETS
On July 21st Speedway Children's Charities is hosting a showing of The Peanuts Movie! Tickets are available for 20 Best Buddies families ($30 value). One ticket = one car!
Open Mic Night with L'Arche NC
Thursday, July 22nd
5:30 pm EST on Zoom
REGISTER NOW
Best Buddies North Carolina and L'Arche NC are partnering for an Open Mic Night! Come ready to share your talent with the group (or just join us to watch the fun.) Each performer will have three minutes!
Trail Buddies Hike
Thursday, July 29th
9:00 am EST at Four Mile Creek Greenway– Matthews segment
REGISTER NOW
Join us for a Trail Buddies hike at the Four Mile Creek Greenway – Matthews segment! This will be an inclusive hike for friends of all abilities!! Come out if you'd like to get outside, experience a little nature and make some new friends!! The short walk will be on an entirely paved greenway.
Summer Swing
Friday, August 6th
6:30 pm EST at Next Step Clubhouse
Navigate to parking 163 W. 9th Street
REGISTER NOW
We are returning in person for The Summer Swing on August 6!!! Join Best Buddies NC, The Down Syndrome Association of Greater Charlotte, and Next Step Clubhouse to dance the night away! Come enjoy an evening of fantastic OUTDOOR (weather permitting) music, refreshments & fun! To view volunteer opportunities, click here.
Ambassadors Workshop Wednesday
Wednesday, August 11th
5:00 pm ET on Zoom
REGISTER NOW
This training will provide participants with the tools to effectively communicate via email and social media channels.
Summer Social
Thursday, August 17th
5:30 pm EST on Zoom
REGISTER NOW
Let's celebrate summer with games together! Bring your favorite summer treat to enjoy with the group.