Spread the word Inclusion: with Guest Speaker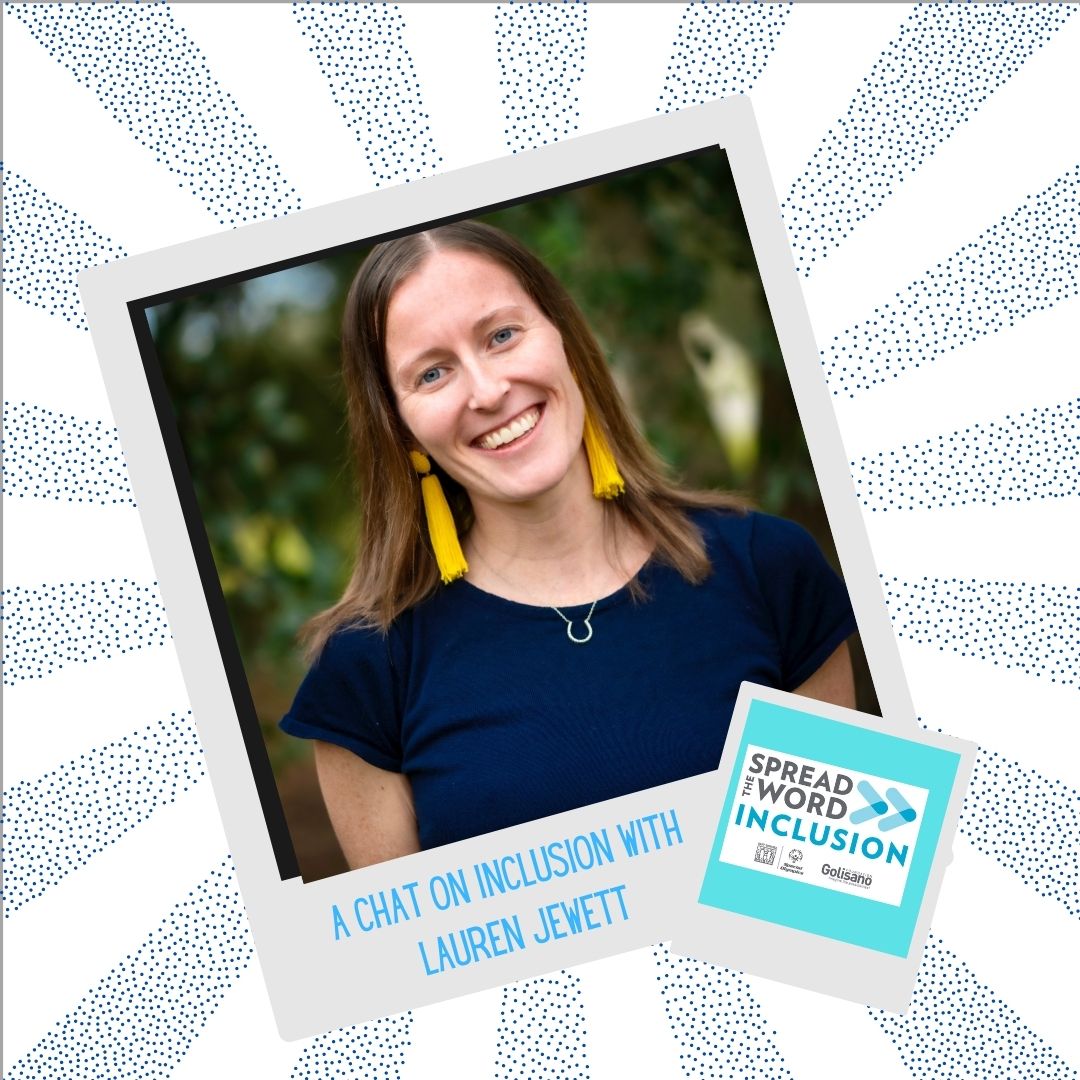 Wednesday, March 3rd
5:00 pm ET
Zoom*
Register Now
We are so excited to have Lauren Jewett join us on spread the word Inclusion Day on March 3rd at 5 pm. Lauren will be talking about Inclusion in both disabilities and race, what does it looks like in schools, COVID and how advocating has changed especially with everything going virtual and so much more! She will also be sharing some great resources on how to keep learning about inclusion, disability, and equity.
Lauren Jewett is a third/fourth-grade special education teacher in New Orleans, where she is an active member and executive council member of her local teachers' union, United Teachers of New Orleans. She is in her 12th year of teaching and holds a BA in history and political science from the University of Rochester. She is a National Board Certified Teacher in the area of Exceptional Needs (Early Childhood through Young Adulthood), serves as the Policy/Advocacy Chairperson for the Louisiana NBCT Network, and mentors National Board candidates in her school and city as a professional learning facilitator.
She is currently pursuing an MA in English from the Middlebury College Bread Loaf School of English and is part of the Bread Loaf Teacher Network. Lauren has presented sessions at the National Council of Teachers of English (NCTE) annual conference and the Arizona State University's Remote K12 Connected Teacher Summit developed and co-led professional development workshops on special education for AfterCLASS New Orleans, and served as a co-presenter for the National Board Core Connections webinar series. She is a 2019 ASCD Emerging Leader and an Understood Teacher Fellow and has written articles for ASCD's In-Service blog and Understood.Org. She loves yoga, running, reading, cooking, and watching movies.
*The event will take place on Zoom. Please register to receive the link. Should you have any questions or need assistance, contact newyork@bestbuddies.org.