Stony Brook Basketball Game with BB Long Island!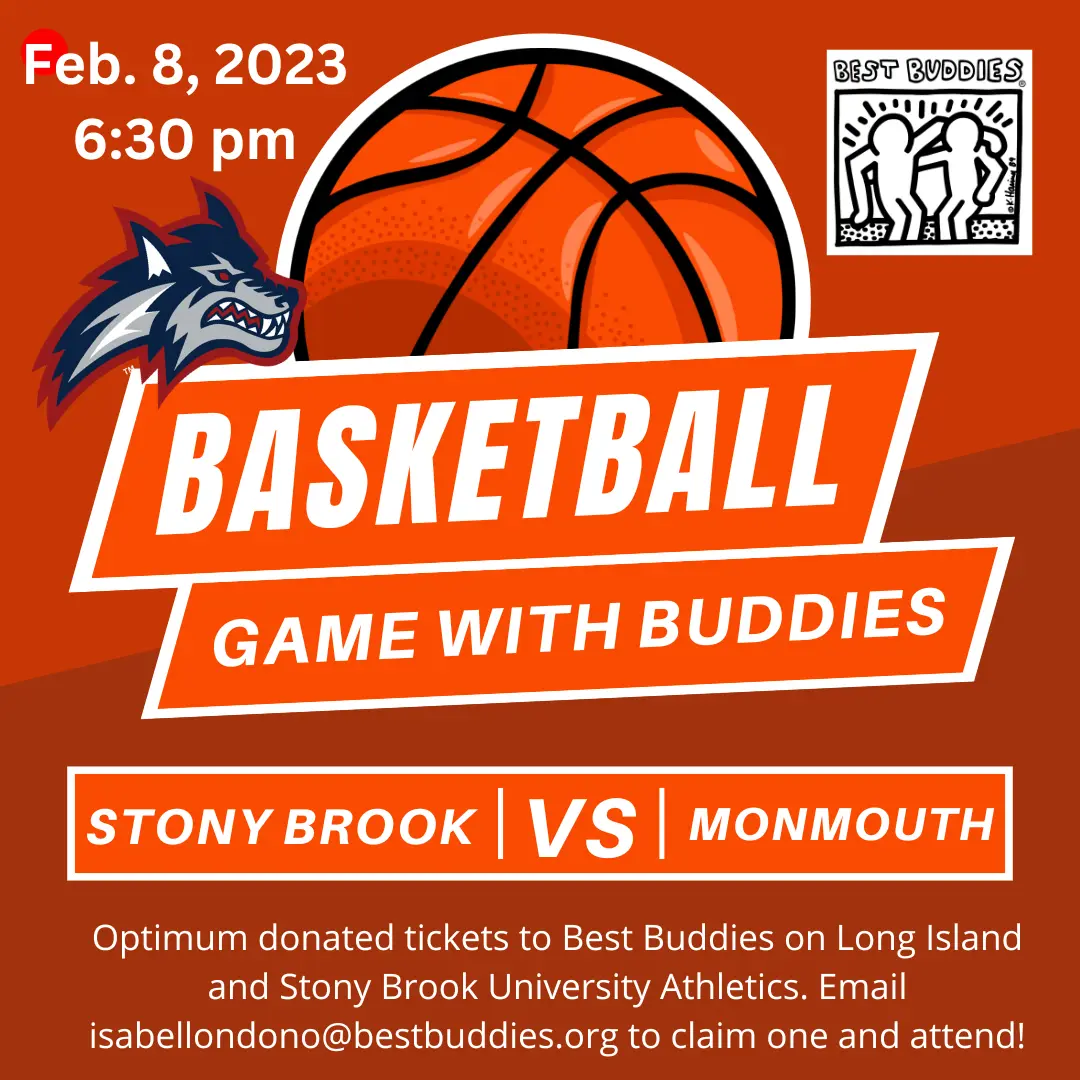 Wednesday, February 08
6:30 PM
Island Federal Credit Union Arena (Stony Brook, NY)
Cost
Free
You are invited to Basketball Game with Buddies. Stony Brook and Optimum has donated 20 tickets to Best Buddies on Long Island for their February 8th game. The first 20 people to register and claim a ticket will be invited for this awesome event to support Stony Brook Athletics.
Go Seawolves!