Update regarding COVID-19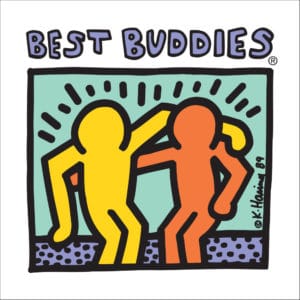 Dear Best Buddies Supporters,
Best Buddies in New York's primary interest is the health and safety of our participants, staff and volunteers. This is our top priority. We have been closely monitoring the developments with COVID-19 in the Rochester, NY office and have decided to postpone the Friendship Ball scheduled for March 28th.
Additionally, we will be canceling Best Buddies Cheer effective immediately until at least March 30 and will provide ongoing updates.
Best Buddies is committed to ending the social isolation of people with intellectual and developmental disabilities through our four mission pillars: One-to-One Friendship, Integrated Employment, Leadership Development and Inclusive Living. Everything we do is in an effort to bring people together and create a more accepting world. And that will never change.
As of this morning the Monroe County Health Department is advising against holding gathering of more than 50 people. Although our event has been postponed, there are still many ways we can connect and make sure that everyone knows they have a friend. We must continue to encourage our communities to embrace inclusion. Together, we must reaffirm the importance of creating an inclusive world that supports people of all abilities to be connected to friends, jobs, leadership and inclusive living opportunities.
Many of our events will transition into VIRTUAL experiences as noted below:
Leadership Conference Info Night on March 19 and April 21 will be moving to a calls only. These calls will take place at 7pm. Please call in to 917-386-2142 | conference ID: 103091
WNY Virtual Friend-a-thon on March 26 from 6 – 8 PM and April 9 from 6 to 8 PM. The top fundraiser will have the opportunity to win PRIZES!
As we navigate the days and weeks ahead, please know that we will continue to closely monitor this rapidly-evolving situation. We will work diligently to ensure that we have the right plans and resources in place, in adherence to the expert guidance and recommendations provided by the Centers for Disease Control and Prevention (CDC) and local public health authorities. We will adjust our plans as needed and communicate directly with you when necessary. To stay up-to-date on recent developments and the general actions being taken in preparation for COVID-19, click here.
As always, we thank you for your continued support and look forward to celebrating inclusion with you in April.
If you have any questions, please contact Lindsay Jewett at LindsayJewett@bestbuddies.org.