KaleidoscopeMe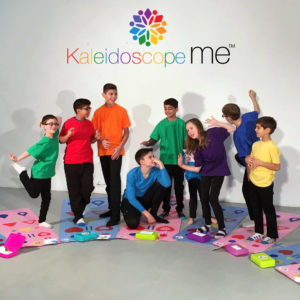 October 2nd – October 27th
Mondays, Wednesdays, and Fridays
10:00 AM-10:45 AM
Starting on October 2nd, the Best Buddies community can access KaleidoscopeME classes and activities for a free 4-week trial. Should you have any questions or need assistance, please contact newyork@bestbuddies.org.
Sign UP
Use the code: Buddy2020
During this unprecedented time, Best Buddies and KaleidoscopeME are teaming up to support the well being of children and adults struggling with isolation, obesity, and their mental health. We understand how challenging it is to have lost the connections we had through our schools and jobs.
About KaleidoscopeME
The KaleidoscopeME virtual activities offer inclusive opportunities for socializing and self-care in new ways! You'll find tools for well-being, self-regulation, and emotional intelligence. Kids and adults can participate in yoga and movement classes as well as fun activities and printable worksheets. Together, we want to empower all buddies with access to skills and play that will help them cope and feel better. Learn more at kaleidoscopeme.org.