June Virtual Events
June 4th: Virtual Trivia Night–Sports Edition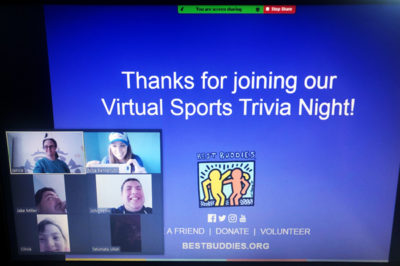 The second round of BBNY Virtual Trivia Nights was sports themed! Best Buddies participants from across the state joined in and had a ball (get it?) answering tricky trivia questions about their favorite teams and events.
Did you know… the 5 rings making up the Olympic symbol represent 5 different parts of the world coming together at the games? So cool! Keep an eye out for move BBNY Virtual Trivia Nights to come!
June 8th: Virtual Escape Room
15 New York State Best Buddies participants (students and citizens members) joined me for a Disney Virtual Escape Room. We worked together answering riddles, doing math problems, reading hieroglyphics, and maps to find where Gaston hid Aladdin's magic genie lamp. In the end, everyone was able to use their different skills to get to the end of the game! Everyone had a lot of fun meeting new friends and going through the escape room together. At the end of the meeting, we all shared our favorite Disney movie!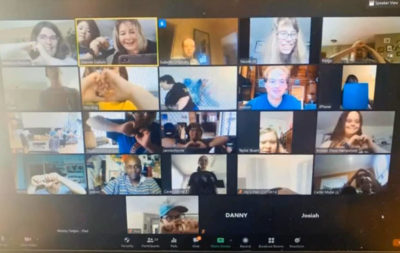 Members from NY Best buddies programs joined in with members from New Hampshire and Florida Best Buddies programs to dance and sing.
June 12th: Guided meditation
Today we joined together with members from our schools and citizens programs to relax and join in on a guided meditation together.
June 23rd: Virtual Ambassador Training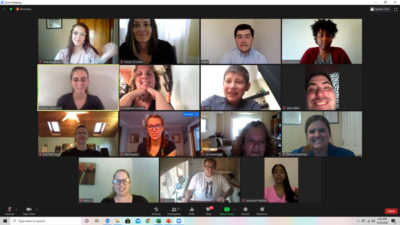 Best Buddies Ambassadors is a program that provides training for participants with and without intellectual and developmental disabilities (IDD) in areas of speech writing, public speaking, and self-advocacy. Ambassadors develop the skills to professionally share their life stories, promote Best Buddies programs, network, and most importantly, advocate. The Ambassadors program prepares people to become active agents of change and informed, engaging advocates for the disability rights movement.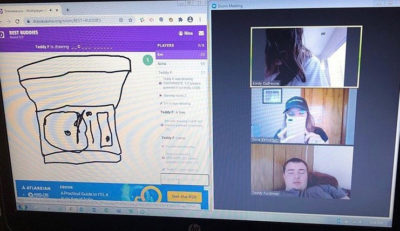 This game is an online version of Pictionary where participants take turns drawing words and the other participants guess what the drawing is.
June 30th: Virtual Karaoke Night
COVID may have canceled a lot of events this year but it can't stop our Best Buddies participants from belting out their favorite tunes! Virtual karaoke was a night filled with singing, dancing, and even some guitar playing!