Eunice Kennedy Shriver Day
Saturday, September 26, 2020
Eunice Kennedy Shriver's life exemplified the difference that one person can make in the lives of others. She deeply loved her sister and became furious about the neglect and indifference she saw toward Rosemary and others with intellectual and developmental disabilities. Mrs. Shriver became a trailblazer and went on to break down barriers, start a global call to action and make lasting change in communities around the world – ultimately improving the lives of millions. We celebrate her life commitment to individuals with intellectual and developmental disabilities on the last Saturday of September every year by giving back to our communities.
This year how we celebrate EKS Day might look a little different, but it is of no less importance! We can use Mrs. Shriver's five key values as inspiration: Love, Justice, Faith, Hope, and Courage. What do these values mean to you?
Celebrate EKS Day!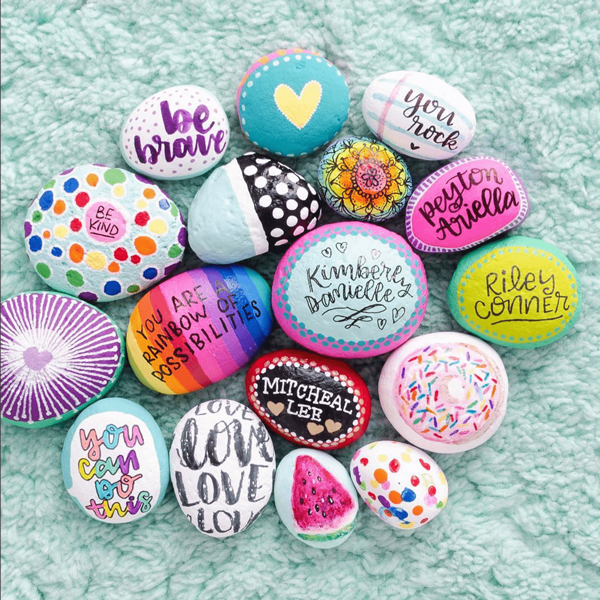 Go outside and find a few small, smooth rocks.
Decorate them with whatever you have (paint, nail polish, Mod Podge and newspapers or glitter, etc.)
Incorporate inclusion or EKS's five key values into your design.
Share your creation with your community! Leave a rock on a neighbor's driveway, hide one on the trail during a hike, add to the pebbled walkway at your local park… leave a little reminder to your community that kindness ROCKS
Take a moment today to learn more about this extraordinary woman and follow in her footsteps by choosing to include! And remember to share your creations with us on social media using #EKSday or send us an email at newyork@bestbuddies.org.