2022 Leadership Conference… back in person!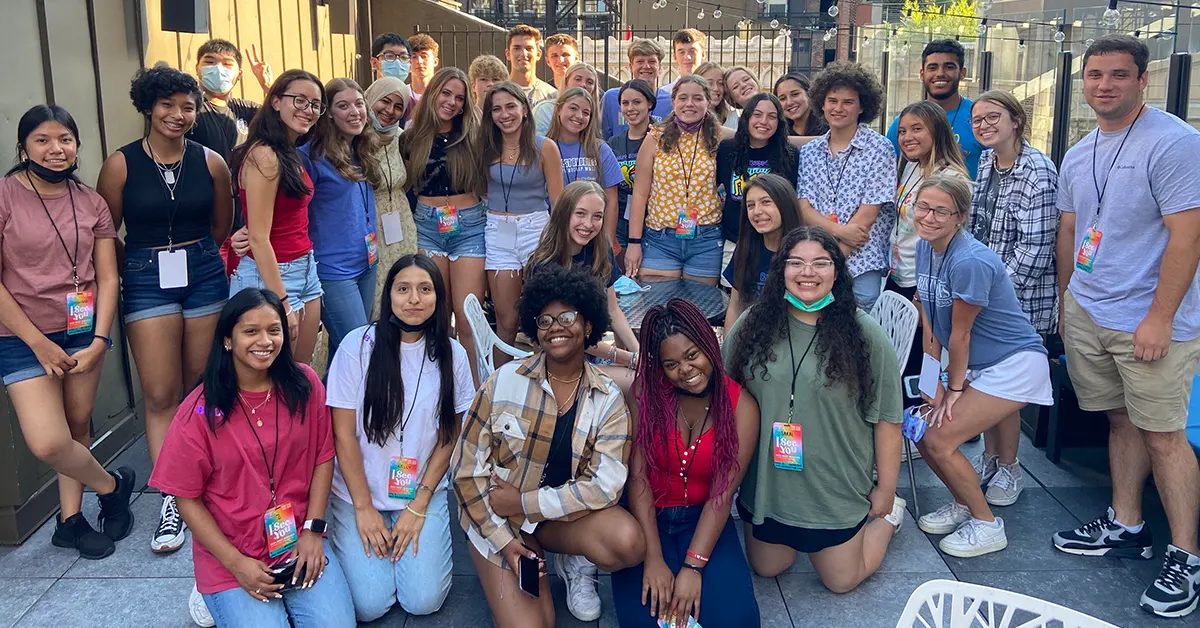 On July 13, 2022, student leaders from school friendship chapters across Long Island and New York City gathered at Jay Suites in NYC for the first in-person Leadership Conference since 2019! With trainings hosted by Program Managers Maddie Sherwood and Isabel Londono, students were taught about leadership, inclusion, and the tips and tricks to leading successful school chapters in the 2022-2023 school year. Forty-five student leaders from 21 schools learned about fundraising, social media, diversity and equity, and all about Best Buddies! Students also got to meet and compare experiences with other student leaders, network, and learn from each other. We finished a full day of training and activities with a break on the rooftop, dinner from Chipotle, and a live viewing of the Best Buddies Leadership Conference Opening Ceremonies Also on July 13, Student Leaders from the WNY gathered for their in person training. 25 Leaders came together learning from Director of Programs and Operations Kelly Gardner, Director of Communications and Stewardship Lindsay Jewett and Development Coordinator Elisabeth Stojkovic. The students learned and had a blast making tye-dye t-shirts. Wonderful conversations were had. Elisabeth also hosted a board meeting as well to work with our current board members. Everyone enjoyed a delicious Chipotle meal and Ice cream desserts.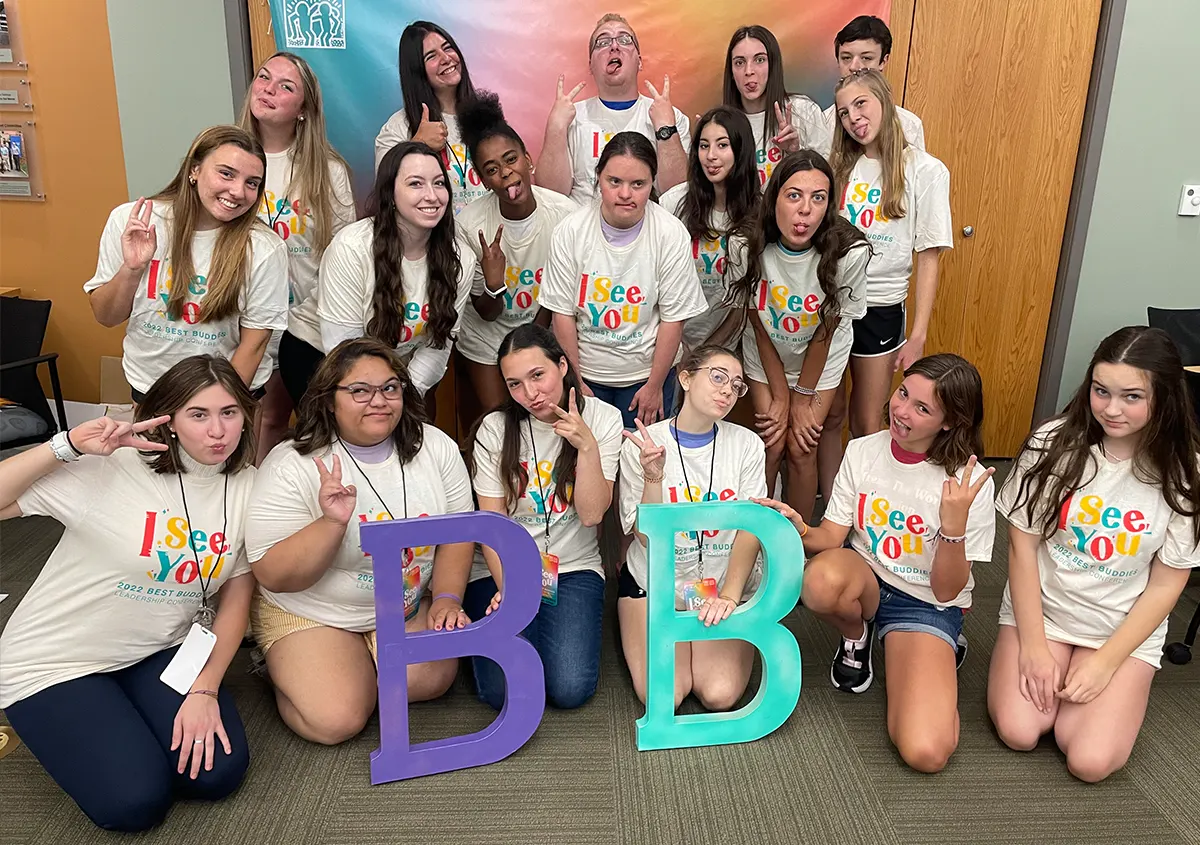 On July 18th, 2022, Best Buddies student leaders from throughout the Capital Region came together at the Armory at Sage for a day of learning. 28 students from 11 different high schools and colleges attended and learned about everything Best Buddies. Program manager Shannon Boreali and development coordinator Kate Nitti hosted trainings about leadership, inclusion, friendship, and more to prepare the student leaders for the 2022/2023 school year. In addition to student leaders, Best Buddies school advisors attended as well. The students got the opportunity to meet other student leaders from different schools, share ideas, and connect in their passion for Best Buddies. Volunteers helped to make the day a success, along with a water donation from DeCresente Distributing Company. The day ended with a food truck feast, complete with tacos from Buena Comida, and a visit from Mr. Ding-A-Ling Ice Cream.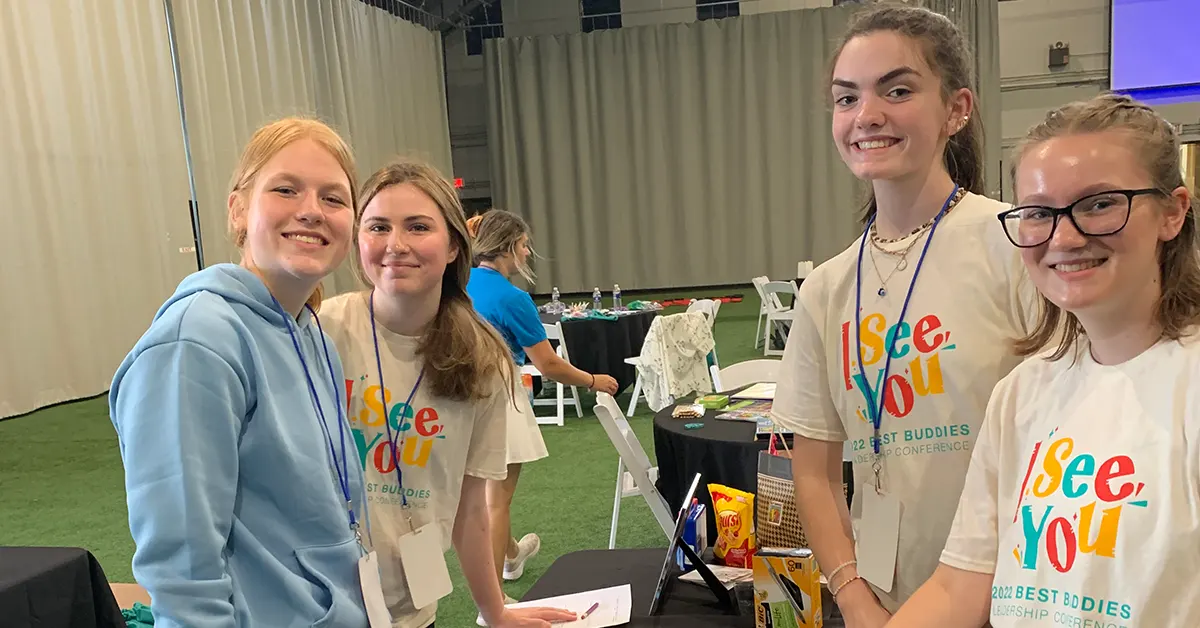 Want to learn more about our Leadership Pillar? Would you be interested in leading a training at an upcoming event? Reach out to NewYork@bestbuddies.org.