Best Buddies in Virginia & DC Newsletter
September 2020
School Friendship Programs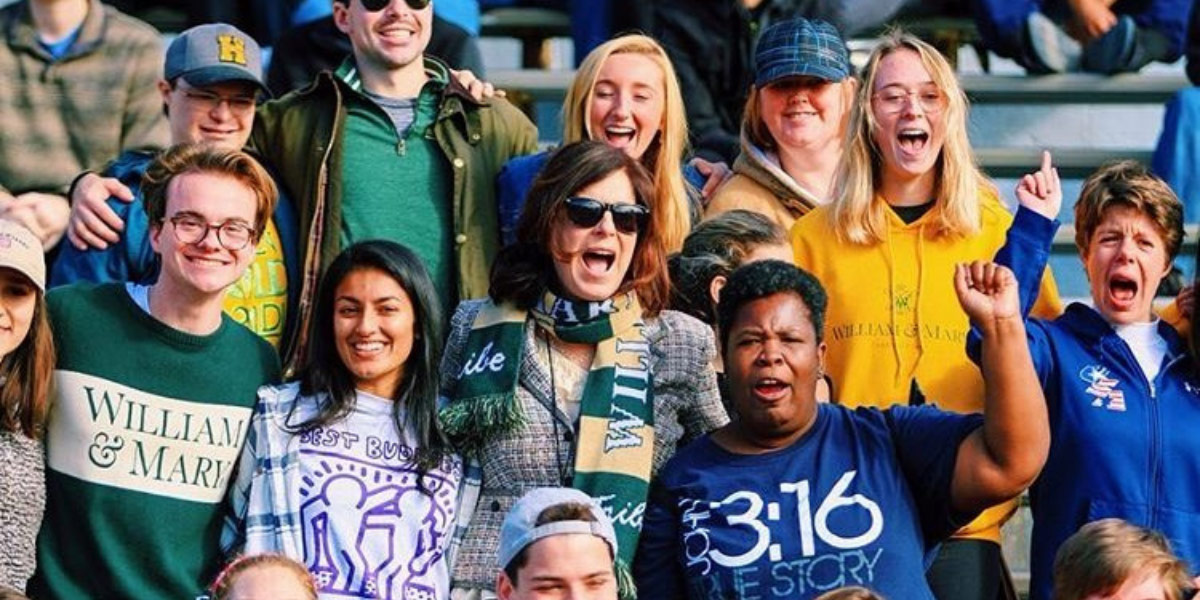 We are back to school. Well … kind of!! Even quarantine-focused virtual learning can't keep Best Buddies and Friendship down! We are so amazed by what our school chapters are doing to keep inclusion, friendship, programs, and their spirits going this fall. Many school chapters are forging ahead with matching members in one-to-one friendships and taking advantage of Zoom Peer Buddy interviews – shout outs to TC Williams HS, South County HS, McLean HS, and Marshall HS. And Yorktown HS has been having virtual events every two weeks throughout the summer. One thing is certain across all our Best Buddies chapters – they are ready and excited for a virtual club year!
We at Best Buddies in Virginia & DC are committed to supporting our Best Buddies in every creative way to continue our programs – because friendship and inclusion do not take a break! We have Best Buddies chapters doing zoom meetups, virtual storytimes, Netflix Movie Nights, and more.
Have an idea for us? Want to share it with us and with other chapters? Email us at virginia-dc@bestbuddies.org.
Best Buddies Expansion Update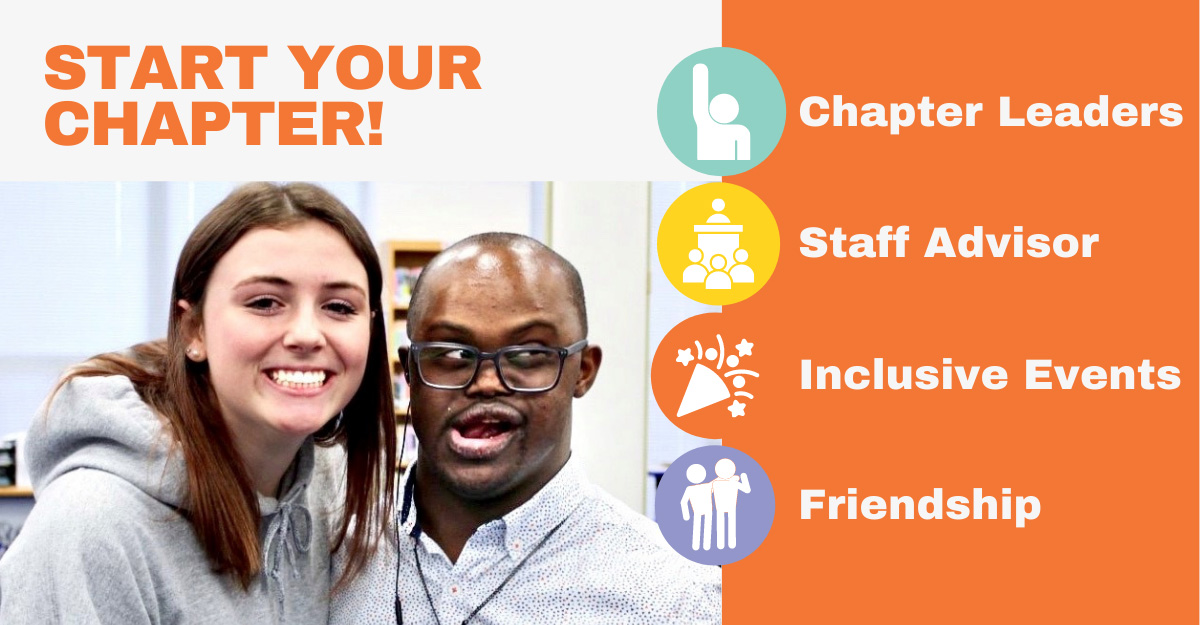 The fun and friendship are not slowing down at these schools – even in virtual-learning mode, these schools are launching new Best Buddies programs this Fall:
Thomas Dale High School, Chester, VA
Falling Creek Middle School, North Chesterfield, VA
Hickory Middle School, Chesapeake, VA
The following prospective schools are working on expansion efforts:
Our Lady of Victory, Washington DC
St. Joseph's School, Herndon, VA
Meadowbrook High School, North Chesterfield, VA
Washington & Lee University, Lexington, VA
Best Buddies in Virginia & DC has 83 school chapters (14 College, 45 High School, and 17 Middle School) throughout Virginia and DC, and we would like YOU to help us open even more. If you would like a friendship program in your school or community, please contact Haley Minter at haleyminter@bestbuddies.org for more information.
Citizens Program Adult Friendships
Meet Veah, our new Program Manager, Volunteers!
Hi everyone! I'm your new Program Manager, Volunteers! I'm a recent graduate from East Carolina University (Go Pirates!) with a degree in Public Health. I'm so excited to get the ball rolling with our programs and I hope to get to know you all soon!
We welcomed a new staff member to lead our Volunteers programs – meet Veah Velasco! She has hit the ground running and has been scheduling meetings with our Best Buddies Adult Friendship Program Citizens applicants and hosting fun virtual events (including Taste BUDS, our virtual cooking show – where Veah shows off her culinary skills!)
Also, take a look at our schedule of virtual events on our website located at bestbuddies.org/vadc/events. We have a monthly selection of Zoom hangouts, book club, and video watch parties, as well as recommended fun virtual events held by other organizations in our area. All Citizens members who have completed a background check are welcome to attend our virtual events (even if you have not been matched yet!)
And with Veah on board, we are excited to be actively making Citizens matches; these are for adults, 18 or older and out of school. Friendships can happen at any age and any place – and now more than ever people are eager for connections – Join us!
For more info on the Citizens Program, email Veah at VeahVelasco@BestBuddies.org.
Virtual Ambassador Training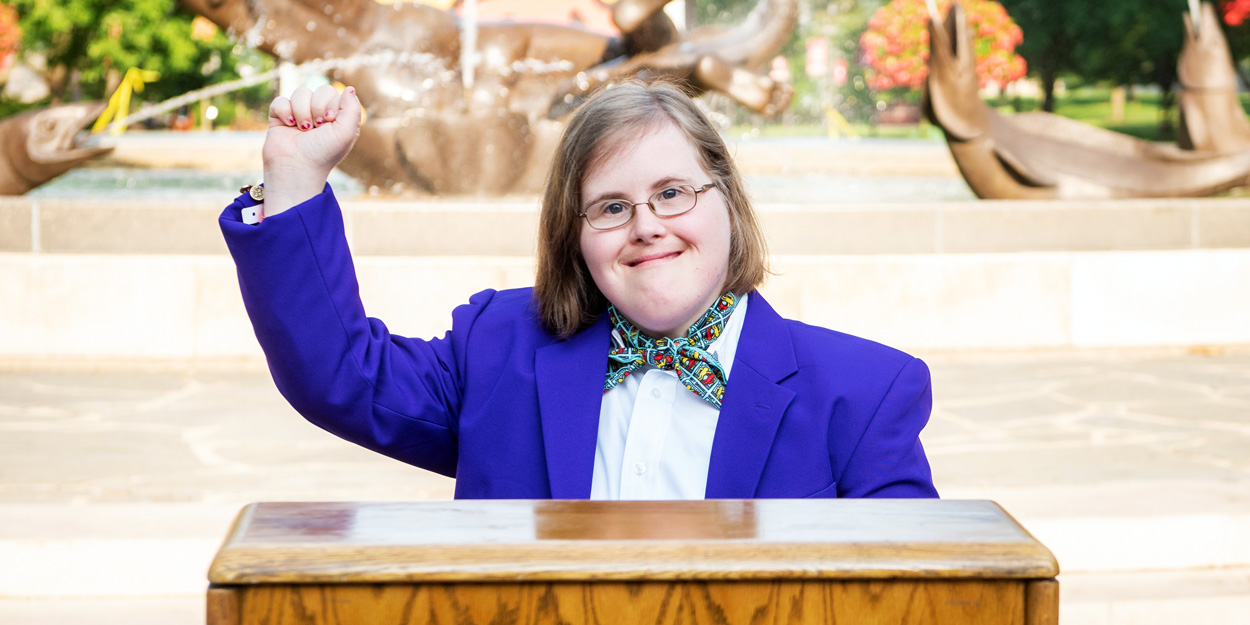 Monday, October 12th
4:00 pm EDT
Join us on October 12th for our Virtual Ambassador Training where we'll work on creating Your Virtual Friendship Walk Mission Statement. Our partners at Accenture will be focusing their Day of Service on our Best Buddies Ambassadors for this dynamic training that incorporates the popular Golden Circle curriculum.
Ambassadors will receive feedback from their Speech Coach and leave with a crafted mission statement. Please register by October 5th for this Ambassador Training. Should you have any questions or require assistance, please contact virginia-dc@bestbuddies.org.
Calling High School, College, and Citizen participants!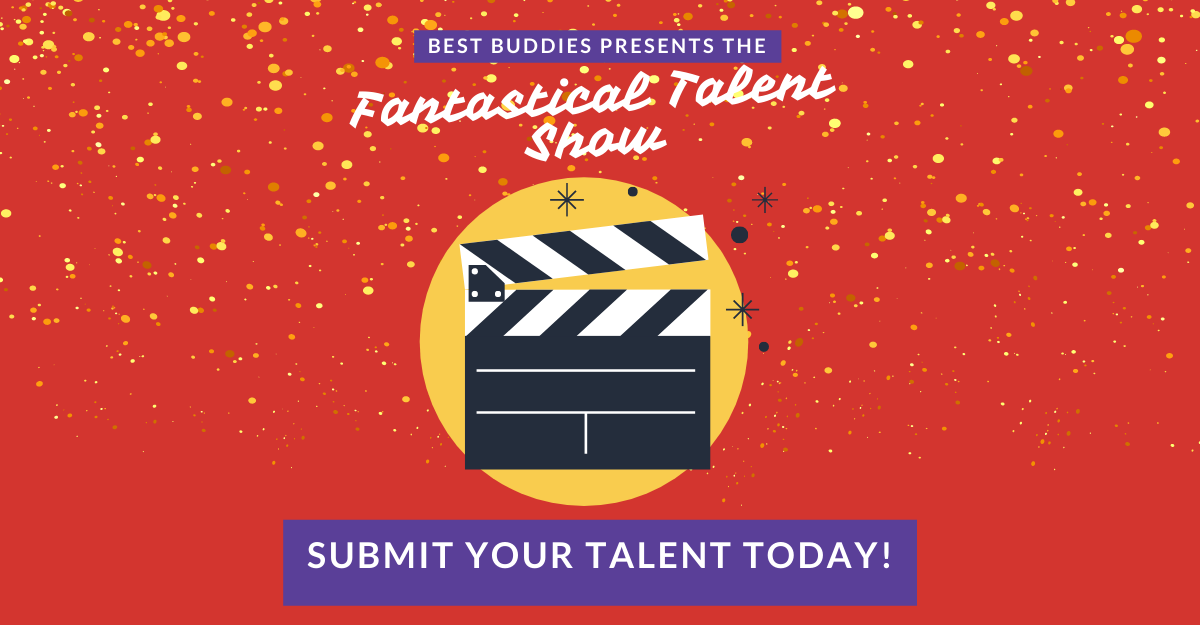 We're hosting a virtual talent show!
If you have a talent you'd like to share or know someone who does, send us a video and we'll select the best videos overall for our Fantastical Talent Show to be held on Zoom on October 15th. Tickets for the event are $15 and the link will be available before the show. All proceeds will support our Virtual Friendship Walk program teams! This will be a fun talent-filled night you won't want to miss – whether you are performing or cheering in the audience!
If you have any questions, please email MC at mariaeliaselias@bestbuddies.org.
Jobs Program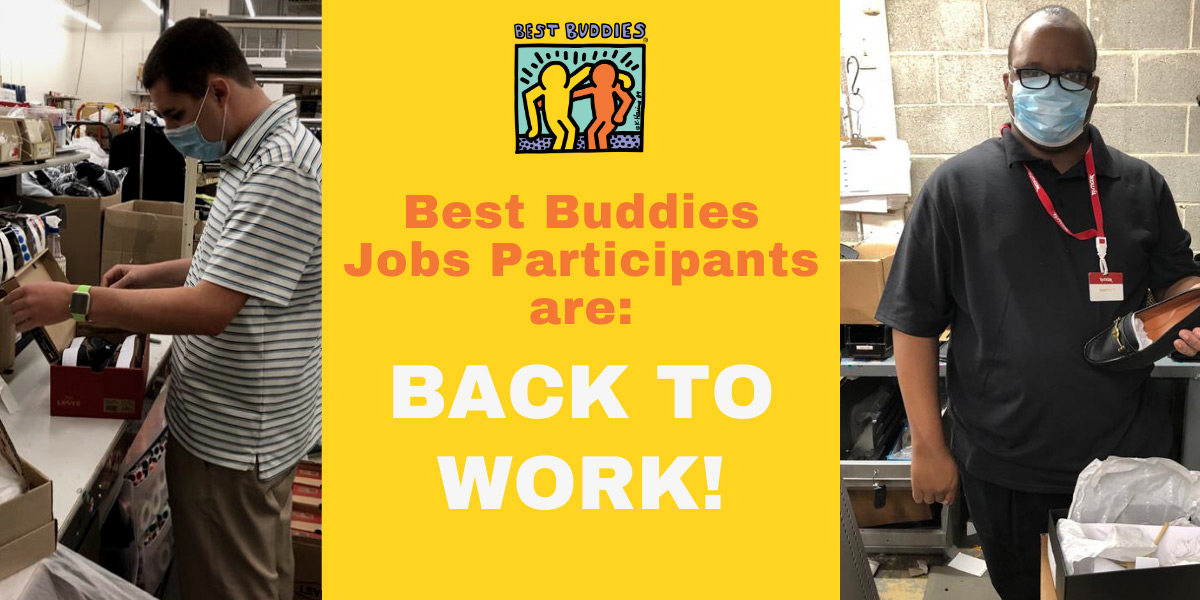 Best Buddies in Virginia & DC has 33 Jobs participants in placements and 6 in Job Development. We were excited to help facilitate several of our Jobs Program participants to get back to the workplace in the last month! Our participants were excited to be back at work at TJ Maxx, Marshall's, AMC Theaters, Accenture, and other locations.
One Jobs participant shared:
"It's great to be back at my job; it gives my days more purpose especially since Covid!"
And our employer partners feel the same:
"We are so glad to have our Best Buddies Jobs participant back and everyone in our back work room loves working with him!"
The Best Buddies Jobs Program works because employers are willing to take a chance to create an inclusive workplace. However, employers do not have to go it alone! If you know of any employer wanting to learn about inclusive work, Best Buddies staff can offer coaching, job carving, training, and support! All we need are contacts to employers - we have a special request for any possible connections to much-needed job opportunities, especially in areas of Mailroom and Front Desk Receptionist jobs.
We have six participants in job development looking for either of these types of work opportunities. Any ideas, suggestions, or connections you have, please contact Amy Colucci at amycolucci@bestbuddies.org for more information.
Just for Best Buddies Parents!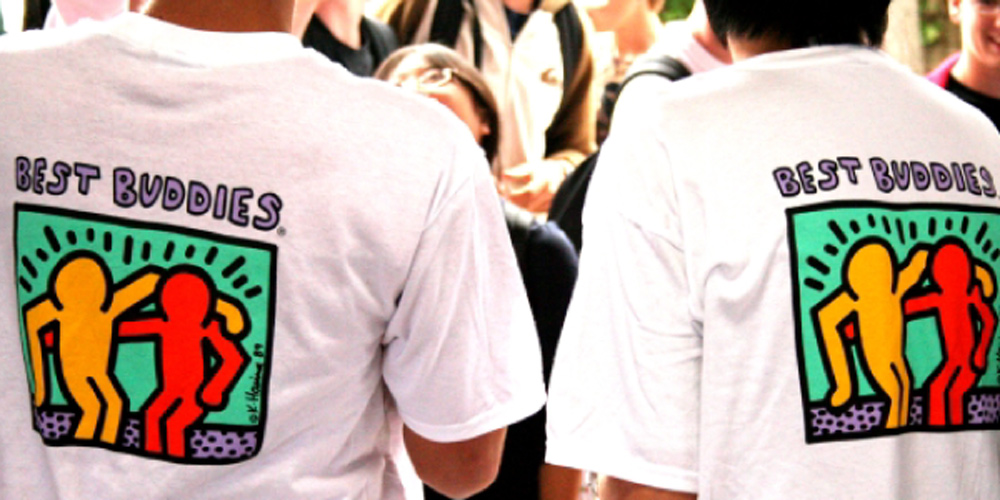 Best Buddies has always been student-led and organized, however, we know that in this age of virtual learning parents are now front and center during our student participants' school day. We are launching a new initiative: Best Buddies Parent Connections.
Want to join us for a regular chat to find out how school chapters are coping, or get new ideas? Learn how you can support your youth with special needs in friendship connections virtually, or maybe it is time to think about transition and you want to learn about Best Buddies Jobs, and what you can do now to foster social-emotional growth and job readiness? Or maybe you just don't know what to even ask for as a parent of a Best Buddy and you want to connect to other Best Buddies parents?
We promise ¾ of fun parent connections and ¼ learning a new resource or idea on supporting an inclusive life for your child and how you can be more involved in Best Buddies in Virginia & DC! Please complete this survey if you're interested in joining us!
Best Buddies 2020 Virtual Friendship Walk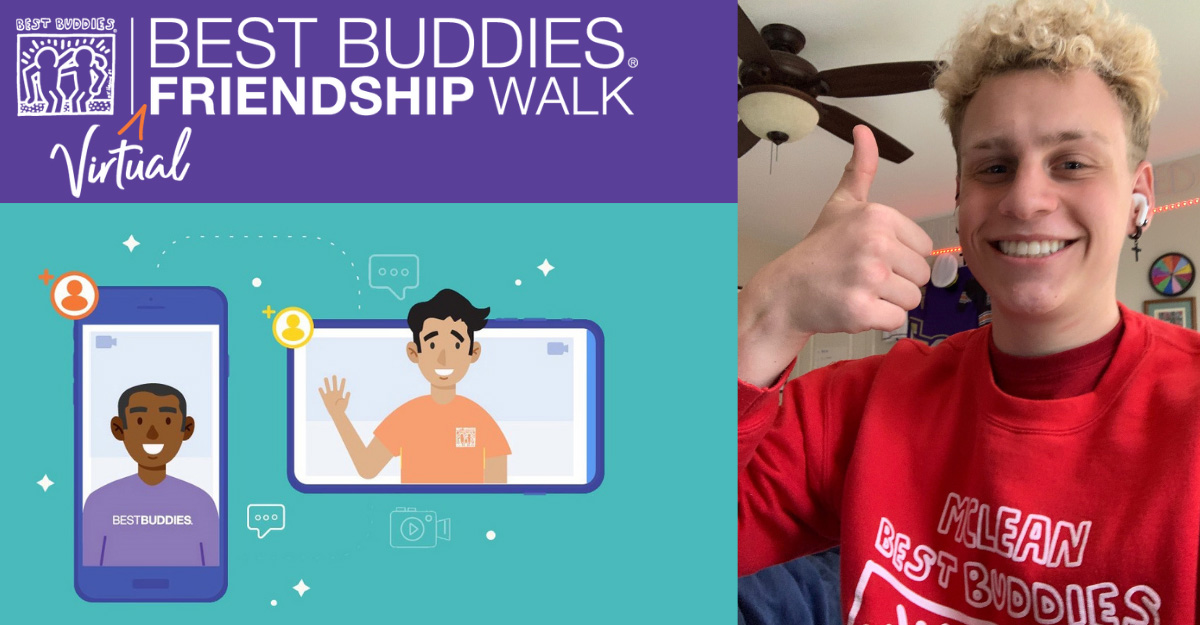 We're VNR: Virtual and Reality!

October 31st, 2020
With virtual activities happening all WALKTOBER!
We are getting really creative with our Virtual Friendship Walk and have a dozen ideas of how you can make this Walk truly your own. The number one question we've been receiving is how does the Virtual Friendship Walk work? It's easy - participate however works best for you. Whether you walk 100 miles during WALKTOBER, walk as much as you can in one day, or participate in a self-guided tour of Washington DC's Monuments and Memorials, as long as you're moving your body and staying healthy that's all that matters!
This year, our office will be hosting a variety of events during the month of WALKTOBER, all while focusing on both our mental and physical health. Plans are underway for a Best Buddies Fantastical Virtual Talent Show, a virtual town hall, fun kickoff videos, spirit week, and more!
It is free to sign up; and once you are signed up – you are ready to make this Best Buddies Friendship Walk the best yet! You will get the fun Walker Wednesday emails loaded with highlights (like Walker of the Week!) and ideas for challenges, fundraising, social media, and more. But you have to register for the Best Buddies Friendship Walk to get the Walker Wednesday email!
Don't forget to take a picture and put it on social media with #WhyIWalk and #BestBuddiesFriendshipWalk and tag us @BestBuddiesVADC.
Virtual Walk Q&A

Wednesday, September 23rd
5:00 pm EDT
Are you still unsure of how to make this Virtual Walk your very own? Join us on Zoom for a Virtual Walk Q&A session on September 23rd at 5:00 pm on how to make the most out of the Virginia & DC Virtual Walk. RSVP and you'll get lots of ideas and helpful information, hosted by Joanna Hatch.
Remember – WALKTOBER kicks off on October 1st – so make sure you are registered! We are excited about our virtual Walktober this October, and we hope you are too!
For sponsorship opportunities and other event inquiries, please contact Joanna Hatch at joannahatch@bestbuddies.org or (703) 533-9420.
What will 2021 look like?

We CAN share one bit of news: Best Buddies in Virginia & DC is excited to announce that we will be having our FIRST ever Southern Virginia Friendship Walk this spring! Tentatively planned for April/May 2021, we invite our school chapters located in Southern Virginia and community supporters in this area to be a part of this exciting first-ever effort.
All school chapters and supporters are still welcome to start a team for the Virtual Friendship Walk in October to take advantage of any of the virtual activities this season, regardless of where you are located. But keep an eye out for Spring 2021, when we will focus our efforts on a Southern Virginia Friendship Walk, where we hope we will all be together in reality at a location in Southern Virginia to celebrate inclusion and friendship!
Beyond this, we are not making any announcements for live Spring 2021 events in the Washington, DC area for Best Buddies. We appreciate your flexibility and support as we all go through this unprecedented time. School chapters are invited to contact their Best Buddies Program Manager to learn more and have any questions answered!
Stay Connected!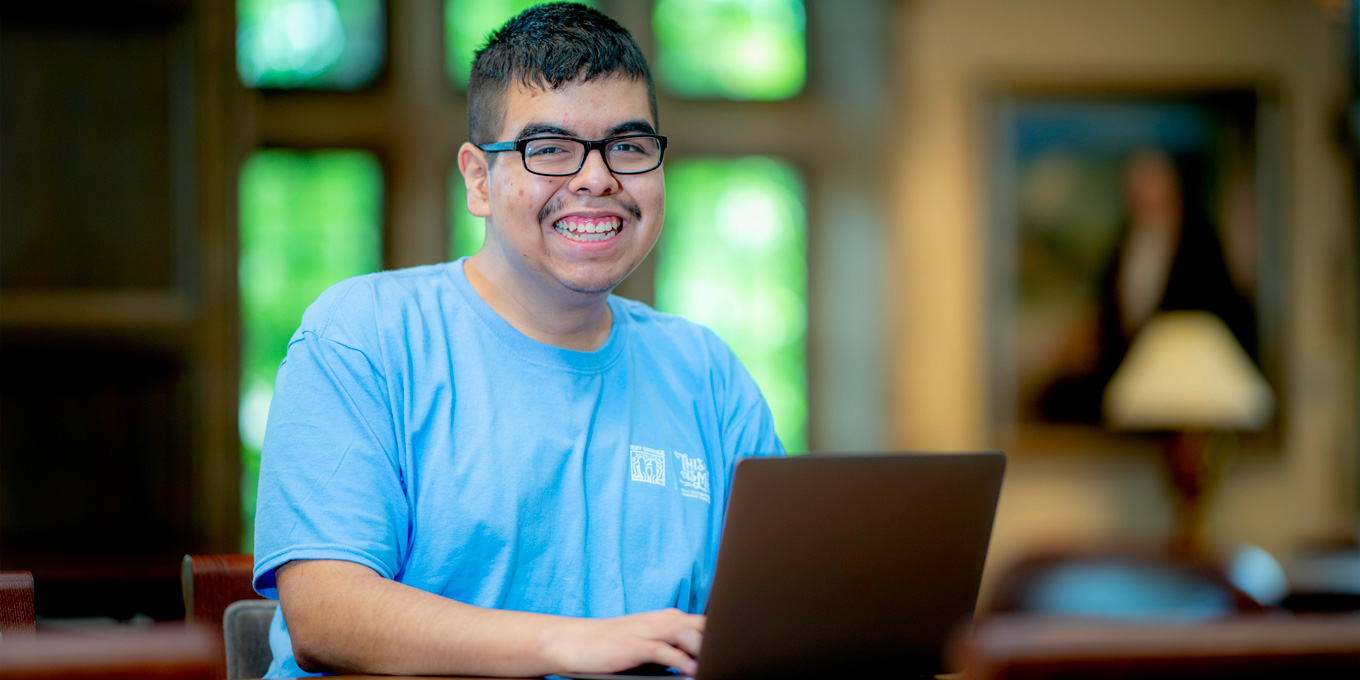 Virtual Conversation & Connection
Tuesday, September 22nd
4:00 pm EDT
Join us on September 22nd at 4:00 pm for a Virtual Best Buddies Chit Chat to learn about ALL of our local programs: School Friendships, Jobs, Ambassador Leadership Training, and more. Meet the Best Buddies in Virginia & DC staff and learn how YOU can join us – we promise you'll learn something new about Best Buddies!
This event is FREE – and a great way to connect and learn.
A link will be sent before the event.
Best Buddies Living in Washington, DC is OPEN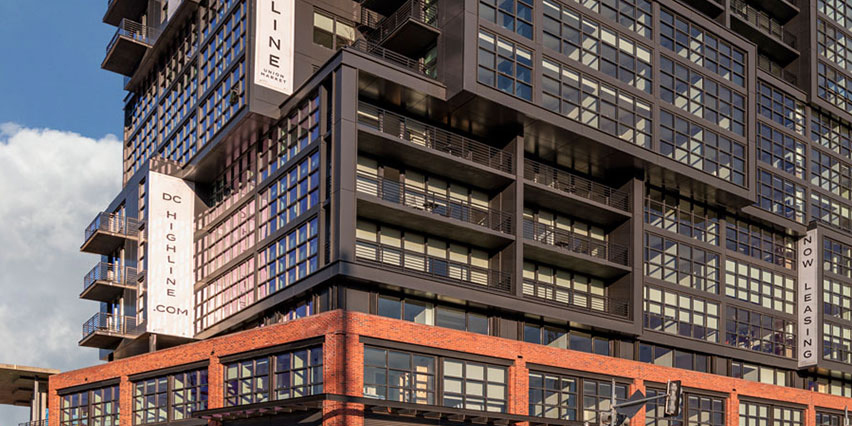 We are so excited to have one of the first Best Buddies Living locations in our own backyard! Best Buddies Living Union Market (Washington, DC) officially opened in March and then quickly adapted to the global pandemic.
Best Buddies Living is meeting the significant need for inclusion by establishing a residential living experience for people with intellectual and developmental disabilities (IDD) and their peers. This program fosters an integrated experience for people with and without IDD to become active, contributing citizens who live independently in a dynamic environment where they can learn, grow, and thrive.
They are currently looking for both residents with and without IDD to join this innovative new experience in Washington, DC. Best Buddies Living residential staff are holding regular virtual Zoom tours of the residence so you can "see" this amazing living experience in action.
If you are interested in attending the tour, want an application, or have any questions, please reach out to juliamoluf@bestbuddies.org.