We know you can't always read the entire email – check out our linktree to find all the links for the events!
Celebrating 31 Years of the ADA

We are so proud to support the Americans with Disabilities Act (ADA) 31st Anniversary. On July 26th we celebrate this important civil rights law that prohibits discrimination against individuals with disabilities in all areas of public life, including jobs, schools, transportation, and all public and private places that are open to the general public. The purpose of the law is to make sure that people with disabilities have the same rights and opportunities as everyone else.
Here is what the ADA means to our staff and participants:
"The anniversary of the ADA is important because this law gives people with disabilities equal opportunities. It forbids discrimination against us and makes sure people with disabilities can take part in school and employment and banking and other activities in American life. Because of this law and people and organizations like Best Buddies that advocate for our rights, I went to school (and even attended a four-year program at George Mason University) and got good jobs. I have been working as a preschool teacher's aide and as a summer camp counselor for kids with disabilities. I love working with kids and helping them so that they can enjoy their rights and opportunities, too." – Jenny H., Jobs Participant

"First, ADA means EQUITY and inclusion in the lives of people with disabilities. Second, ADA means fair treatment in the workplace for people with disabilities." – Amy C., Jobs Supervisor

"As an Employment Consultant for Best Buddies, the Americans with Disabilities Act means that I can support my participants in achieving their dreams and find a job that they love without the fear of discrimination and overall contribute to the mission of an inclusive society." – Isabelle L., Employment Consultant

"The American with Disabilities Act has been an integral part of my experience as an Employment Consultant with Best Buddies! Because of the ADA, I can better support my participants in receiving livable wages and meaningful employment." – Laura P., Employment Consultant

"The ADA to me meant that in school and growing up, people with disabilities were given the same opportunities. However, although this is legally the case, it did not always happen due to old ideas of disability. I think through my job and organizations like Best Buddies, we are able to change to social stigmas associated with disabilities and make sure that legislation like the ADA are not only in place but are really being incorporated into our communities." – Nicole C., Program Manager, Community Engagement

"One of my favorite parts about working for Best Buddies is learning more about the disability rights movement from people with disabilities. I am so grateful for the Americans with Disabilities Act and all the human rights it has granted people with disabilities who were at times seen as "less" than human. I know we still have a lot of work to do, but the pioneers who fought for the ADA push me to continue fighting too." – Julia M., Residential Manager, Best Buddies Living

"The ADA opened up incredible avenues for people with disabilities and has pushed the limits of how far inclusion can go in our community. It has made our jobs here at Best Buddies possible and is constantly inspiring us to work towards our mission of inclusion for all." – Veah V., Program Manager, Volunteers

"The ADA really brought a spotlight to reasonable accommodations people with disabilities need to navigate full and productive lives – from work to travel to social, and more. You realized how meaningful something like curb cuts could be to a person in a wheelchair and what it means to have public transportation be accessible. It really was a game changer in making people with disabilities really be seen. Our communities are better for it." – Molly W., State Director
Best Buddies Expansion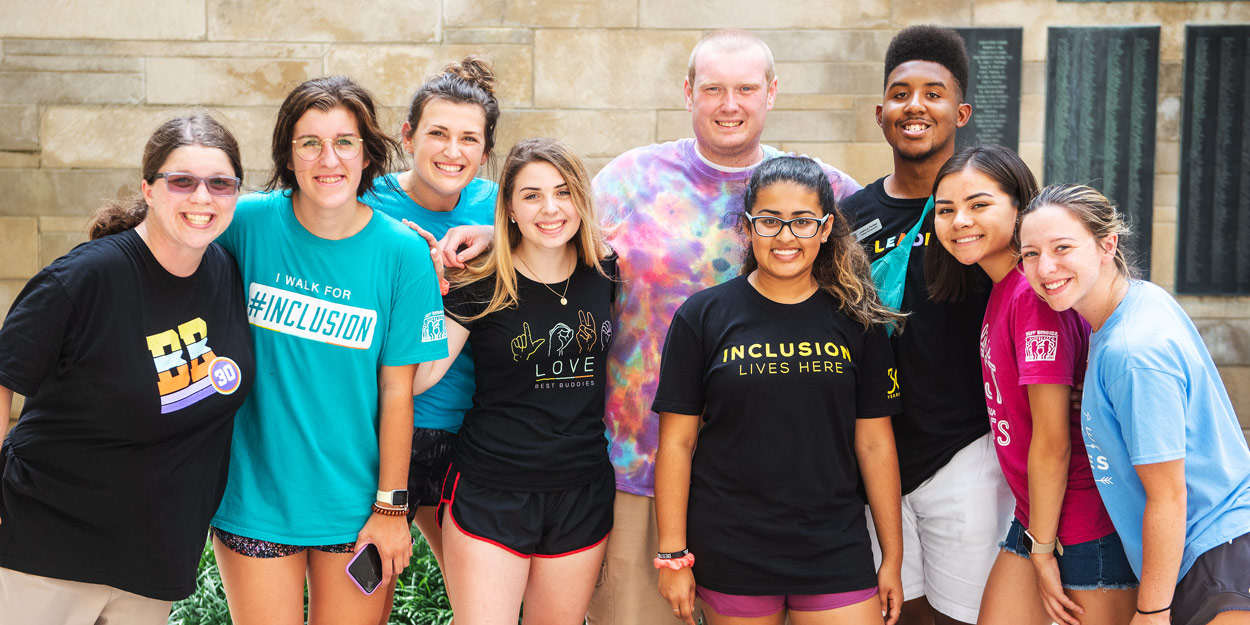 We are excited to welcome Gainesville High School and Deep Creek High School to the Best Buddies community. Many students will be coming back to school this fall after learning remotely for over a year. A Best Buddies chapter can help schools create a structured, safe place for students to form friendships with peers they may not have seen in their online classes over the past year. This is a great time to reach out to us about starting a new chapter at your school.
For more information, please contact HaleyMinter@bestbuddies.org.
School Friendship Chapters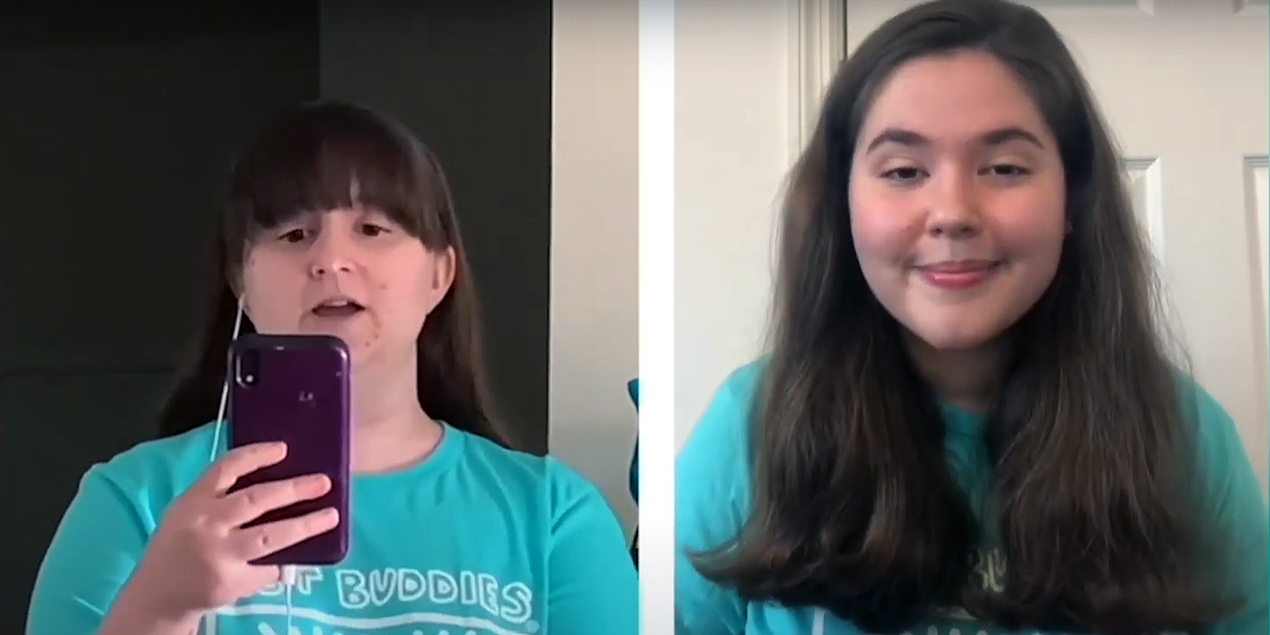 During the summer months, our school friendship chapters are getting ready for the next school year. July 13th-15th was our annual Best Buddies Leadership Conference. Although it was virtual this year, chapter leaders showed up and worked together to brainstorm and plan for next year. A buddy pair from UVA, Jessica and Julia (pictured above), was even highlighted as they performed two duets during the Empower Inclusion ceremony. There was some awesome advice and lots of excitement to be returning to in-person events. We are looking forward to next year!
Honoring Our Best Buddies Graduates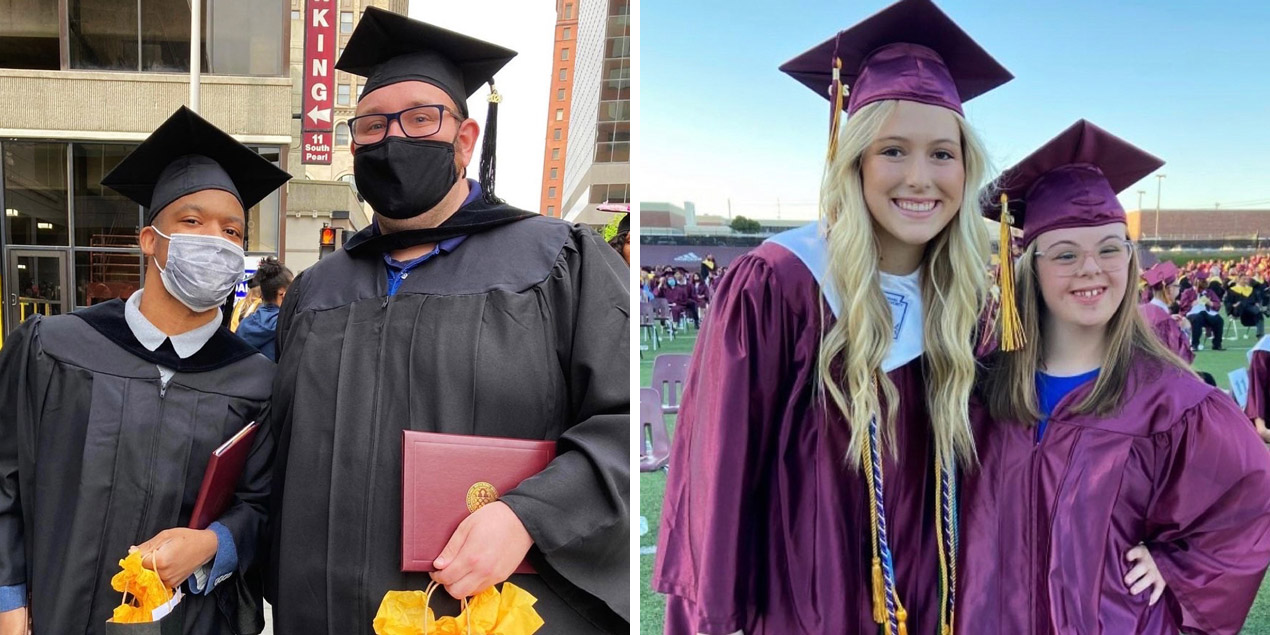 We launched our Honor a Graduate Campaign earlier this month to give this year's graduates extra special attention after a graduation season that was just not what they deserved. These amazing graduates from high school, college, and vocational programs have participated in a global movement to make sure everyone is included – we know that they will continue to share the Best Buddies message in their futures!
Thank you to these donors who made a gift in honor of these special students and graduates:
Rebecca Gray in honor of Madison Gray

Larry Sher in honor of Best Buddies in Virginia & DC

Geoffrey Higgs in honor of Ashley Higgs, University of Virginia. "Thank you for your 4 years of support and serving as President for this wonderful organization. Giving back always gives pays back in droves. I am so proud of you!" Dad

Aniruddha Roy in honor of Anupriya Roy, Langley High School

Laura Pouloutides in honor of Elizabeth Pouloutides

Kay Tiernan in honor of Anna Tiernan

Maggie Larkin in honor of Addie Williams

Shara Sanders in honor of Connor & Sloane Garwood

In honor of Caroline Tredeau, "Gold Award Achievement"

Elizabeth Crompton in honor of Ellie Calvo, Congratulations Ellie on all the hard work and your success!

Melissa Napoli in honor of Sofia Napoli

Dr. Dennis Pfenning in honor of Bobby Whalen

Laychak-Chareq Family in honor of Bobby Whalen. "You graduated from Ivymount last year - we are so proud of you! Hurray! Love, Aunt Laurie, Uncle Jim, Zach, and Jenny"
Citizens Program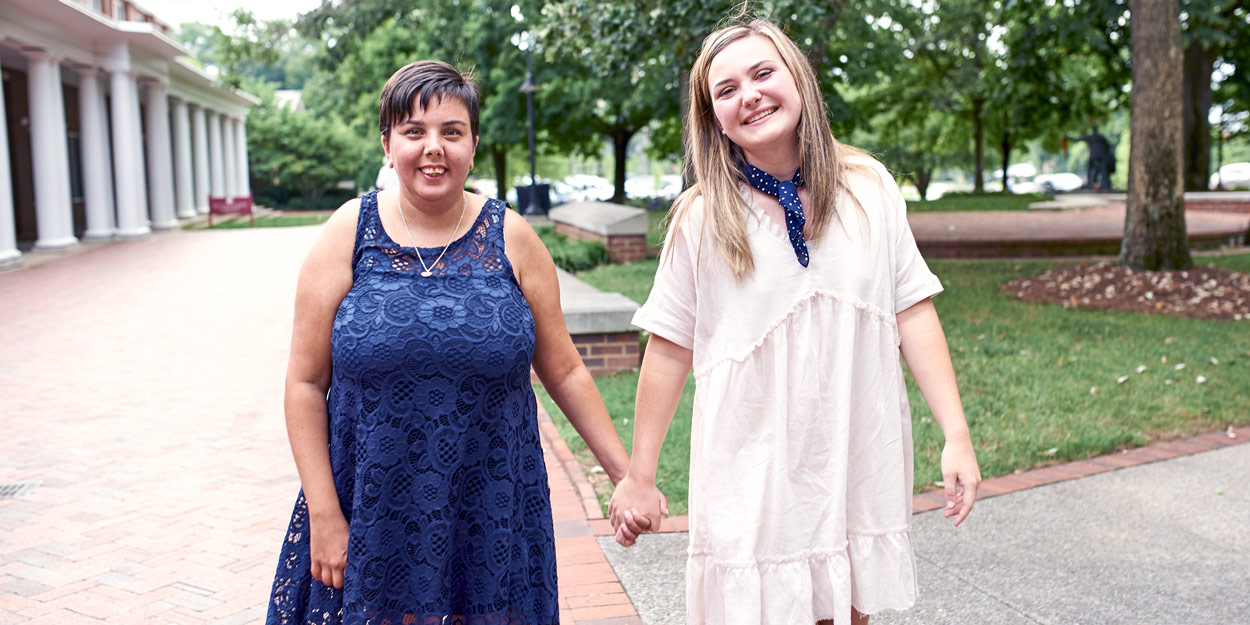 We are so excited to celebrate our summer with Citizens with one but TWO in-person events in July! We are looking forward to more events in August, as we welcome new participants and create new matches! Make sure to check our Events page as August starts so you can stay updated on our upcoming events!
If you are interested in learning about our Citizens program, please e-mail veahvelasco@bestbuddies.org.
Jobs Program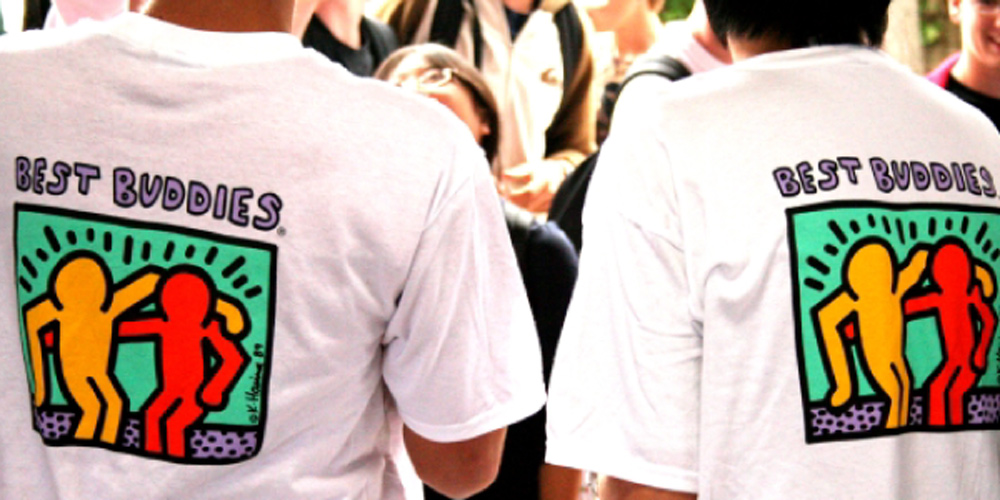 Travel Training
Saturday, August 21st
11:00 am (location TBD)
On Saturday, August 21st, Employment Consultants Isabella Laino and Laura Peck will be hosting Travel Training for our Jobs participants! Skills practiced will include purchasing a metro pass, reading & understanding the metro map, and riding the metro independently! We are so lucky to live in an area with such great public transportation and are excited to hone this skill with our participants!
Should you have any questions, please contact laurapeck@bestbuddies.org or isabellalaino@bestbuddies.org.
Volunteer Spotlight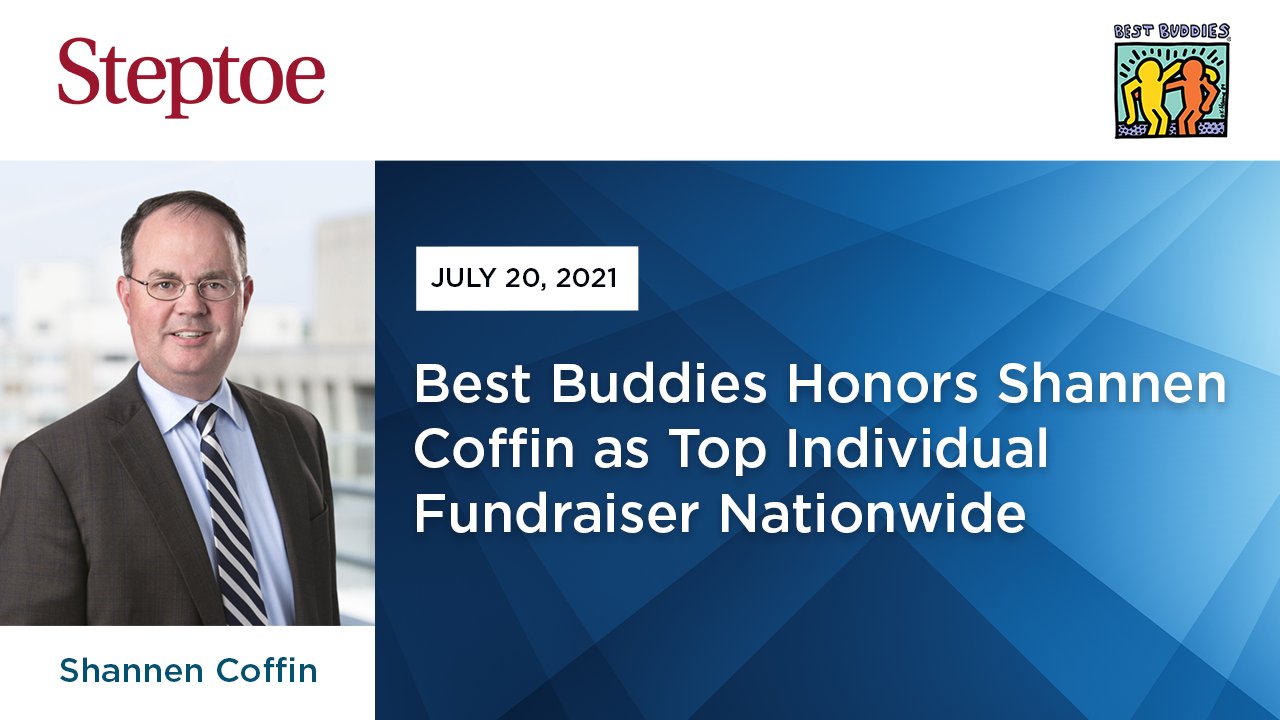 Meet Shannen Coffin
Many Best Buddies were honored and recognized for their contributions at Best Buddies International Leadership Conference earlier this month. Our very own Shannen Coffin, who is a longtime member of our Virginia & DC Advisory Board, and Friendship Walk Chair, was recognized as the TOP Walk fundraiser in the entire country! For the Capital Region's 2021 Walk he personally raised over $34,000 for Best Buddies Programs. He is an incredible cheerleader for Best Buddies, spreading the word and shaking the trees for funds, year after year because he truly embraces the belief that "Best Buddies stands for the incontestable principle that everyone deserves a friend."
He was asked to make a video to welcome Best Buddies at the virtual conference, and because he never does anything in a small way – he brought his unique delightful humor to the video. His company, and our supporter, Steptoe, shared a press release about this achievement. Congratulations Shannen and thank you!
Best Buddies Living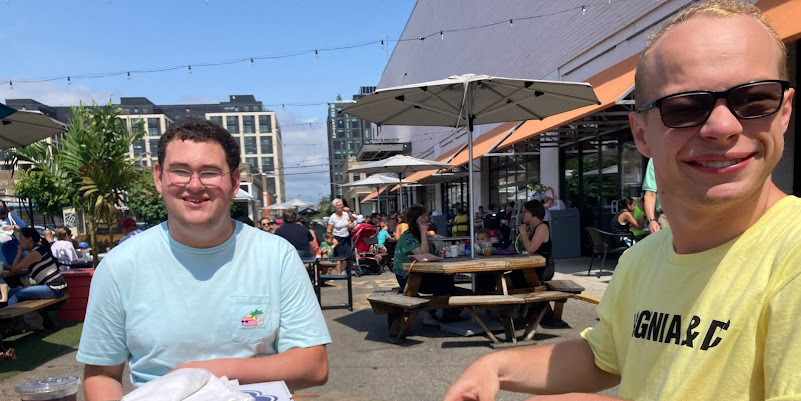 This summer, Best Buddies Living hosted the first-ever, Best Buddies Living Sleepover. This program gave high school students with disabilities an opportunity to experience a "taste" of Best Buddies Living.
In this two-day, two-night program, we worked on many skills that are required for independent living such as budgeting, making beds, doing laundry, cooking meals, grocery shopping, and more. These are skills that our full-time Best Buddies Living residents work on every day with the support of the on-site Residential Manager.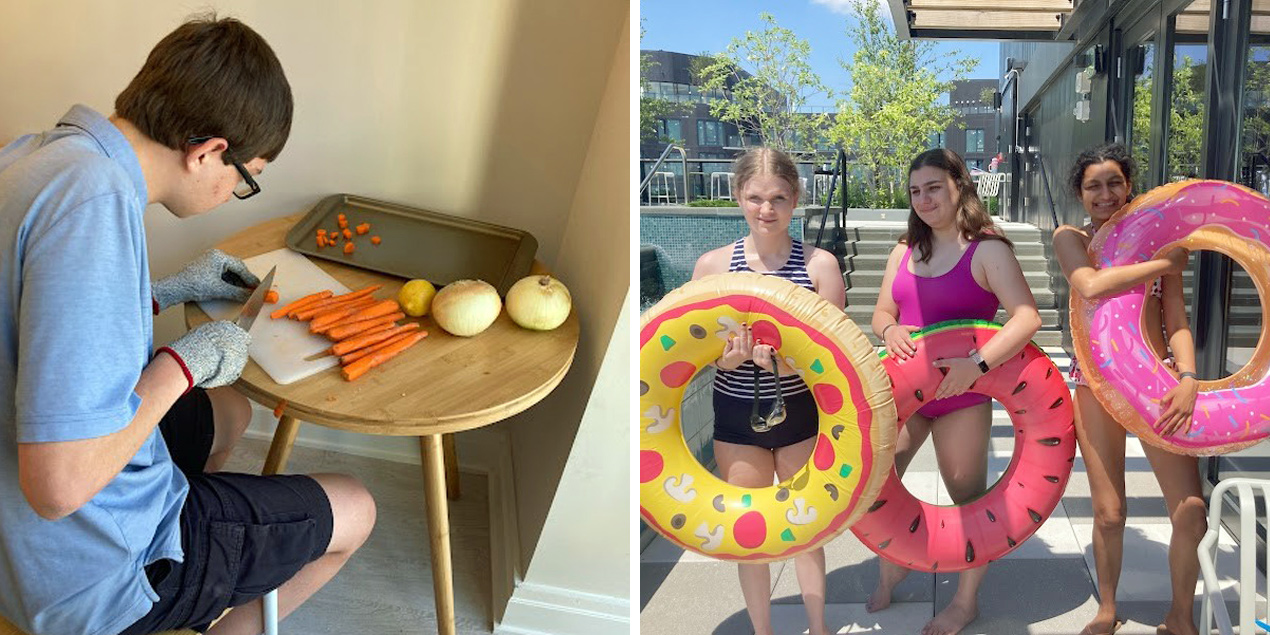 Stay tuned to our social media in August to catch a "day-in-the-life" of one of our Best Buddies Living Residents. Please email juliamoluf@bestbuddies.org for more information about Best Buddies Living.
Connect With Us!
Don't forget to follow us on our social media platforms to stay updated on our upcoming events and announcements!