We know you can't always read the entire email - check out our linktree to find all the links for the events!
Best Buddies Expansion
We are so happy to see schools connecting again and becoming part of the Best Buddies network. If you are interested in starting an inclusion chapter in a school or in the community, reach out to haleyminter@bestbuddies.org.
School Friendship Chapters
We are so proud of our Best Buddies participants and families who were honored recently for their commitment to inclusion and education by the Arlington Special Education PTA (SEPTA):
2021 Exceptional Ally Award • Outstanding Student Ally: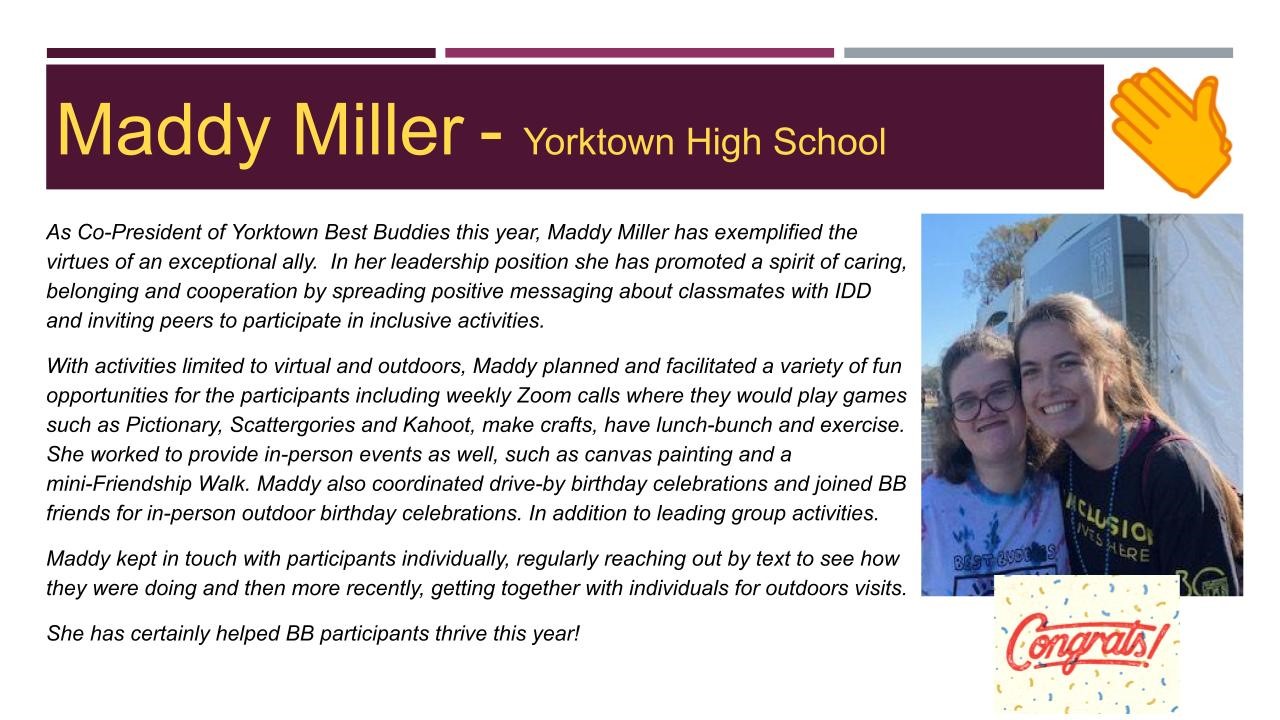 2021 Howie Award • Outstanding Volunteer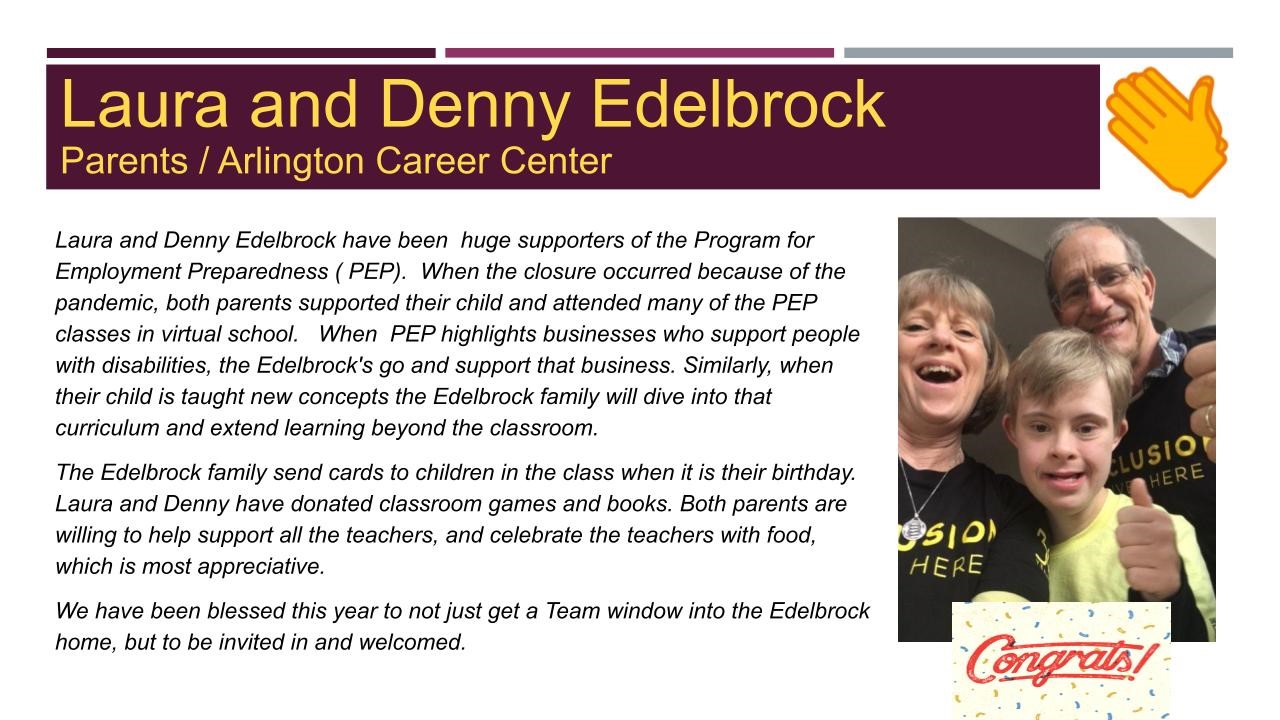 2021 Nannini Award • Outstanding Student Advocate
Best Buddies in VA & DC Parent Connections

All About Transition: What to Expect AFTER School
Wednesday, June 9th
6:30-7:30 pm on Zoom
Parents – this one is for you! Join us virtually on June 9th, 6:30-7:30 pm to connect with other Best Buddies parents, hear from AJE – the DC Parent Training & Information Center on ways to support your young adult in transition, and discover how your young adult can stay involved and active in Best Buddies after they leave school.
Best Buddies Alumni Event
Alumni Happy Hour Connection
Tuesday, June 15th
6:00-8:00 pm on Zoom
As the end of the year wraps up, we are planning a "Best Buddies Alumni Happy Hour Connection" for the mid-Atlantic Region. Are you a Best Buddies college senior or recent graduate and want to know how to stay involved after school? Moving to a new city and want to learn about Best Buddies in DC, Philadelphia, New Jersey, New York, Maryland, or North Carolina? Join us virtually on Tuesday, June 15th, 6-8 pm (networking at 6 pm, program at 6:30 pm, and state connections at 7:30 pm)!
You'll meet the State Directors from these areas, learn about Citizens Program, Best Buddies Living, and several ways you can stay active with Best Buddies as a young professional. It will also be a great networking event for recent grads to meet other people in the area they are moving to after graduation! And we'll have a brief session on how to best promote your Best Buddies experience on your LinkedIn profile! RSVP or connect to our new area alumni group on LinkedIn.
We hope to expand the alumni connections with follow-ups and other alumni events networking. For more information email NicoleCalvert@bestbuddies.org.
Honor a Graduate!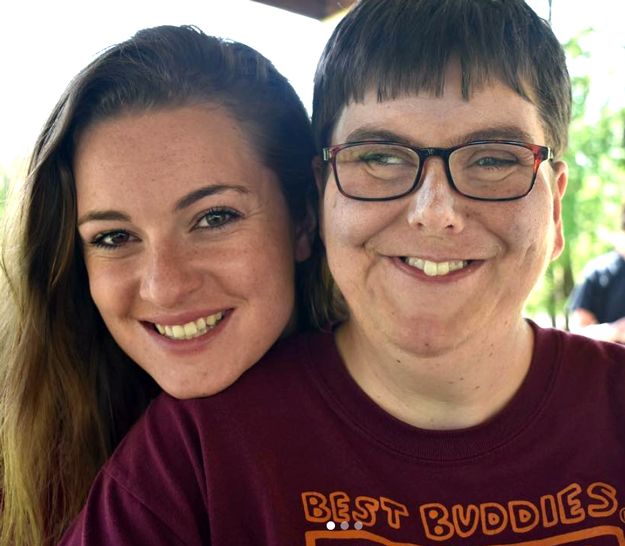 This year's graduates are not getting the final year experience they so richly deserve, and Best Buddies in Virginia & DC want to provide some extra special attention! First, mark May 27th at 7 pm for the national Best Buddies virtual commencement ceremony on Facebook.
Second, join our Virginia & DC Honor a Graduate campaign! These amazing graduates from high school, college, and vocational programs have participated in a global movement to make sure everyone is included – in friendship, in employment, in leadership, and everywhere, and had their last year in school marked by quarantine. This year's graduates deserve to be specially honored and recognized!
Make a donation to Best Buddies in Virginia & DC between now and June 28th and we will highlight your graduate in a special email and social media post on June 30th. When you donate, simply add your graduate's name and school, and any special message in the "In Honor/Support of" field on the donation page.
Citizens Program
We are so excited to head into the summer with our Citizens program! Our Citizens matches have been enjoying their time moving from virtual meetings to meeting up in person. We have a lot of exciting events coming up, including another NATIONAL Citizens event on June 12th at 2:00 pm EST (more information will be released closer to the event)!
We are also planning on having our first in-person Citizens event in over a year later this summer, so make sure to stay tuned to our Citizens newsletter for more information!
Meet our new Citizens Matches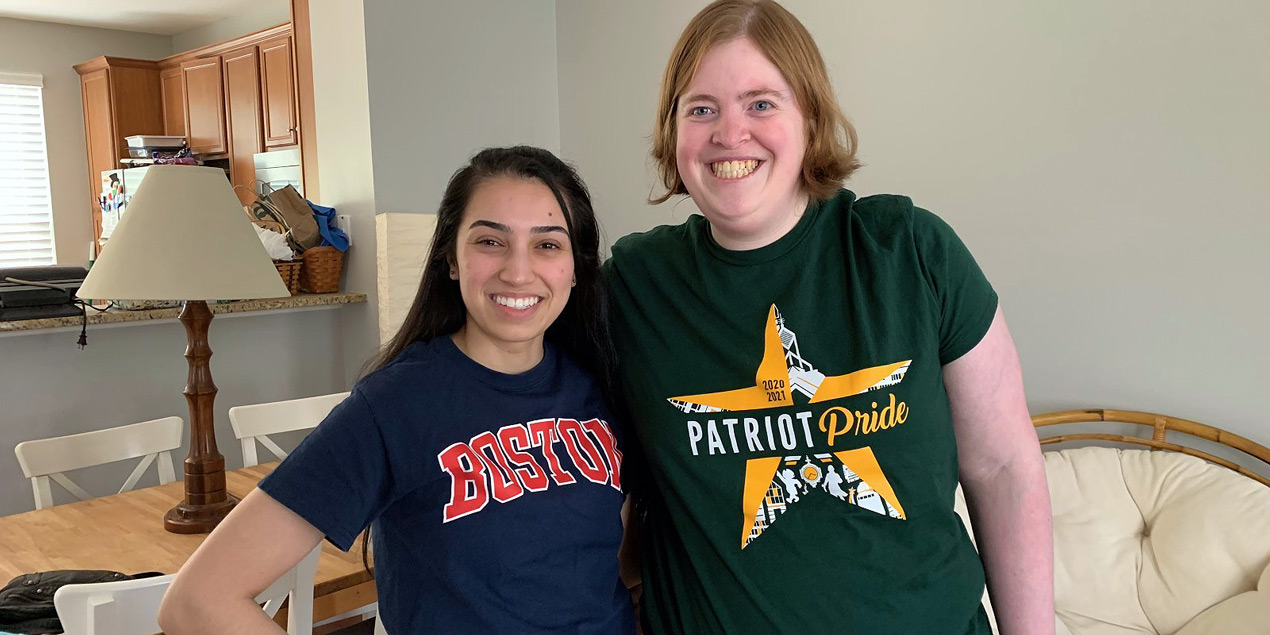 Arasta & Kaitlin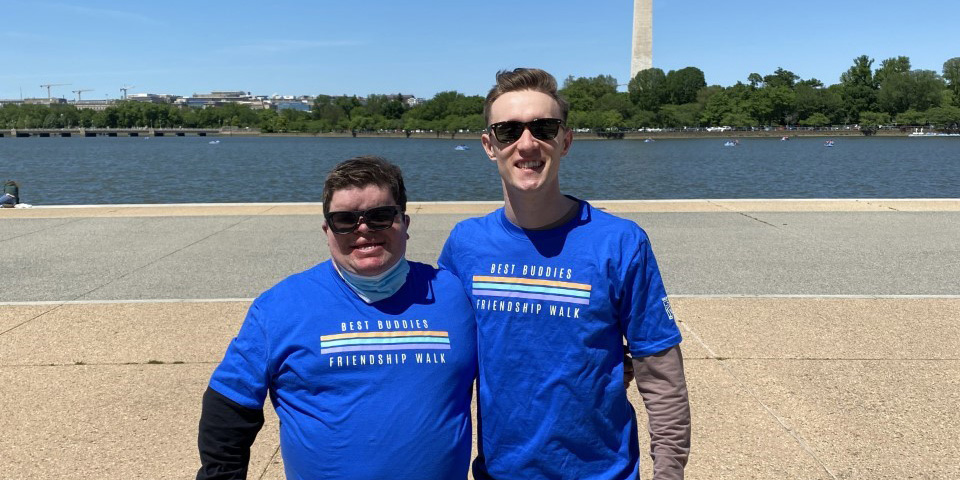 Owen & Jason
Sean & Chad
If you are interested in learning about our Citizens program, please e-mail veahvelasco@bestbuddies.org.
Jobs Program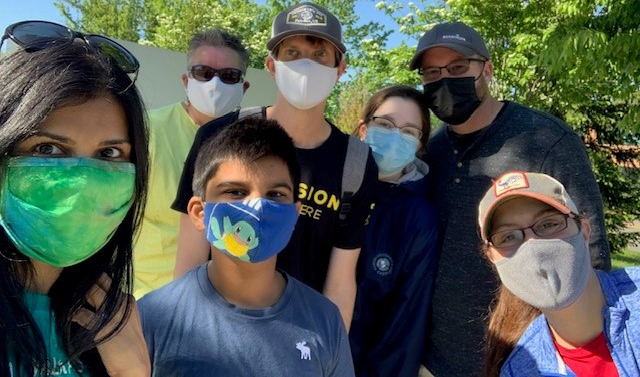 Big thank you to all our amazing employers and Jobs participants who supported our Best Buddies Friendship Walk!
We had a great time attending Accenture Federal Service's Bingo and UNO fundraiser to benefit our Friendship Walk! Thank you for your time and generosity!
Employer Spotlight: Old Towne Pet Resort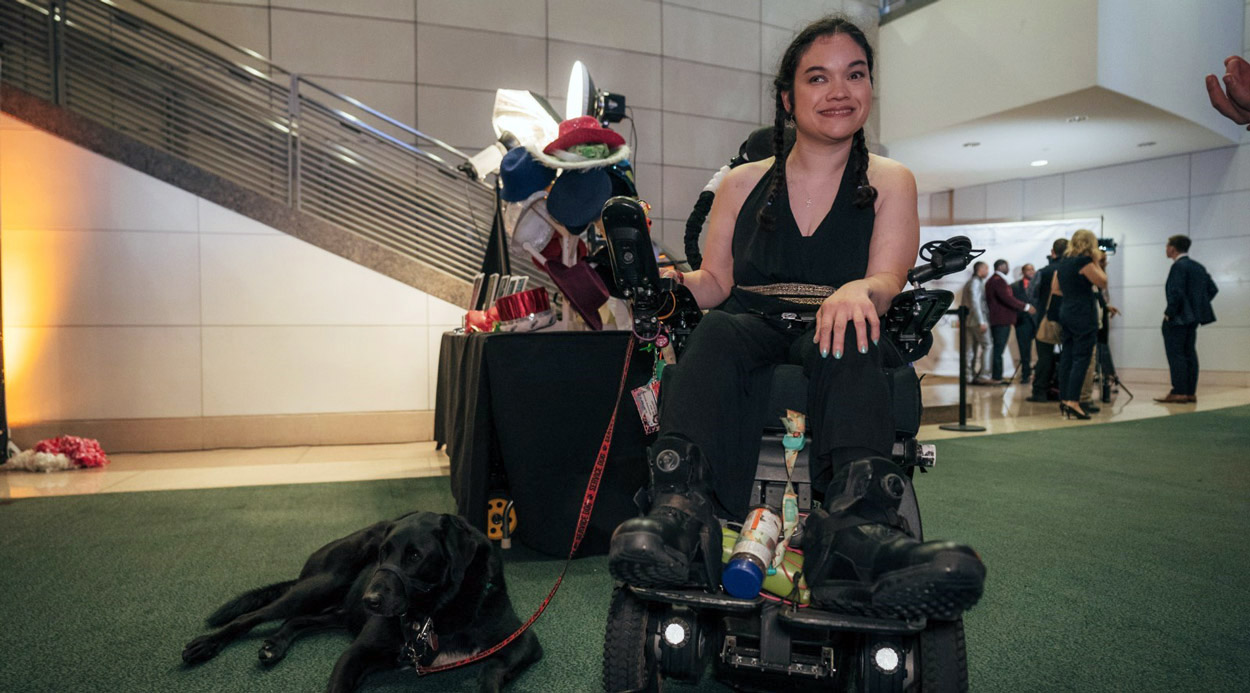 Olde Towne Pet Resort is a premier, family-owned business that offers boarding, day camp, grooming, and training to the pets in their care. They treat the pets in their care as part of their family. And they are part of our Best Buddies family as a Best Buddies Employer partner! They interviewed our Jobs Participant, Katherine, and immediately knew she was a terrific candidate. But what sealed the deal was when Rosemarie Axelson, Executive Director, learned that Best Buddies could provide Katherine the job training and consistent communication support through our supported employment program.
Katherine has been so successful; she is approaching her 2nd anniversary on the job. Rosemarie adds, "being a Best Buddies employer is incredibly gratifying because we are blown away at the dedication of the Jobs participants – they are loyal, caring, timely, and bring many talents to the job. In addition, the support we get from the Best Buddies Employment Consultants with training and communication makes it so easy!"
Friendship Walk Wrap-Up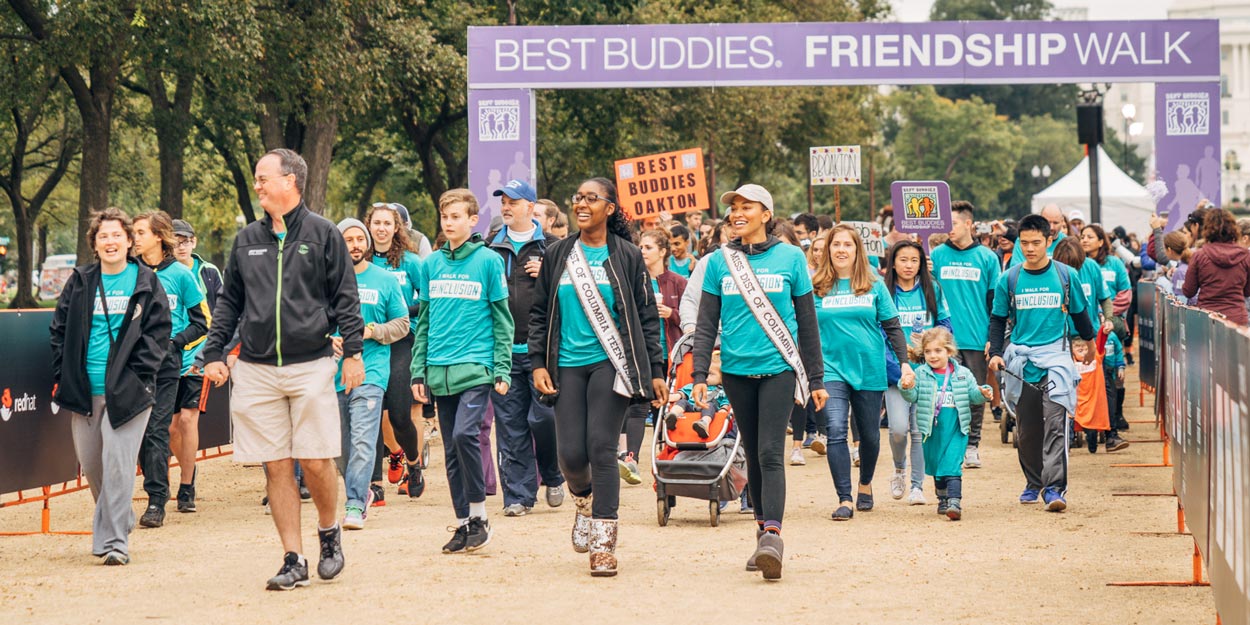 It was déjà vu all over again! Our Spring Virtual Friendship Walk was once again a huge success. We had participants walk, run, play games, practice yoga, and dance their way through the Month of Movement. Best Buddies in Virginia & DC participants even gathered together for TWO in-person events! It was definitely a month to remember. If you missed our Friendship Walk video that featured our local state ambassadors and participants, another awesome warm-up led by our friend Laurent, our friends at TCMA, and lots more surprises, you can check it out here.
Because of your support, we collectively raised over $125,000 to benefit Best Buddies in Virginia & DC. Thank you so much to our walkers, donors, students, employer partners, and community! Special thank you to our wonderful sponsors!! Because of your generosity our friendship, employment, leadership development, and inclusive living programs can continue. Thank you for continuing to move our mission forward!
If you still need to pick up your t-shirt or have not received your national incentives, please contact joannahatch@bestbuddies.org.

We love our sponsors!
Best Buddies Living
With the pandemic almost in our review mirror, Best Buddies Living has been blooming! Recently, we visited Twisted Pretzels at the Wharf. Similar to Best Buddies, they are helping adults with disabilities learn valuable job skills. This summer, we are looking forward to welcoming two new residents to our program and will be hosting a Best Buddies Living "Sleepover" where younger participants with IDD can hone their independent living skills in a two-day, two-night on-site experience.
If you know someone who is interested in Best Buddies Living, please have them reach out to juliamoluf@bestbuddies.org.
Diversity, Equity & Inclusion
May is Asian- American, and Pacific Islander Heritage Month! We are so fortunate to celebrate inclusion every day at Best Buddies. I have included articles, videos, and resources below for you to learn more about AAPI Heritage Month together!
Best Buddies Racing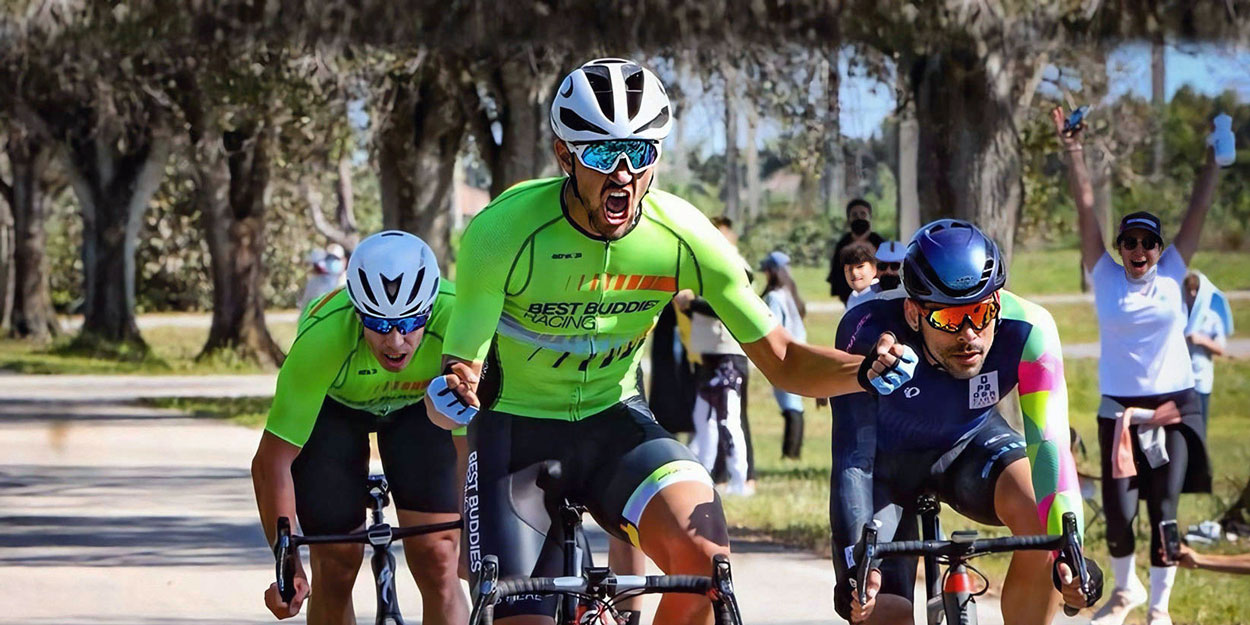 Our local area will be welcoming Best Buddies Racing, the new competitive cycling initiative on June 5 & 6th for the Armed Forces Cycling Classic in Arlington, VA, www.cyclingclassic.org. This elite team of riders specializes in short, multi-lap events typically laid out in downtown courses. These are high-speed, exciting events that draw thousands of spectators – the Best Buddies team - aka The Green Train - is at the front in almost every race they enter.
While winning races is job #1, these racers are also raising funds and awareness for Best Buddies as they create an electric fan experience for Best Buddies participants and supporters.
Virginia & DC Best Buddies participants, staff, and supporters are welcome to enjoy a day at the races on June 5th& 6th and cheer on Best Buddies Racing! If you are a Buddy and interested in being part of our special cheering section, please email mollywhalen@bestbuddies.org.
Connect With Us!
Don't forget to follow us on our social media platforms to stay updated on our upcoming events and announcements!