Citizens Pictionary Night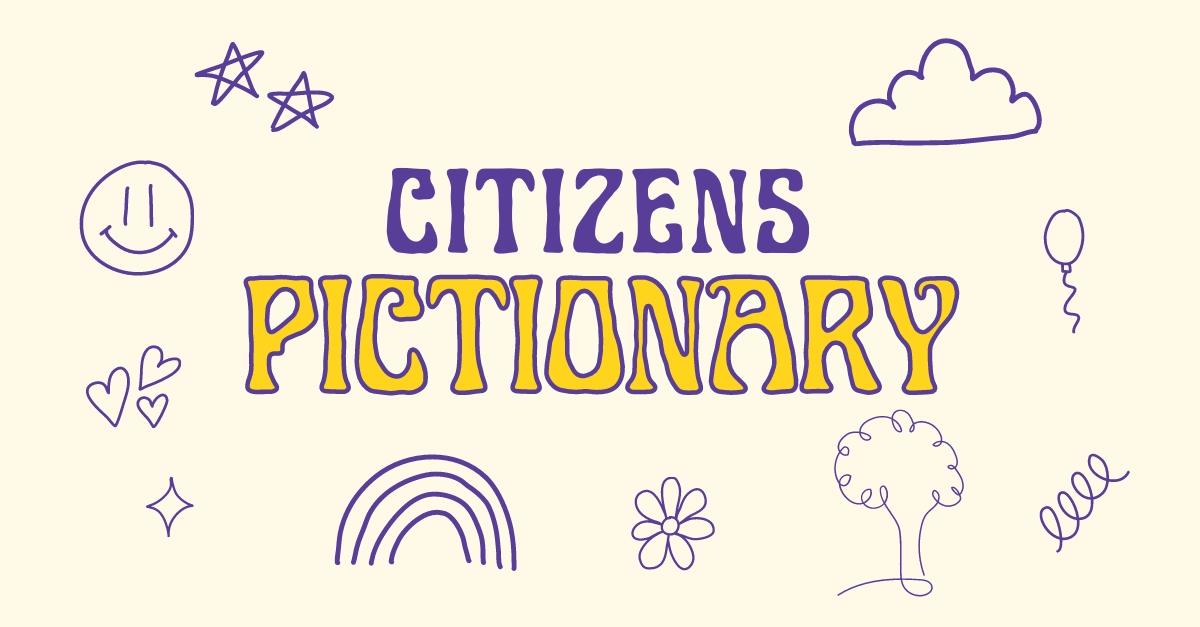 Citizens Pictionary Night
Wednesday, June 29th
6 PM on Zoom*
Register Now
Draw, guess, win! Join us on Wednesday, June 29th at 6:00 for a night of virtual Pictionary hosted by Sean Heaney!
When it's your turn to draw, you will choose a word from three random options and start drawing the word you chose. While drawing, everyone else races to guess what you are drawing. The quicker you guess correctly, the more points you get! Should you have any questions, contact seanheaney@bestbuddies.org.
The Zoom link will be sent out to those who register. You must have downloaded the Zoom app on a computer, tablet, or mobile device to participate in this particular event. To do this, visit zoom.us.