Citizens: Bet on the Crowd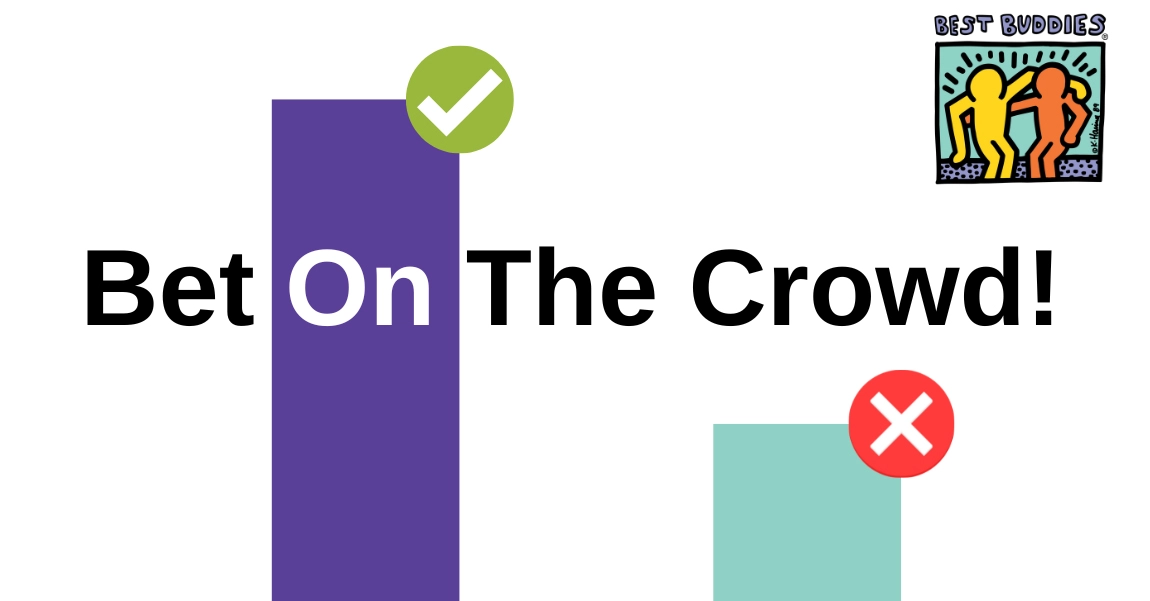 Monday, July 25th
6:00 PM EST – 7:00 PM EST
*Zoom
RSVP NOW
Join Sean Heaney for a game of Bet on the Crowd on Monday, July 25th.
By using Zoom's polling feature, participants will vote on questions and then guess which answer was chosen by more people. For example, a question could be, "Do you prefer summer or winter?" You would choose which one you prefer, and then you would pick which answer you think the most people chose.
*The Zoom link will be sent out to those who RSVP. You must have downloaded the Zoom app on a computer, tablet, or mobile device to participate in this particular event. To do this, visit zoom.us.
Should you have any questions, contact seanheaney@bestbuddies.org.