Meet Darci and Kaylie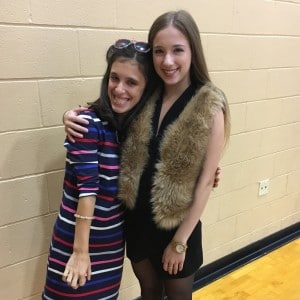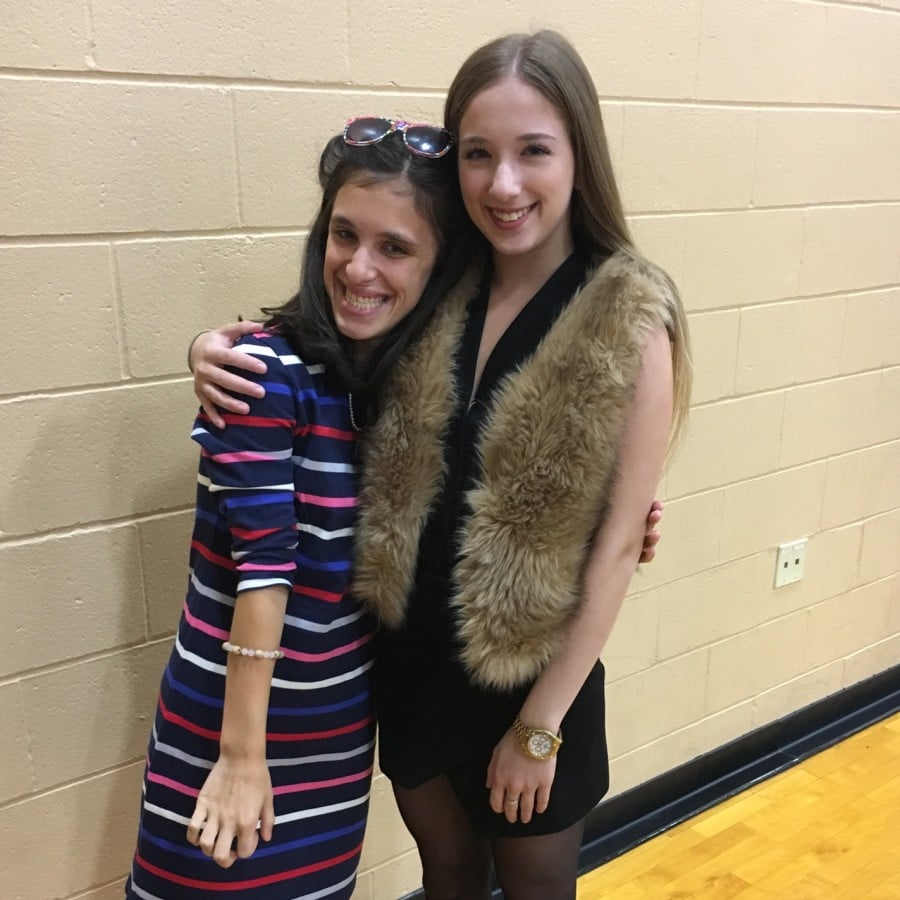 The reasons for my intrigue weren't entirely clear to me at the time; something about her told me that behind her torn pop-culture literature, shy giggle, and an infectious smile, was a girl with so much to offer. Although hiding from the world behind a dated Star Magazine, I sensed she was keenly aware of the world around her. She was able to understand people in a deeper way than most do, much like me. Although her timid demeanor is quite the opposite from mine (at ease speaking to almost anyone), I felt an instant connection.
When I heard Best Buddies was coming to my school I knew I wanted to be a part of the chapter leadership. My family is made up of several special needs individuals: my aunt has been blind, deaf and nonverbal her whole life, my cousin is on the autism spectrum and my brother struggles with stuttering and other learning challenges. Growing up I became desensitized to the fear and shock factor many people experience when interacting with people who have disabilities. My early exposure to people who are different from what society says is "normal" has also enabled me to have a sense of empathy in all things I do and to really try to make sense of the disabilities and abilities we all have. I am fully convinced it was fate when I got my Best Buddy match and the name
I am fully convinced it was fate when I got my Best Buddy match and the name Darci Joyce was posted next to mine. Darci warmed up to me and we were permanent partners in the classroom and the hallways. While working with her I discovered how quickly I was able to jump into a situation I may not have been used to (a new concept for my usually fully prepared, organized self). Darci has shown me that happiness is not based on what is happening around you, rather it is an internal state that one can choose to remain in no matter how tough things may get. She has taught me to get excited about life's little moments, like making homemade mini pizzas with friends. Rather than getting caught up in teenage meaningless gossip and drama, she has helped me transform into a person that never backs away from a challenge, fights for what I believe in, and is ready to work with people from all walks of life without any hesitation.
As my grandmother taught me when polishing her silver, you must work at polishing something to see its shine. Whether she knows it or not Darci has helped polish me to see my own shine to find confidence within all things I do, especially dance. I find that I am attracted to dance so strongly because in dance disabilities and disadvantages disappear; you become one with the music and no matter what weighs you down when you step into the studio it can all be released. Darci inspired me to share the gift of dance with the homeless children of the Seacoast Family Promise by volunteering my time to do short dance lessons with them regularly.
As a board member of my school's Best Buddies Chapter, I strive to be inclusive of all and to integrate the special education community with the regular education system in and outside of school.
I often think back to the humid, August day I saw Darci hidden behind the 2008 Star Magazine. I remind myself how thankful I am that I neither judged nor l labeled her. I was blessed to get to know her on a much deeper level that allowed me to see all her beauty. Darci has so many wonderful qualities I have tried to incorporate into my life, but I am most thankful she is now my lifelong friend.