Balloween Costume/Dance Party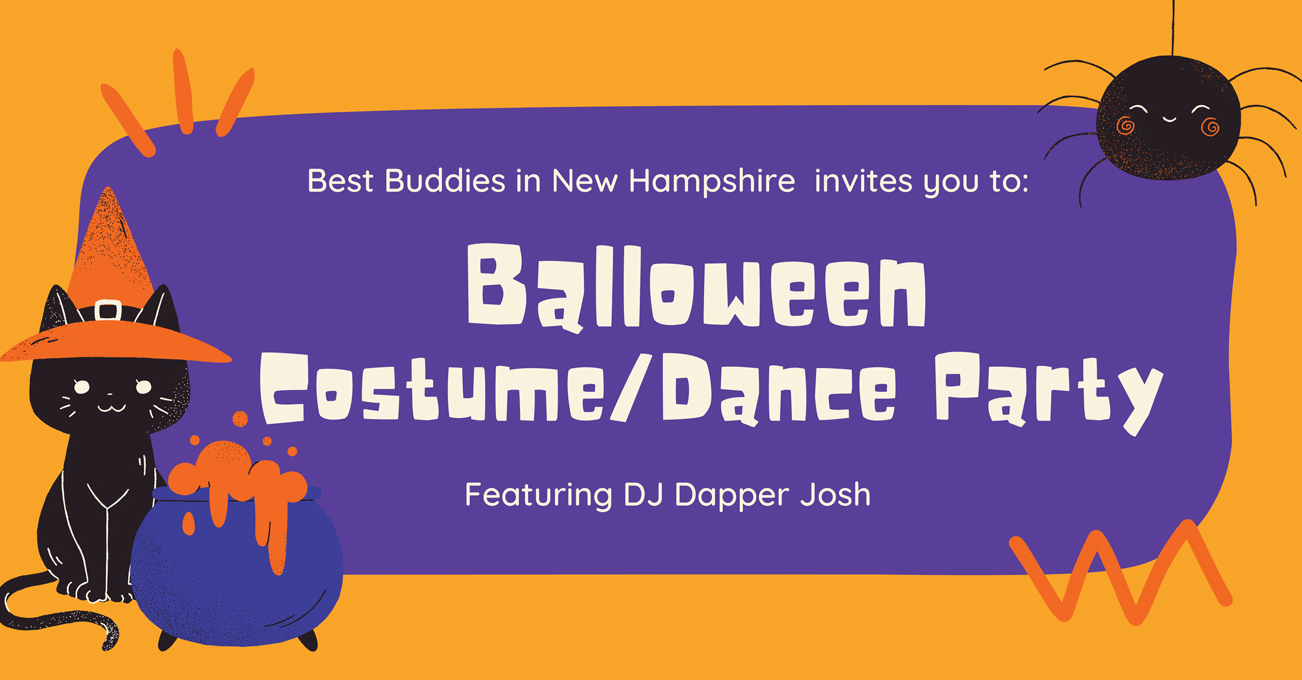 Friday, October 29th
7-9 PM
Bow High School
55 Falcon Way, Bow, NH
RSVP NOW
Best Buddies in New Hampshire Balloween 2021, a Halloween costume/dance party with music by DJ Dapper Josh.
Prize for Best Costume: $25 Gift Card to the Best Buddies Shop
All high school and college chapter members, Citizens adult friendship program members, Ambassadors, and BBNH community friends are welcome! We hope to see you there! Bring your whole chapter! Parents and support people are welcome, too (RSVP required)! Costumes are optional and encouraged!
Should you have any questions, please get in touch with jeanniedallahi@bestbuddies.org.