Best Buddies Friendship Walk exceeds fundraising goal!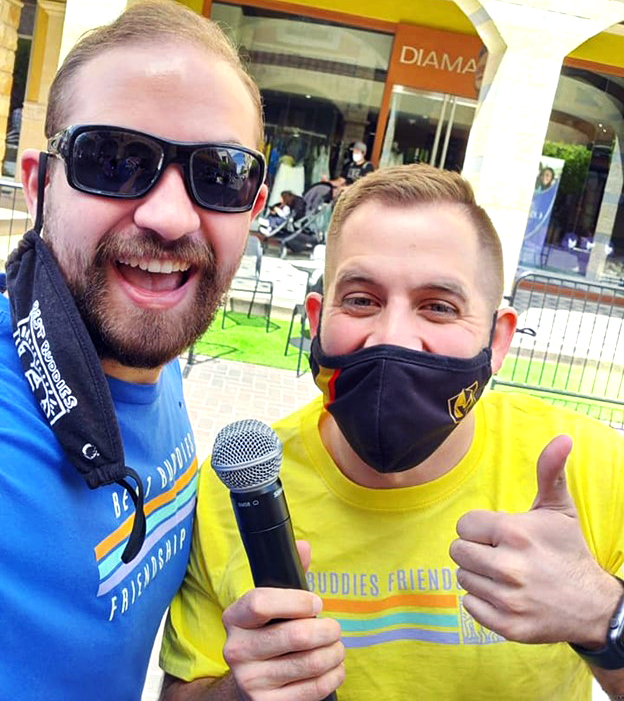 We're excited to share with you some very exciting news. The Best Buddies in Nevada Friendship Walk has officially passed our goal of raising $35,000 for inclusion in Nevada! We cannot thank each and every one of you enough for continuing to support the Best Buddies mission of inclusion!
We also want to take one last opportunity to recognize and thank our top fundraising individuals and teams.
2021 Top Fundraisers
Top Walkers
Samantha Schafer ($2,190.00)
Kellie Connolly ($2,093.49)
Travis Graves ($1,610.00)
Sophia Whittingham ($1,536.50)
Jonathan Delosier ($1,095.00)
Top Teams
The Misfits ($4,625.74)
Sophia's Buddies ($2,856.50)
Northern Nevada Ninjas ($2,730.00)
Bank of America – DAN ($2,215.29)
Friendship ($1,910.00)
2021 Community Sponsors
Not only did those individuals and teams make a huge difference by supporting inclusion, but so did our 2021 corporate sponsors and supporters. We want to say thank you to all of our sponsors below, as well as teams such as Bank of America – DAN, for joining us as a fundraising team.

Lastly, the 2021 Friendship Walk would not have been possible without the leadership of the Best Buddies in Nevada Advisory Board. We would like to thank each of our Advisory Board members for making the Friendship Walk a day that we will all remember for years to come!
Champion of the Year
The 2021 Champion of the Year Gala will once again be held this fall in Las Vegas! Champion of the Year unites and recognizes the community's most active leaders in the name of inclusion. By devoting their passion, talents, and networks to Best Buddies through a philanthropic competition, our Champions lay the foundation for transformative change in their communities.
Do you have a Champion candidate in mind? Contact nevada@bestbuddies.org to nominate a Champion today!