Tyler Corder named Best Buddies International 2021 Champion of the Year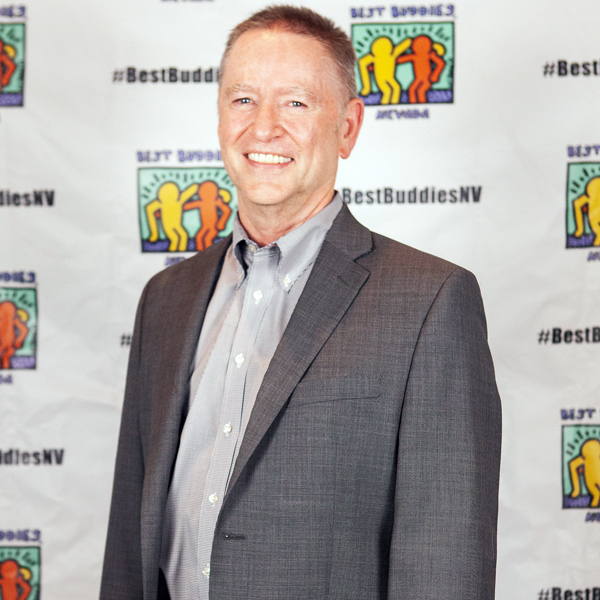 Tyler Corder is the CFO of Findlay Automotive Group in Las Vegas, Nevada. Mr. Corder oversees 33 Findlay Automotive Group dealerships in the Western U.S but has also tasked himself with helping numerous non-profit organizations through Findlay's community involvement, including his most recent campaign as Best Buddies Champion of the Year.
In addition, Tyler is involved in numerous boards including the American Red Cross of Southern Nevada; the Las Vegas Metro Chamber of Commerce, and the Foundation for an Independent Tomorrow (FIT) which provides job skills to unemployed and underemployed in Southern Nevada. Previously, he has been the board president for both Safe Nest and the Leukemia & Lymphoma Society.
A native of Fort Benton, Montana, Mr. Corder earned his B.S. in business administration from Montana State University. He spent 14 years with General Motors Acceptance Corporation (GMAC) and was transferred to Las Vegas as branch manager in 1993. In 1994 he took advantage of an opportunity to lead Findlay Automotive Group, which had less than 200 employees at the time. Under Tyler's guidance, the company has grown rapidly to include more than 2,000 employees with operations in six states.
Tyler was the Nevada nominee for the TIME Dealer of the Year award in 2017 and was among the four finalists for the national award
Findlay Toyota and Tyler's involvement with Best Buddies began almost four years ago when introduced through the Jobs program. Tyler quickly recognized the importance and value of employing individuals with IDD, and soon after hired Michelle Desrochers. Michelle's role includes answering phones, data entry, greeting customers, and much more. Through this partnership, Findlay Toyota has been an incredible supporter of Best Buddies over the years.
This past year, Michelle asked Tyler to be a "Champion" for the upcoming fundraising event in Las Vegas, which Tyler accepted. He and Michelle set an organizational record, with more than $231,000 raised to support Best Buddies programs throughout the state. These funds will create opportunities for one-to-one friendships, leadership opportunities, and employment training through the Best Buddies Jobs program.
"We love the mission of Best Buddies," Corder said. "Giving opportunities to people who otherwise might be isolated is a wonderful cause. We love it because we think everyone should have opportunities for friendships, social interaction, and employment. The money we were able to raise for Best Buddies will go toward continuing to provide these opportunities."
Best Buddies is incredibly grateful for Tyler's efforts and the commitment of Findlay Automotive Group to support the Champion of the Year event.