BBNV Spotlight: Kellie Connolly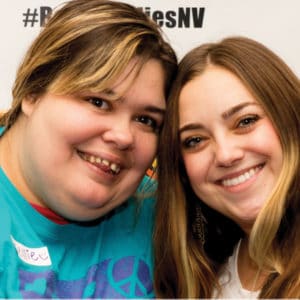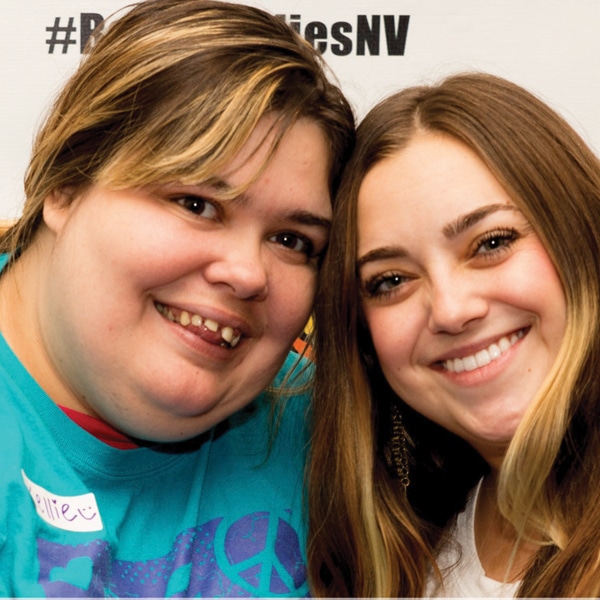 Friendships can change your life! Best Buddies impacts students and adults as shared in this story by Kellie Connolly, our newest Champion of the Year Mission Partner, Ambassador, and friend.
"At the age of two, I had a stroke. My disability is called Right CVA (Right Cerebrovascular Accident.) Don't know what it means? It means that the left side of my brain is shut off. I was in the Pediatric Intensive Care Unit at Sunrise Hospital for 26 days. The doctors couldn't figure out why this happened to me. I had lost the ability to do all the things I had learned up to that point, crawl, walk and talk, but eventually with lots of physical, speech and occupational therapy, I was able to relearn. I had to wear special braces on my left leg and arm for a long time. I also have SDO (Seizure Disorder) –known as Epilepsy, but thankfully have been seizure free for 20 years!
From Elementary to High School I had no friends. I was getting bullied by the kids. In 2008 I joined a program called Best Buddies & it changed my life. I've made a lot of new, wonderful friends & I got my most special peer buddy! Her name is Cristina Paris. I've known her for 12 years but this is our first year being a buddy pair. Our friendship is very strong & we have grown very close. I can't imagine my life without her being a part of it!
Before Cristina, my last peer buddy Mary Ann passed away from stage four Colon Cancer. It was sad! But I didn't want to give up on the Best Buddy Program. I wanted a new buddy who was near my age and didn't live far from me … that's when Cristina came to the rescue! She is so awesome! I want to influence people out there to join this wonderful program, it will better/change your life!"