Best Buddies Birthday Bash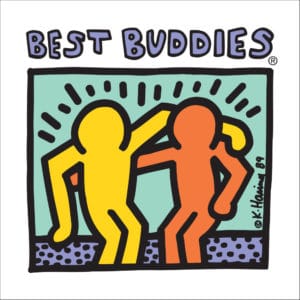 Friday, March 6, 2020
6:30 PM – 9:00 PM
Webster Groves High School
100 Selma Avenue
Webster Groves, MO 63119
Join us for the biggest and most inclusive Birthday Party you've ever seen celebrating Best Buddies! Best Buddies is Celebrating 31 years of friendship & inclusion! Celebrate with us for a night of fun and friendship hosted by Best Buddies in Missouri and the Programs Committee.
There will be music, dancing, birthday cake, snacks, activities, movies, friends and more!
Please register today so we can get a headcount for food & activities.
Register Now
This event is for Best Buddies participants in our Middle School, High School, & College programs. School Advisors and parents are welcome to join us!
Please note: If your child has a medical, personal care, or behavioral need that requires intermittent or consistent care we ask that you attend this with them or designate a chaperone that knows and understands the individual needs of your child. We want everyone who attends this event to have a safe and fun experience.