Shine: A Night To Remember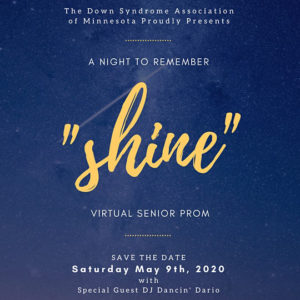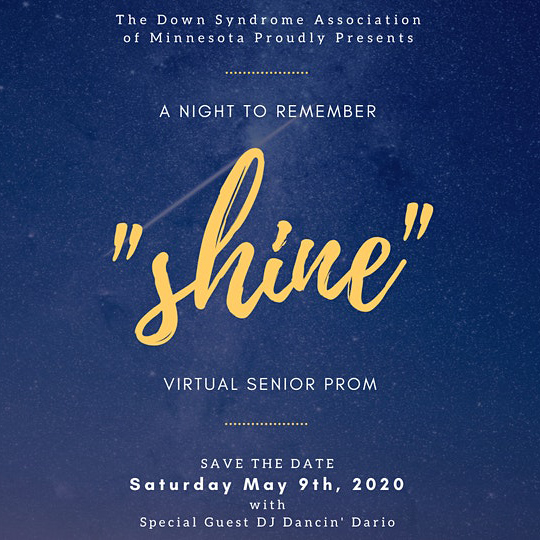 Class of 2020 Virtual Senior Prom
Saturday, May 9, 2020
Zoom*
This inclusive event is free and open to all members of the High School Class of 2020.
Register Now
Are you a high school senior? Do you know a high school senior? We are so excited to partner with Down Syndrome Association of Minnesota (DSAMN) and Gigi's Playhouse – Twin Cities for a Virtual Senior Prom for the Class of 2020!
Join us on Saturday, May 9th for Shine: A Night To Remember, Virtual Senior Prom featuring DJ Dancin' Dario. Your ticket includes a virtual dinner and dance, as well as a full day of virtual prep and pampering via Facebook Live including:
Wardrobe, hair and makeup tips with DSAMN
Make your very own corsage or boutonniere at home with Best Buddies Minnesota
Whip up some culinary delights for your special night with Gigi's Playhouse – Twin Cities
Pick up some new dance moves with our friends from Curio Dance
Be sure to follow each organization on social media to keep up with the pre-event festivities. Should you have any questions, please contact KateyNelson@bestbuddies.org.
*Please Note: The evening's timeline and details on how to access the virtual event will be sent to all registered attendees one week prior to the event.