Citizens Program Boo Ball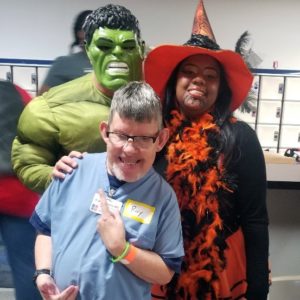 The Annual Citizens Boo~Ling Spooktacular brought together 45 ghosts, goblins, superheroes, and more. Congratulations to our costume contest winners Antoinette, Christy, Hadley, Deja, and Andrew!
Are you 18 or older and interested in becoming a Citizen member and attending our next event? The Citizens program pairs volunteers in one-to-one friendships with adults with intellectual and developmental disabilities. To get started, request an application from Sarah Denhardt at sarahdenhardt@bestbuddies.org.