Meet Margaret
Leadership Development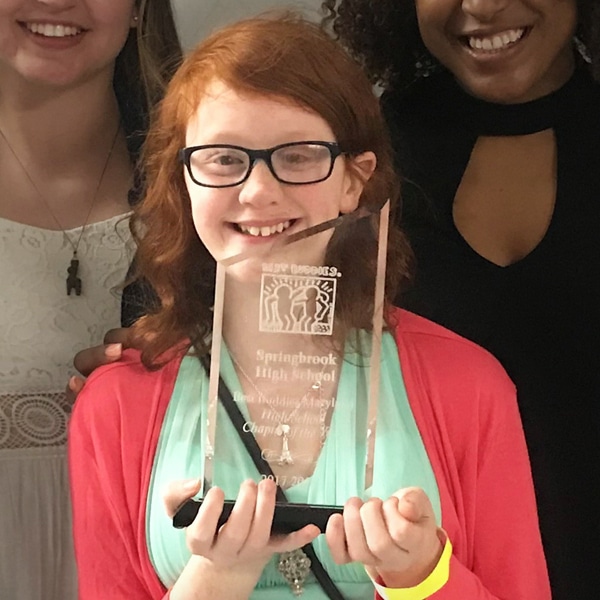 "I am Margaret Stucky, an Ambassador for Best Buddies. I was born with CP, which stands for cerebral palsy. This means I have a harder time walking than most people. It has given me challenges, but I will never let it stop me from living my life to my fullest potential.
Before learning about Best Buddies, I felt alone, misunderstood, and like everyone had friends in school except for me. I would feel upset and it increased my anxiety level which affected my schooling and daily life. I tried to meet students my age, but other kids would tell them not to be my friend. I spent almost every day at recess standing in the corner playing by myself. I simply had no one to turn to in this hard time in my life.
Last September, a Best Buddies advisor invited me to check out an interest meeting. I was excited to finally have the opportunity to meet people my age, and more importantly feel like I was a part of something. I didn't know what to expect, but all my mom explained to me was that this was going to be an amazing opportunity for me, and I had nothing to lose.
Joining Best Buddies changed my life; I felt like I was normal, and was around peers who wanted to get to know me. My buddy Maya and I have had so many wonderful times. Her friendship makes me so happy, and gives me confidence in making more friends. With my new found confidence I have become a Best Buddies Ambassador. At a training for 150 high school students, I spoke about the importance of friendship and inclusion. I know that this is just the beginning of my time at Best Buddies I am excited to see all that I will learn."