Meet Chris & Andrew
One-to-One Friendship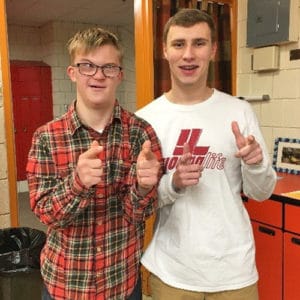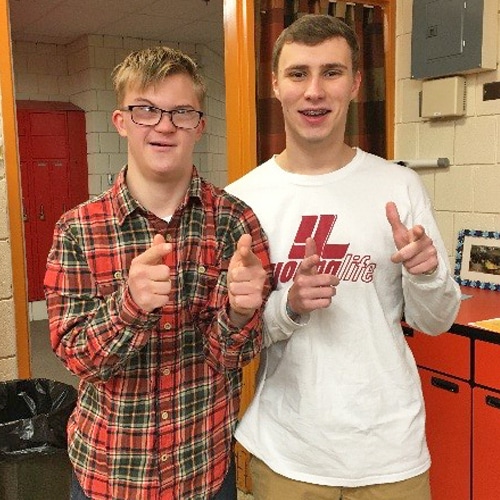 Chris and Andrew are both 17 years old and attend Fallston High School. They have been matched since middle school and are a true example of the Best Buddies mission. Through their friendship they have gotten to know each other and have become like family.
Before joining Best Buddies, Chris didn't have very many friends his age and never had the opportunity to feel like a typical teen. He never felt like he belonged and just wanted to have someone he could relax and go out to eat with. Joining the chapter exceeded both their expectations of what it was like to have a friend.
"Through Best Buddies, I have felt more happy and open. I have also created friendships and fell included. My buddy and I go to events together like Tastebuds, the Friendship Walk, and eat lunch together" Explained Chris.
They both value each other and their friendship, and are always looking forward to Best Buddies events and spending time together on the weekends.
Andrew has become part of Chris' family and comes over regularly. Andrew and Chris attend all Best Buddies events together and have done Ambassador Trainings. Chris is so excited to finally feel included. Being in the program has really taught him how to express himself.
"The different experiences I have had with Best Buddies have really changed my thoughts and feelings," he said. Both Andrew and Chris know that their friendship will last a lifetime. They are so happy to have joined Best Buddies.