Best Buddies in MA/RI Virtual Prom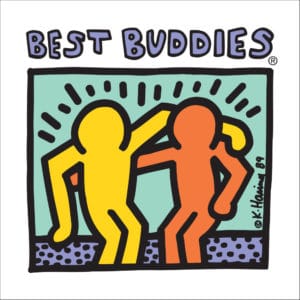 Friday, May 29, 2020
7–9 PM
Online
Open to Best Buddies High School & College Chapter members in Massachusetts and Rhode Island.
RSVP Now
Best Buddies in Rhode Island and Massachusetts invite you to celebrate the Roaring 20's at our first Virtual Prom! Prom will kick off with our DJ and Special Guest speakers at 7 pm, with dancing and live music to follow. The first 300 RSVPs will be invited directly to our ZOOM meeting, may be featured in our "red carpet" interviews, and will be able to show off their best Charleston and Jitterbug! All others will be given a link to participate in our social media livestream, so there is no capacity limit – everyone is invited to join! 
GIVEAWAY: If you register for the October Best Buddies Friendship Walk nearest you by May 29th, you will be entered to win an Alex & Ani bracelet or ring valued at $30+! Three winners will be selected!