RCI Vacation Giveaway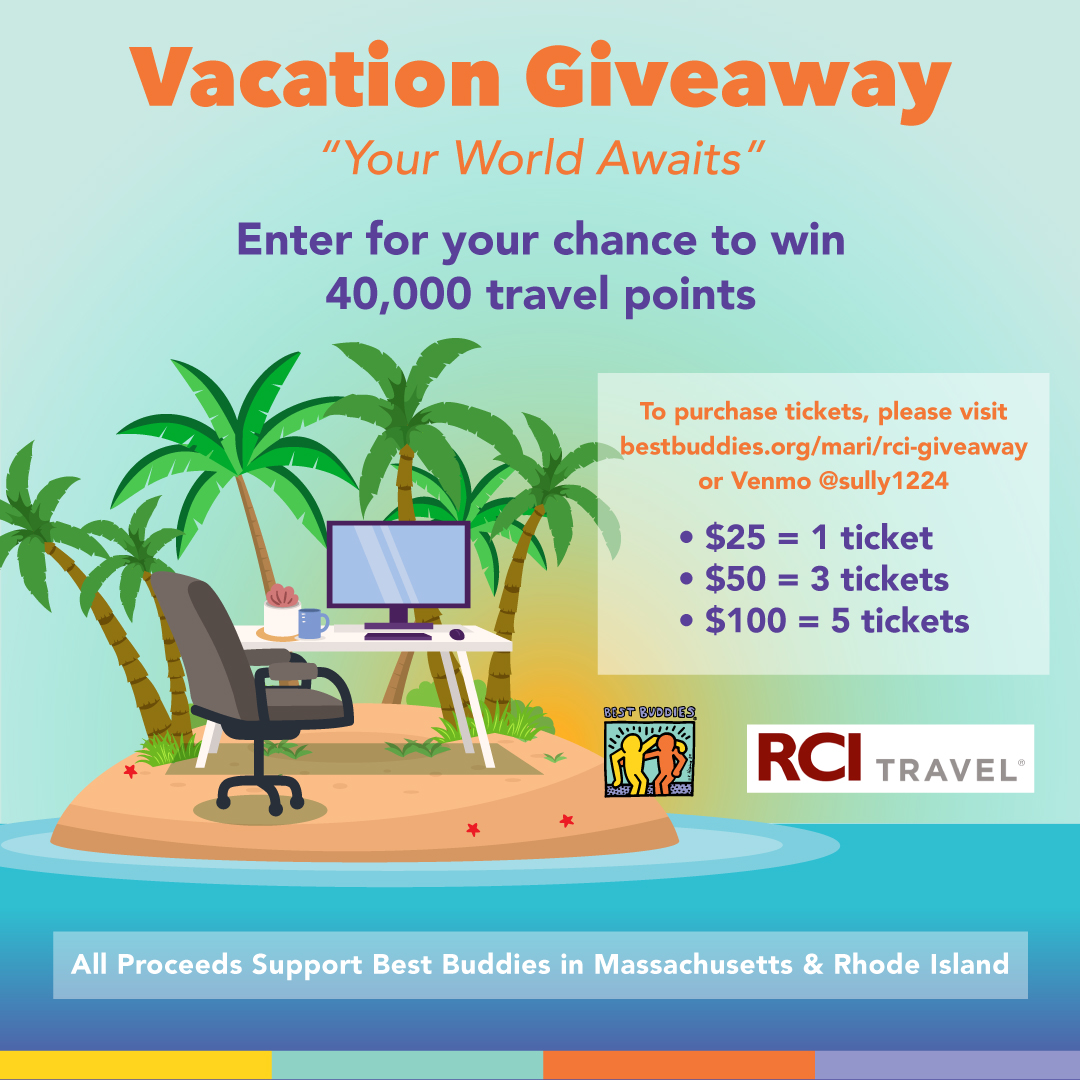 Happy New Year to all of our loyal supporters. We wish you all the best in 2021. Last year was a year filled with many challenges and unknowns, with many of us having to cancel vacations, trips with families, weddings, and the list goes on. Thanks to a very generous donor, you have a chance to take that vacation back and getaway in 2021.
Enter our Vacation Giveaway for a chance to win 40,000 travel points from RCI Travel. With over 1000 resorts to choose from you are sure to find that perfect vacation spot! The winner will also receive a travel bag donated by Harvey Traveler and two bottles of Van Zeller Wine donated by M.S. Walker.
The drawing will be on Friday, February 3rd, at 6 pm.
Tickets:
1 ticket for $25
3 tickets for $50
5 tickets for $100
Should you have any questions, contact MikeSullivan@bestbuddies.org.
*Disclaimer*
*Airfare is not included, Guest Certificate and transaction fee will be covered by the donor,
cleaning fee and misc fees incurred during the week are the responsibility of the winner.
RCI remains the leader in vacation exchange, offering the world's largest vacation exchange network, and providing unrivaled products and services to enhance the vacation ownership experience. It's one of the many reasons why more resorts trust RCI to deliver vacation exchange services to its Subscribing Members than any other company across the globe.