New Partnership Announcement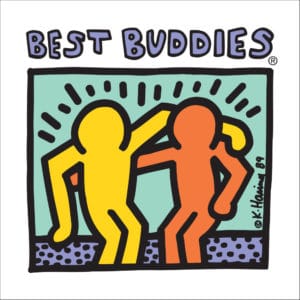 Best Buddies Announces New Partnership with Fundación MAPFRE to Launch Pre-Employment Training Program for Individuals with Intellectual and Developmental Disabilities in Central Massachusetts.
BOSTON, March 19, 2019 /PRNewswire/ — Best Buddies International, a groundbreaking nonprofit founded in 1989 by Anthony Kennedy Shriver to establish a global volunteer movement that creates opportunities for one-to-one friendships, integrated employment, leadership development and inclusive living for people with intellectual and developmental disabilities (IDD), is excited to announce a partnership with Fundación MAPFRE and the launch of a Pre-Employment Training Program for participants with IDD ages 16 – 22 in Central Massachusetts.
Best Buddies currently offers a school-based inclusion program through over 2,000 chapters worldwide and an integrated employment program with over 400 placements in the United States. The partnership between both organizations will bridge the gap between these two programs and provide critical transition services in the form of pre-employment training (PET) to students with IDD. PET will serve both students still completing their schooling who require additional training to prepare for employment and those imminently transitioning out of the education system and into employment.
Read More