May Updates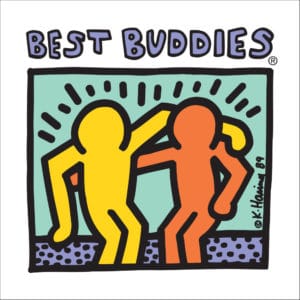 Best Buddies in Massachusetts and Rhode Island have been getting creative these past few months! To ensure that our students and participants stay engaged our staff has been hard at work to provide impactful virtual opportunities. We cannot emphasize enough that none of these new opportunities would be available if it wasn't for our incredible donors. You are all allowing Best Buddies MA & RI to continue our life-changing work virtually. Our mission is more important than ever-social distancing does not have to mean social isolation. Thank you for helping us make it a reality!
Friendship
Our Friendship Team's mantra throughout the stay at home order has been:
Inclusion isn't canceled, it's just evolving.
This team has worked tirelessly to ensure that each chapter member has opportunities to feel included from a distance. Each weekday, students are invited to join the Lunch Bunch with Liz where they can connect over a meal. They've created workshops for chapter presidents to keep their groups connected and empowered. They've also created fun ways for our students to connect such as Origami with Julianne and Adaptive Yoga with Emily! Most exciting of all is their upcoming Virtual Friendship Ball at the end of May! This is going to be a mega dance party for all of our students who missed out on prom this year with tons of surprises to come!
Jobs
Over the past few months, our Employment Consultants and Jobs Team have been hard at work. In these strange times they have been helping our jobs participants file for unemployment, researching free meal information, and, as always, being strong advocates for the IDD community. Many of our jobs participants are working on the frontlines during this crisis, whether at hospitals or grocery stores. The BBMARI team has made sure that they continue to feel supported now more than ever and are maintaining their own personal safety while taking care of everyone else.
While they continue to provide virtual supports to all of our current Jobs Program Participants they have found new and creative ways to increase engagement from home! From their Weekly Jobs Journal, which highlights everything from career development to ways to have fun online, to a group discussion about an episode of 'Undercover Boss' to Effective Communication classes our Jobs Team is dedicated to ensuring that our program comes out stronger on the other side of this.
Transitions
The Massachusetts Transitions Team jumped at the chance to serve more individuals with IDD than was possible before going remote. They have created exciting curriculums and insightful learning opportunities to make sure their students are receiving top of the line services. BBMARI Transitions has hosted virtual Mock Interviews for over 40 students through Zoom. Each student was prepared for the interview by building a resume, talking about what to wear, and practicing their interview questions with one another. When the students arrived at their individual interviews (conducted by other Best Buddies staff members & volunteers) they were well prepared and able to excel. Each student did an amazing job during their interview and we cannot wait to see them put this skill to use soon.
Transitions has also been lucky to have some wonderful guest speakers join us for our workshops. So far two groups from MAPFRE Insurance have joined the team to give insight into what they do. Current BBMARI Job Participants also hosted a career panel to share their experience in the workforce and what it's like to work alongside a job coach. The BBMARI Jobs Team also hosted a workshop to inform our Transition students on how to get started with the Best Buddies Jobs Program, something we hope many of them will do after graduating!
In the coming weeks, Transitions has many more exciting speakers coming to join their students and ensure that they are more prepared than ever to join the workforce!
If you have any questions about how to get involved in Best Buddies please email Massachusetts@bestbuddies.org.