Best Buddies Cruisin' to Inclusion FriendShip Ball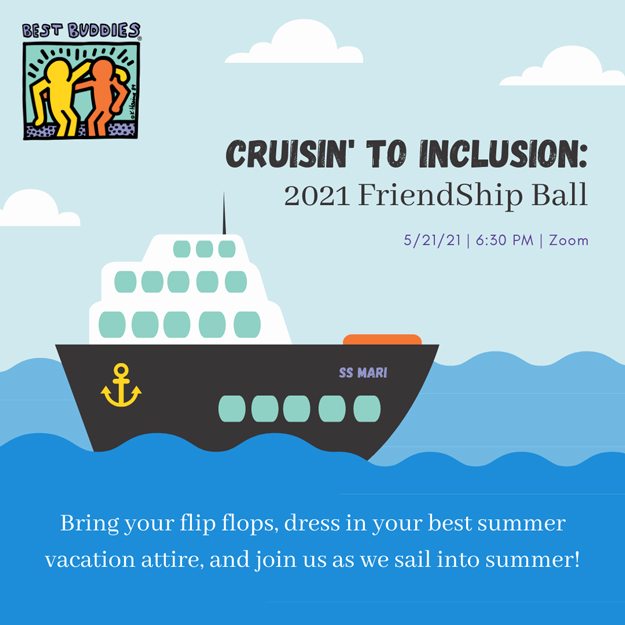 Friday, May 21st
6:30-8:30pm
Zoom
RSVP NOW
Open to Best Buddies participants with an approved BBO membership application.
Ahoy friend! We are thrilled to invite you to the virtual Best Buddies Cruisin' to Inclusion FriendShip Ball! On Friday, May 21 at 6:30 pm, DJ Scotty will become Cruise Director and kick off an evening of music and dancing for all high school and college Best Buddies in Massachusetts and Rhode Island!
This virtual event will take place on Zoom, so wear your flower leis, pineapple-print shirts, and sunglasses for the evening! Change your Zoom background to an ocean or beach image, and set sail with us to kick off a summer full of friendship and inclusion.
Everyone who RSVPs will receive the event link by email on the morning of May 21st in order to keep things as secure as possible. Should you have any questions, please contact BBMARI@bestbuddies.org.
We hope to sea you there!