An Evening of Opportunity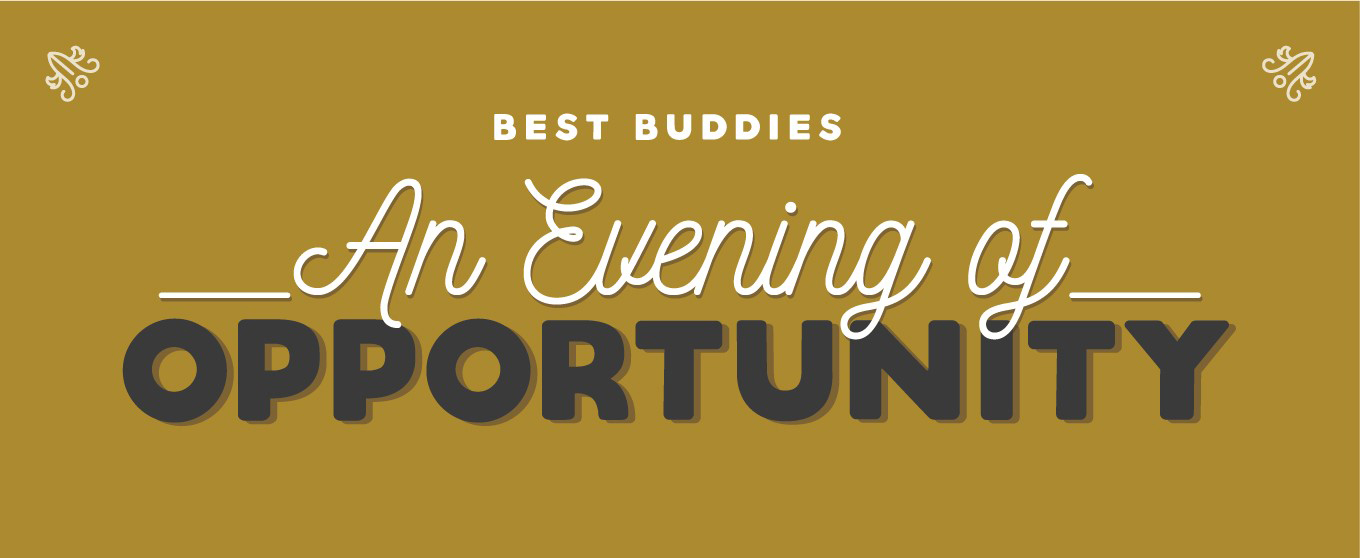 Thursday, December 3rd
6:45 pm ET on Facebook
Or Text EOO to 76278 to register via your phone
An Evening of Opportunity is an annual celebration to highlight the growth and successes of Best Buddies' participants throughout Massachusetts and Rhode Island. This year presented many unexpected challenges to us all, not least of which was an incredibly uncertain employment landscape.
Join us as we recognize the perseverance of Best Buddies Jobs participants and the commitment of our employer partners during this unprecedented year that we have all experienced. We hope that you will join supporters, partners, business leaders, and Best Buddies participants in supporting our mission to empower the special abilities of people with intellectual and developmental disabilities.
All of the funds raised through this event will help grow the lives of people with IDD in Massachusetts and Rhode Island by forming meaningful friendships with their peers, securing successful jobs, living independently, improving public speaking, self-advocacy, and communication skills, and feeling fully included in society.
For more information on An Evening of Opportunity, you can reach out to mikesullivan@bestbuddies.org or RebekahMcPheeters@BestBuddies.org.