Central Iowa Friendology: The Science of Friendship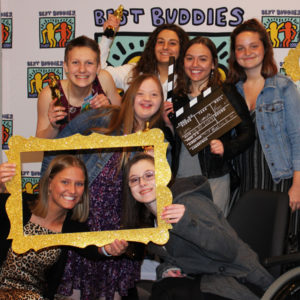 Saturday, March 7, 2020
7-9 PM
Science Center of Iowa & Blank IMAX Dome Theater
401 West Martin Luther King Junior Parkway
Des Moines, IA 50309
Join us for our annual Central Iowa Friendship Ball on March 7th! Enjoy food, fun and celebrate friendship as we dance the night away at the Science Center of Iowa!
The event runs from 7-9 PM and will include snacks, refreshments, and music. So put on your best dancing shoes (semi-formal attire suggested) and grab all your Best Buddies and head for downtown Des Moines for a night to remember.
RSVP NOW
Registration will close on March 2nd.