Staying Connected Virtually
The past few months have brought some changes as we have adjusted to virtual meetings and activities, online communications, and remote engagement. But, as we like to say, "Inclusion isn't cancelled – it's evolving." Here are some of the ways Best Buddies has been staying connected and keeping friendships and inclusion strong all over Indiana!
In April, we started hosting virtual ambassador trainings, empowering ambassadors to share their stories and use their voices within their online spheres. Below is a photo from four smiling brand new ambassadors on their last day of training!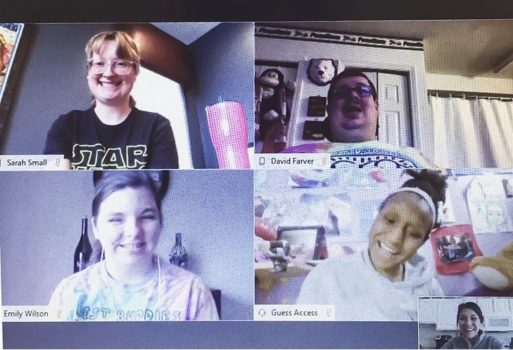 Each week we have also hosted virtual activity opportunities, from movie nights to lunch hang outs, to scavenger hunts and more! These fun activities have given Best Buddies participants an opportunity to connect and build friendships with members from other chapters. We will be continuing some of these virtual events throughout the summer, so make sure you check out the Best Buddies Indiana Facebook page for more info!
Our Citizens program has also continued to stay active and thriving! Over the past few months, Citizens applicants have been matched virtually via Zoom, and have been able to start hanging out and getting to know one another virtually. We know they are all excited to start meeting in person once it is safe to do so!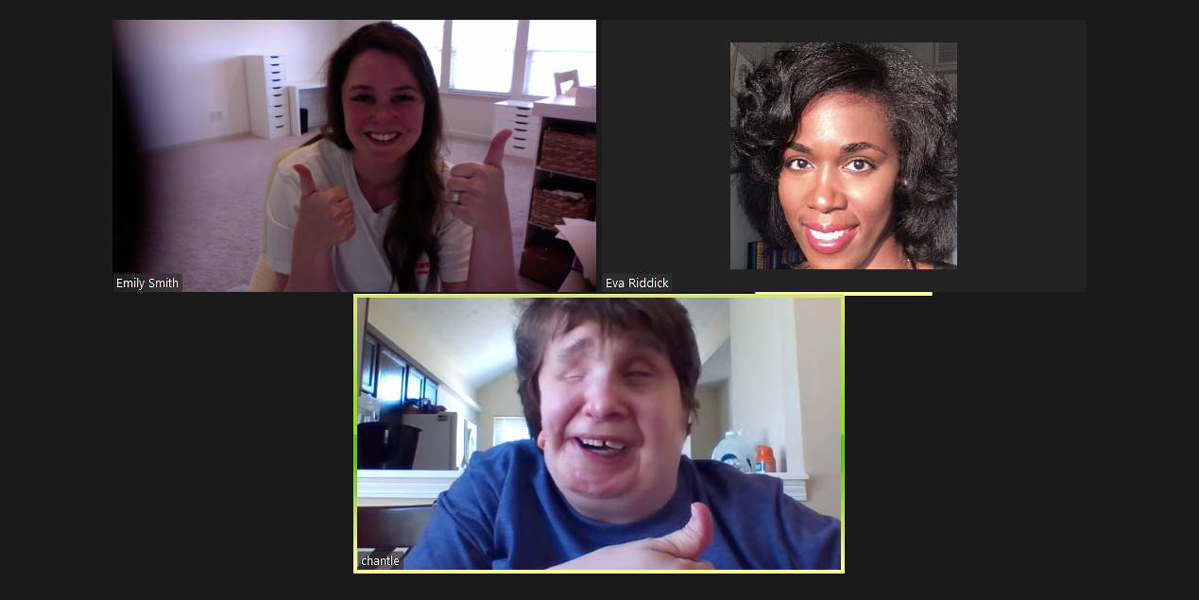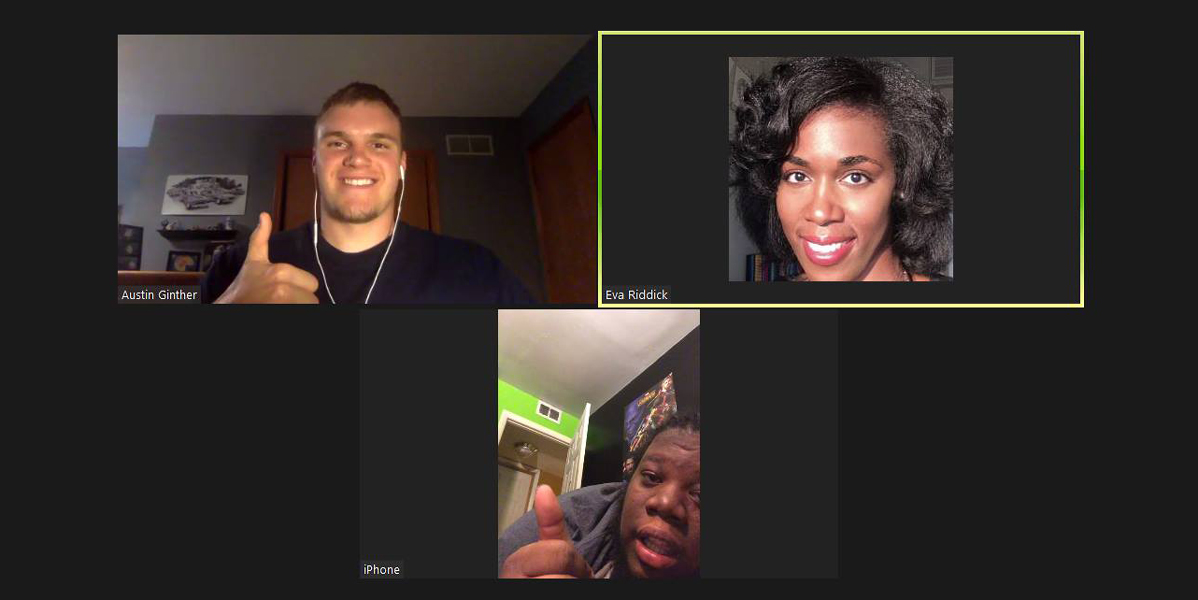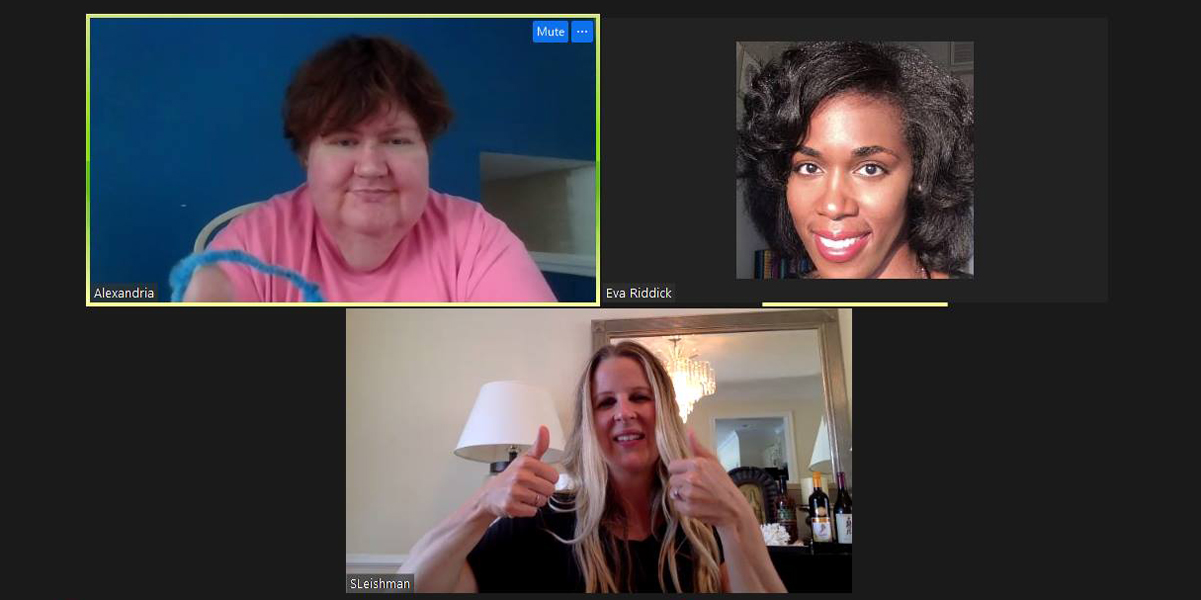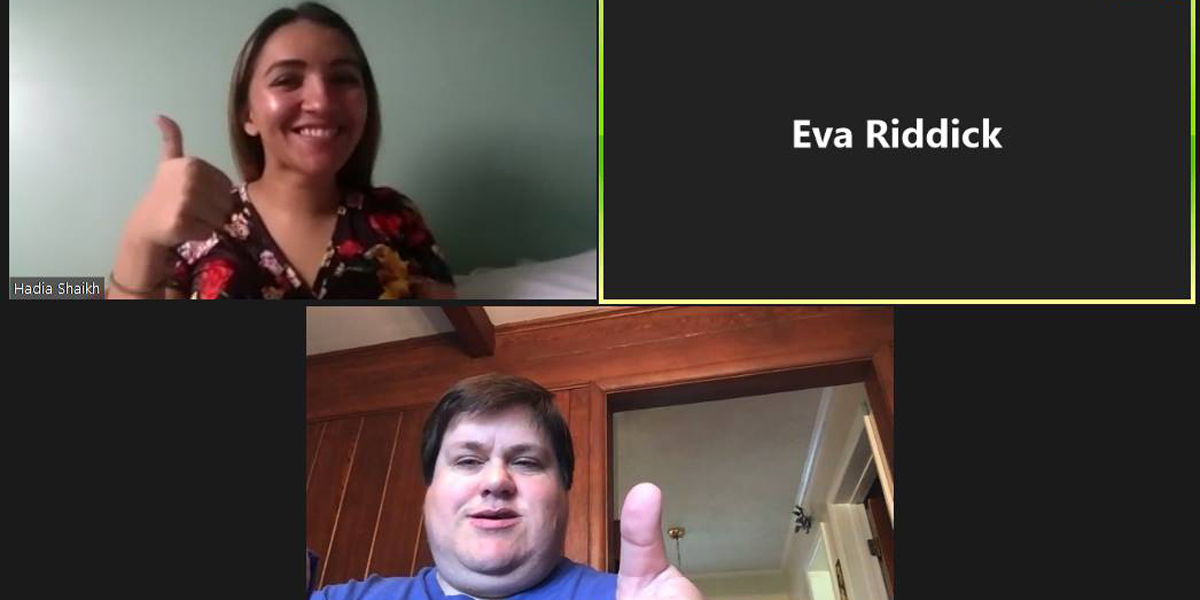 Finally, we have also gotten to see chapters and buddy pairs get creative and find ways to spend time together while social distancing. See below for some highlights!