Best Buddies in Indiana: February 2020 Recap
The spring semester has brought a lot of events and excitement to Best Buddies in Indiana. Since that start of the new decade, we have celebrated friendship at our annual Friendship Ball, with the Pacers, and at the Statehouse! We also started out our walk season strong here in Indianapolis with our Indy Walk Kick-off. Continue reading below for more details and images from this awesome spring events.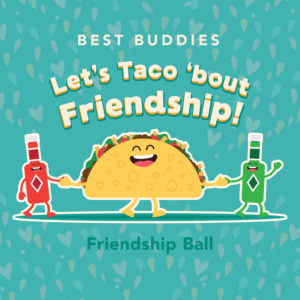 Friendship Ball 2020: Taco 'bout Friendship
This year's Friendship Ball theme was Taco 'bout Friendship. Over 200 of our participants danced the night away at Mooresville High School. Students were also able to play corn hole, board games, watch a movie, and take photos at our fiesta themed photo booth! Thank you to our amazing volunteers who helped set up and run the food area. We would also like to thank Cathedral High School and Bishop Chatard High School for securing food donations for the evening.
Check out our recap video of the night here!
A Night out with the Pacers
At the beginning of February we had our annual Pacers Night out with Best Buddies! This is a popular event every year. This year our Best Buddies participants were able to meet and hear a player talk after the game. Thank you, Pacers, for this wonderful experience!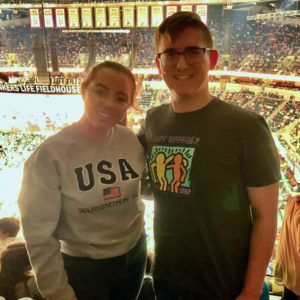 Friendship Walk Kick-Off
On Saturday, February 8, 50 student leaders from around Indianapolis came to North Central High School for the 2020 Friendship Walk Kick-off! These students spent the morning learning from their peers about fundraising, promotion, and recruitment best practices. Thank you to our guest speakers, Mary Delaney, Jacob Roberts, and Katie Cuculick for sharing their knowledge, enthusiasm, and love for Best Buddies with the group! We would also like to thank Rise 'n Roll Bakery and Einstein Bros. Bagels for providing breakfast for this event.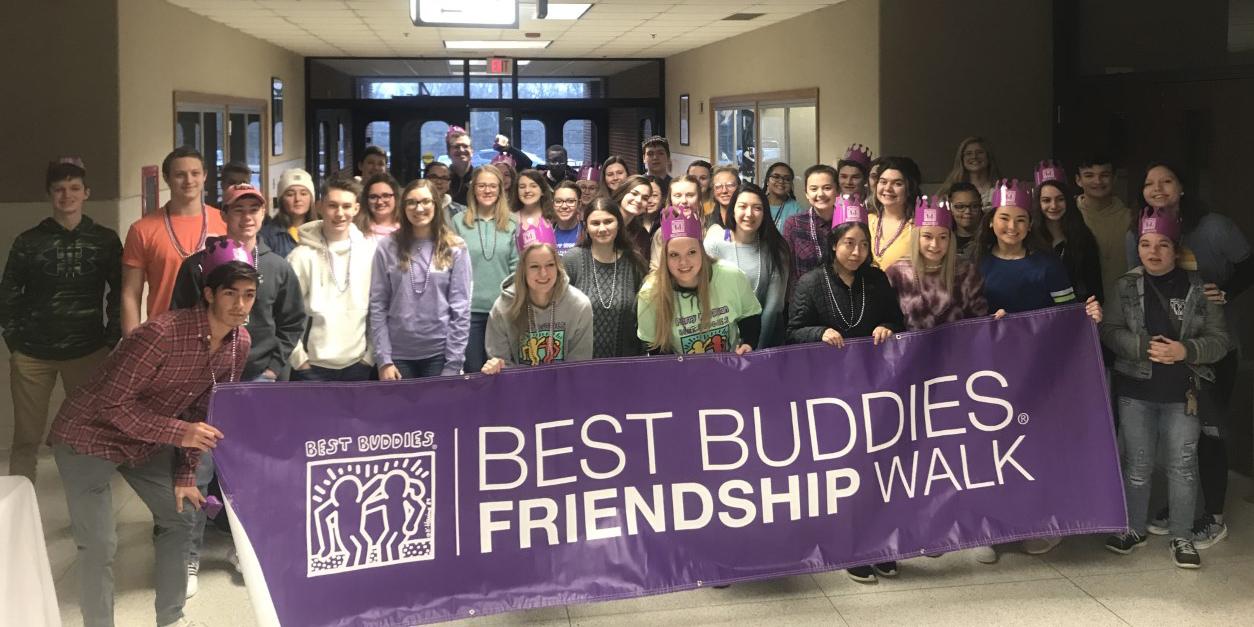 Page Day
On Tuesday, February 11, fifteen students from Cathedral High School, Jay County High School, Mount Vernon High School, New Palestine High School, St Joseph High School, South Adams High School, and Warren Central High School attended Page Day at the Indiana Statehouse. The students learned about Indiana history, toured the statehouse, met their senator, and were able to make, debate, and vote on a mock bill in the Senate Chambers. Best Buddies in Indiana was recognized during the senate session that day by Senator Ron Alting. Overall, it was a great day and our students had a blast representing Best Buddies!