Meet Topher Zheng – Best Buddies Jobs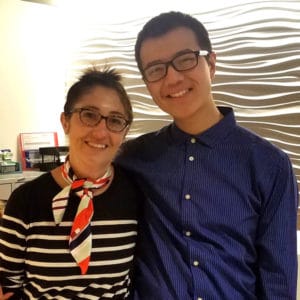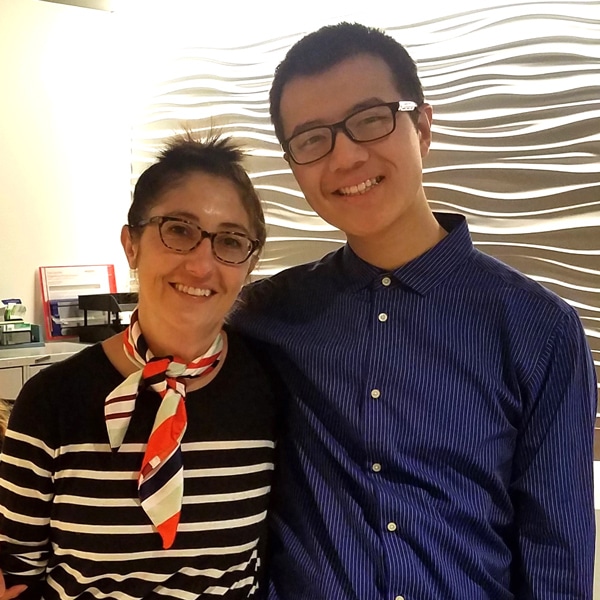 Integrated Employment
Topher Zheng has been a member of Best Buddies since he was in high school. He attended our Best Buddies Leadership Conference twice; first as chapter president, and last year as a member of the Jobs track. He eats, sleeps and breathes Best Buddies.
After high school, Topher desperately wanted a job. He worked tirelessly to find employment but felt discouraged when he did not hear back from employers. Thankfully, Topher's transition teacher referred him to the Best Buddies Jobs program in Chicago. Immediately after being accepted into the program, Topher embraced every opportunity to work on his resume and interview skills and filled out job applications with his Employment Consultant. Topher attended several Ambassador Trainings to perfect his elevator pitch, learn how to advocate for himself and practice networking.
After several months of hard work and dedication, Topher gained employment as a Law Clerk at Bielinska Law LLC in the city. Since he started working, Topher feels a great sense of independence. "My life has improved to excellent and awesome since I got a job. I work with someone who needs help with computers and I love what I do. I am able to save money to pay my bills and spend on my social life." Initially, Topher's boss hired him for a 10 hour per week position, but shortly after Topher started, she realized his potential was unlimited. She extended his hours from 10 hours to 22 hours a week in less than a month. Topher loves learning new skills, helping his boss stay organized, and working with computers to improve the technology systems in the office. His goal is to eventually work part-time so he can save enough money to move into his own apartment, travel around the world, and pay all of his own bills. When asked about his favorite part of the job, Topher replied: "I am really enjoying learning about the legal system, more than I expected."
Topher is a prime example of a successful Best Buddies Jobs participant and we are so excited to see what his future holds.