University of Hawaii at Manoa College Matching Party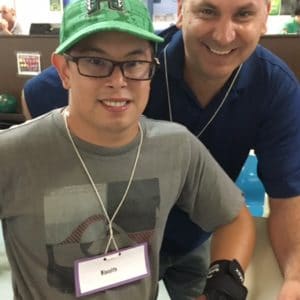 College students gathered at local Bowling Alley to create one-to-one friendship buddy matches with host site participants from Self Advocacy Advisory Council (SAAC). The event was a true success as participants are not only committed to the mission but are spreading awareness in their communities for inclusion and acceptance.
Featured to the right is one of our college buddy pairs Kaili and Kimball. Adventures to come with all our college buddy pairs!