Day at the Capital Event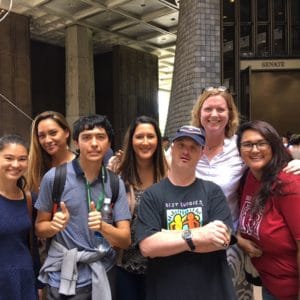 Agencies statewide were represented at the Honolulu State Capital Building on March 11, 2017, to advocate on behalf of Disabilities Awareness Month. The event generated over 500 participants to meet fellow State Representatives and Senators. Best Buddies Hawaii showcased Ambassadors from both Oahu and Maui at the event.
It was a moment to celebrate recognition for people with disabilities on a state level that could help open up more access for equal opportunities of employment and resources. Keep up the great work Ambassadors!