PDQ and Best Buddies
PDQ is a proud employer of people with intellectual and developmental disabilities (IDD)! Meet five all-star team members PDQ hired through the Best Buddies Jobs program.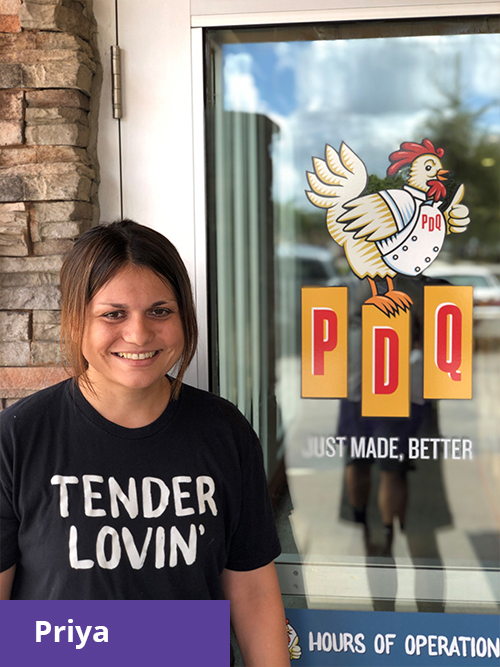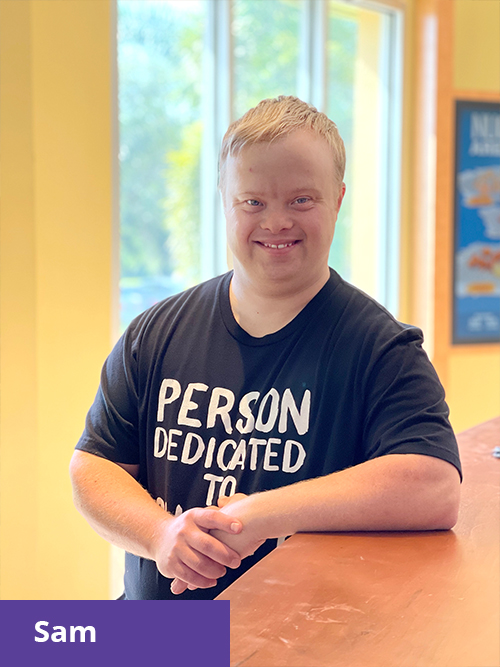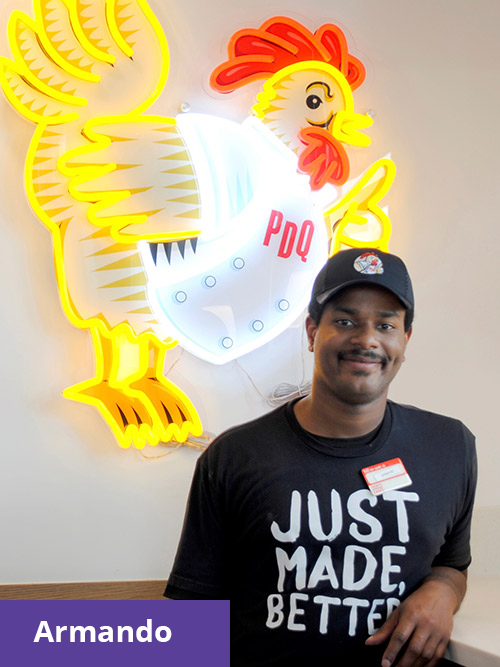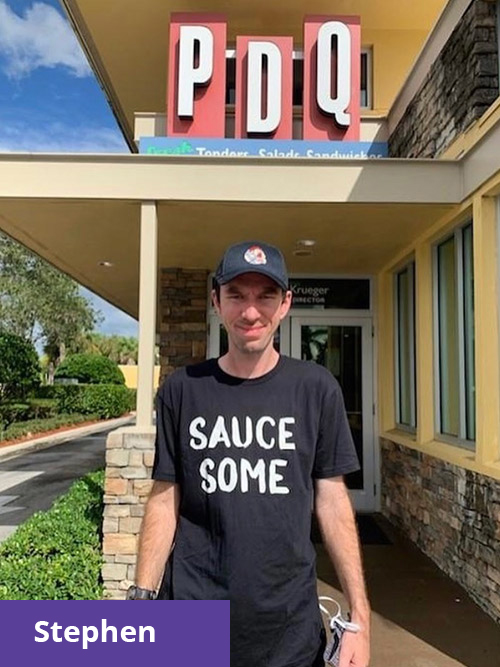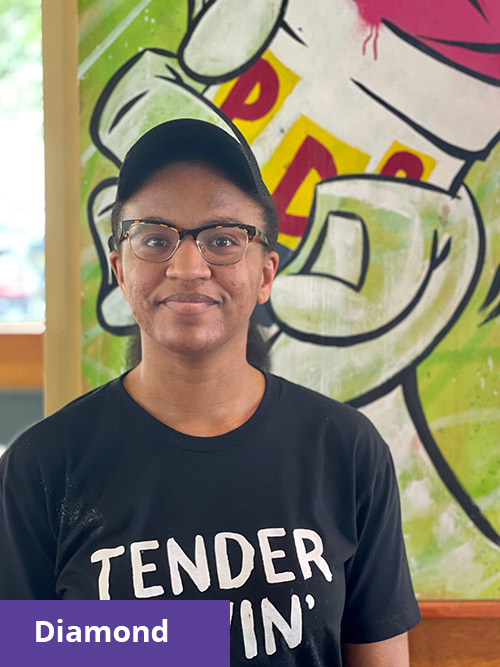 This August*, PDQ is taking their support of Best Buddies to the next level. Throughout the month, guests who visit any Florida PDQ location will have the opportunity to support Best Buddies' programs at check-out by rounding up their payment to the nearest dollar amount or making a donation. The campaign highlights the recent launch of a program where PDQ has committed to hire participants from the Best Buddies Jobs program at each of its locations across the state.
PLUS, as the official chicken tender of the Tampa Bay Buccaneers, PDQ has teamed up with Best Buddies to offer a discount on the new Best Buddies Specialty License Plate** featuring Tom Brady! Pre-order your plate here and enter code PDQ at checkout to receive $12 off your initial purchase voucher.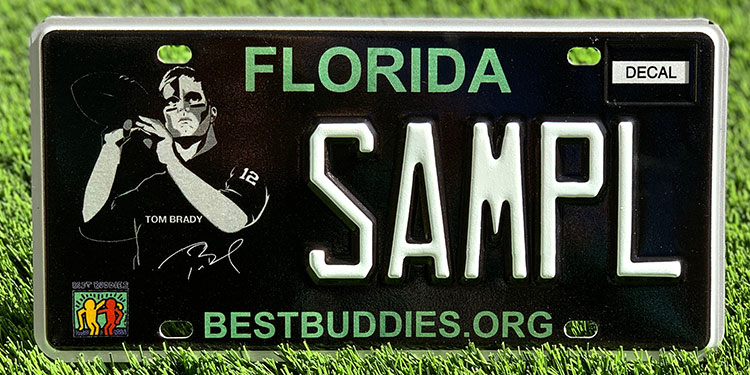 Best Buddies Specialty License Plate featuring Tom Brady, with proceeds benefitting Best Buddies.
Now available to pre-order for vehicles registered in Florida.
*Round up campaign available in store from August 3 – 31 2021.
**This plate is only available for vehicles registered in Florida.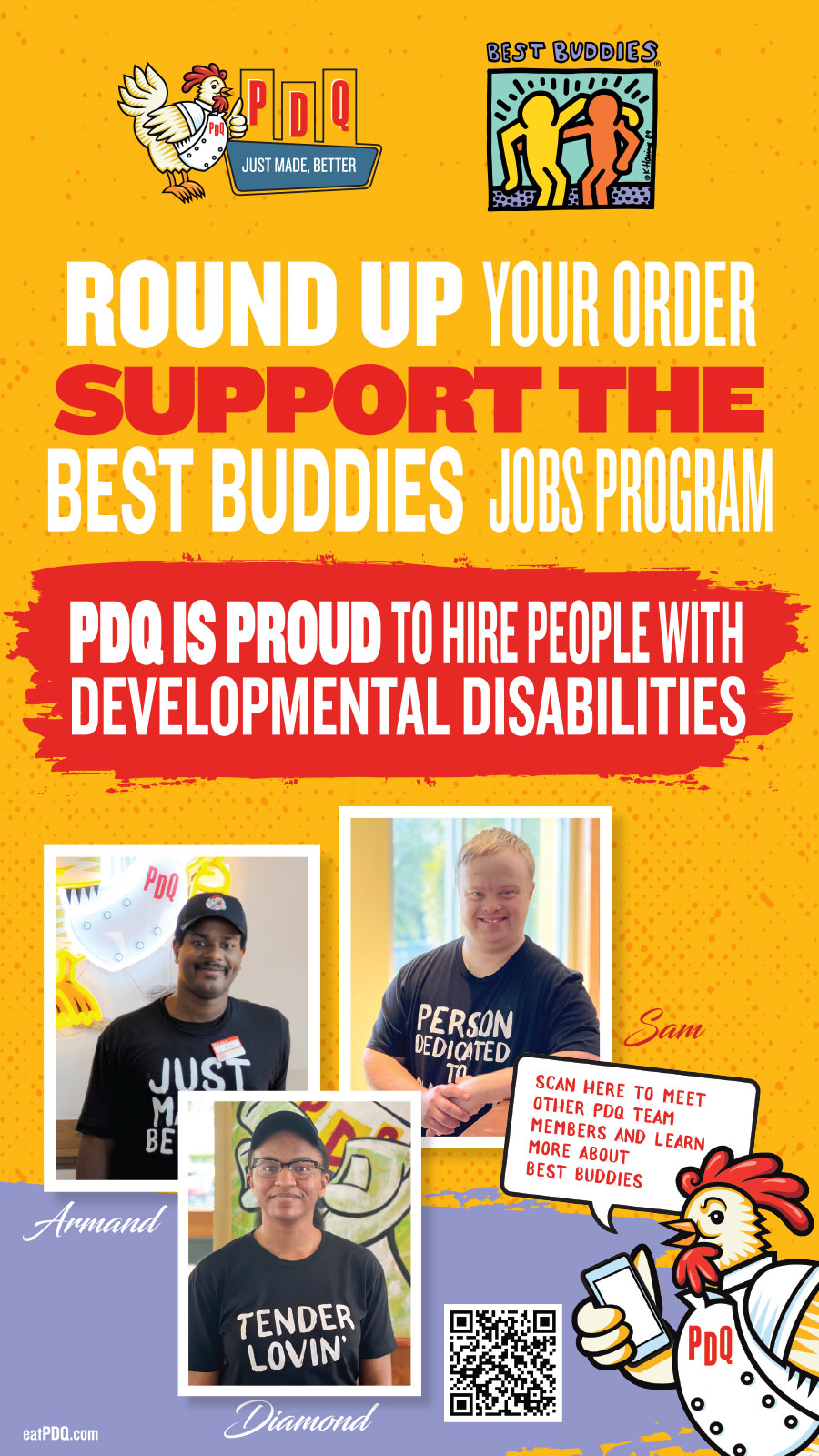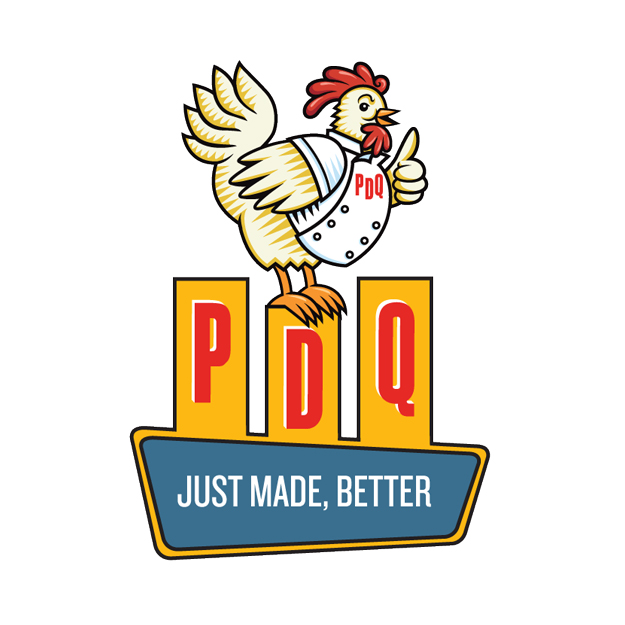 About PDQ
Founded in 2011, award-winning PDQ – short for "People Dedicated to Quality" – offers chef-driven recipes and mindful ingredients typically found in a fine casual restaurant with the value, speed, and convenience of the fast food and fast-casual segment. Outback Steakhouse co-founder Bob Basham and MVP Holdings CEO Nick Reader are the two principal owners of PDQ. Beloved throughout the Southeast for its famous hand-breaded chicken tenders and signature sauces, PDQ also crafts delicious sandwiches, salads, and hand-spun milkshakes fresh in-store, every day.
PDQ is committed to creating deep roots in its local communities and has given millions in dollars and in-kind donations to charities, schools, and organizations since its inception. On October 30, 2011, the original PDQ restaurant opened its doors in Tampa (FL) and the concept now has 58 locations in Florida, New Jersey, New York, North Carolina, and South Carolina.
For more information, visit eatPDQ.com.