Best Buddies Mascot – "Otis"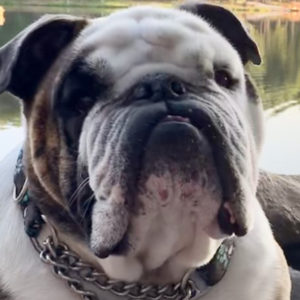 February 2021
Hello everyone, it's Otis here. I hope everyone had a great January as it was pretty uneventful for me. I had a great News Years! I continue my new year's resolution to sleep at least 10 hours a day. I'm also so excited to see the first-ever, nationwide Friendship Walk this spring and cannot wait for the statewide Delaware Friendship Walk on May 23, 2021.
I love myself some walking, so I will be dedicating all my walks these next few months to the Best Buddies in Delaware Friendship Walk. I hope everyone has a great time and stays safe. I will see you all next month.
In friendship,
The Bulldog Otis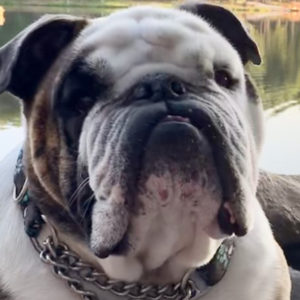 October 2020
Hello, I am Otis, Delaware's Best Buddies "Champion of the Year" mascot! I am a three-year-old English Bulldog and I love being part of the Best Buddies organization. I hope you will join me in supporting my human, Reagan Ciabattoni, as she campaigns for "Champion of the Year".  I love how excited she gets about Best Buddies and I hope we can all support her as she raises funds to help individuals with special needs. I look forward to being her sidekick as we raise money over the next three months for Best Buddies Delaware. Check back with me as I blog about our progress.
In Friendship,
Otis