Best Buddies Mascot – "Otis"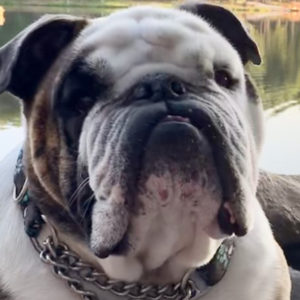 April 2021
Hey Everyone, Otis here!
I hope everyone has enjoyed this very nice weather we have been having; I have been laying outside working on my tan. I have also been counting down the days until our Friendship Walk concluding on May 23rd. It is coming up quickly, so keep raising money and encouraging everyone to participate in this fun and amazing event.
I hope everyone has a great month and keep raising those $$ to support inclusion and friendship.
O-dog out 😊!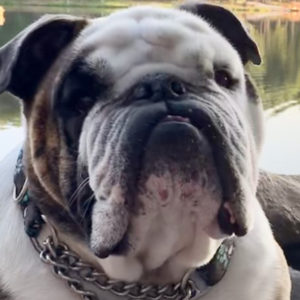 March 2021
Hey everyone, it's Otis.  I hope everyone is continuing to mark their calendars for the virtual Friendship Walk on May 23rd.  This is one of my favorite walks as it supports all our special Friendships and Inclusion in Delaware for Best Buddies.  So, get your walking shoes ready and join me as I love to walk for Inclusion.  See you next month and don't forget to register for the Friendship Walk.
Love,
The Bulldog Otis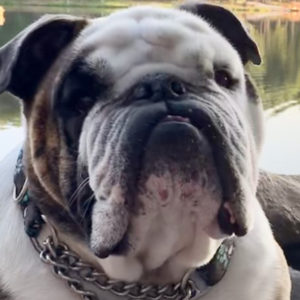 February 2021
Hello everyone, it's Otis here. I hope everyone had a great January as it was pretty uneventful for me. I had a great News Years! I continue my new year's resolution to sleep at least 10 hours a day. I'm also so excited to see the first-ever, nationwide Friendship Walk this spring and cannot wait for the statewide Delaware Friendship Walk on May 23, 2021.
I love myself some walking, so I will be dedicating all my walks these next few months to the Best Buddies in Delaware Friendship Walk. I hope everyone has a great time and stays safe. I will see you all next month.
In friendship,
The Bulldog Otis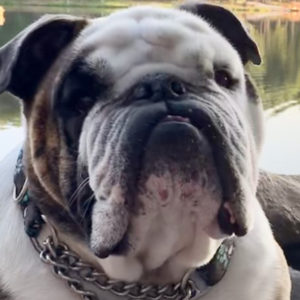 December 2020
Hey everyone, Otis here again. I hope everyone is staying safe and healthy as I've been catching up on my naps. I hope everyone enjoyed my presence at the Best Buddies Champion of the Year Gala a few weeks ago. Thank you to everyone who helped Reagan raise money for such a great organization. I was happy she did so well as I was trying to smile on camera. There are going to be a lot of fun events for Best Buddies in the upcoming month so stay up to date with me and remember to stay cozy and safe.
With love,
Otis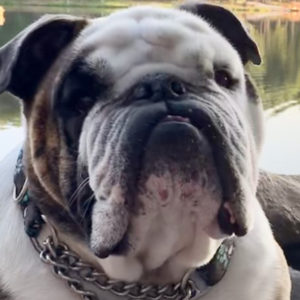 October 2020
Hello, I am Otis, Delaware's Best Buddies "Champion of the Year" mascot! I am a three-year-old English Bulldog and I love being part of the Best Buddies organization. I hope you will join me in supporting my human, Reagan Ciabattoni, as she campaigns for "Champion of the Year".  I love how excited she gets about Best Buddies and I hope we can all support her as she raises funds to help individuals with special needs. I look forward to being her sidekick as we raise money over the next three months for Best Buddies Delaware. Check back with me as I blog about our progress.
In Friendship,
Otis