Meet Val & Ikea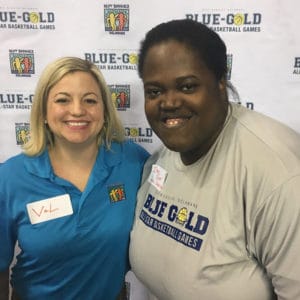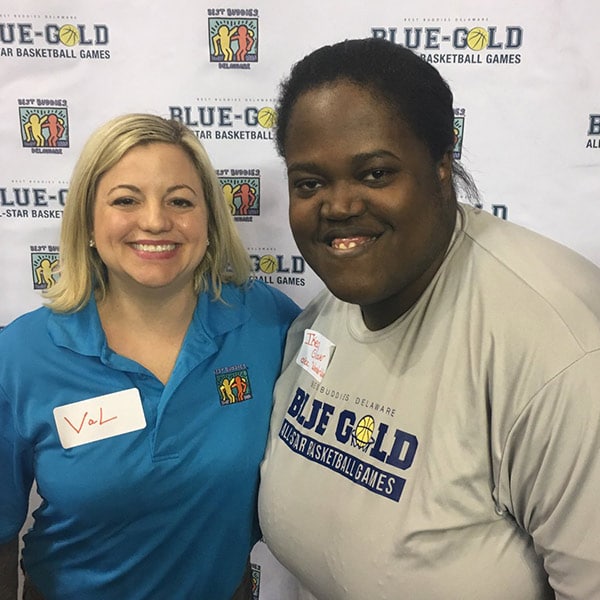 One-to-One Friendship
Val was introduced to Best Buddies as a high school special education teacher. She was asked to serve as the advisor for a new high school chapter and while not knowing exactly what she was in for, she was quick to say yes! She recognized the need to create opportunities for her students outside of the classroom. The special education students were excluded socially and had a hard time making social connections on their own.
Ikea did not have a Best Buddies program in her school and because her program was completely isolated within the school building, she had no chance to interact with her typical peers. She was almost exclusively with other students with disabilities.
These personal experiences led both Ikea and Val to our Citizens Program and they were matched in 2013. Since that time, Ikea has become a Buddy Ambassador and attended the Leadership Conference several years ago. She was invited to join the Advisory Board to ensure that the board had the perspective of a participant. Val, in addition to being a Special Education Advisor, is also a member of the Advisory Board, serving as an expert in the area of education/special education. They both serve on event committees including the Friendship Walk and Blue-Gold All-Star Basketball. For Val,
Being matched in the Citizens Program has been life-changing.
and for Ikea, equally "affirming".
They agree that it is mutually beneficial, not just a program for people with intellectual and developmental disabilities but a program that has a positive impact on both members of the relationship.
"I've watched Ikea blossom after having to wait almost four years to be matched. Ikea is an accomplished public speaker; she performs the National Anthem at various events for Best Buddies in Delaware and other organizations; and is a valued member of our advisory board."
Val is thrilled to be a small part of Ikea's life and they look forward to being matched for a very long time.
Val describes Ikea as – quick to laughter with an infectious laugh, ebullient and enthusiastic personality and her spirit draws people in.
"Val is a great friend. She is funny and always supportive." says Ikea. "We love to attend festivals that have music and since we're there, we always eat and shop!"