Meet MaryAnn and Jennifer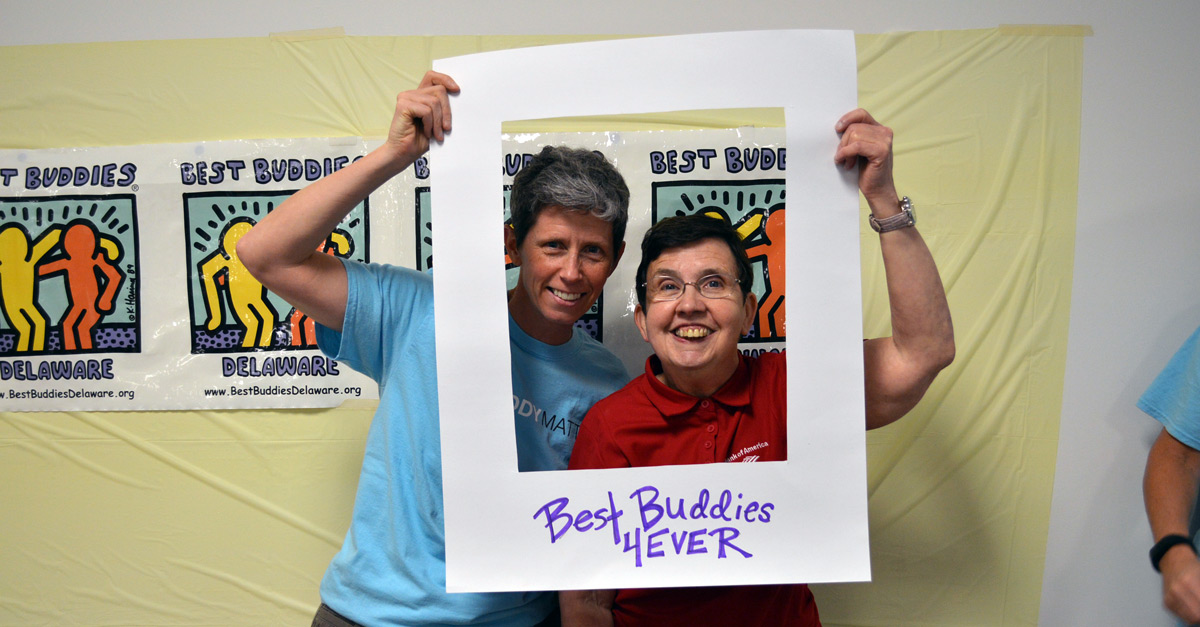 MaryAnn Bickling and Jennifer Plasket have been involved in the Best Buddies program since February of 2011 and have been matched for TEN years!!! MaryAnn and Jenn hit it off right away and began talking over the phone and taking part in the buddy group lunches. They both really enjoy Best Buddies, especially spending time with all of the friends that they have made from being a part of this wonderful program. A few of the events that they really look forward to every year are the Fall Festival at the Field of Dreams and the holiday lunch at the Christiana Mall. Of course, their favorite pastime might be giving back to the community by participating in the coupon clipping for military families.
MaryAnn had the opportunity to retire in the summer of 2018 and has been thoroughly enjoying the retired life. Even though she is no longer working at the same company as Jenn, they have both made it a point to stay in touch with each other in various ways. One of MaryAnn and Jenn's favorite things to do together has been going out for lunch.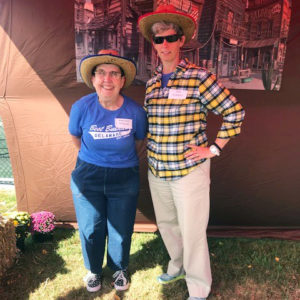 Their favorite lunches have been the Best Buddy group lunches, as well as, going to the Wilmington Trust Café and Panera Bread. Due to the pandemic, it's been challenging to get together for these lunches, however, they found a way to social distance and get to enjoy lunch still! These restrictions have been a blessing in disguise and have fostered more frequent phone conversations, zoom calls, and more in-person, socially distanced meetings.
To help MaryAnn out during these trying times, Jenn has offered to go food shopping for MaryAnn as she has not been able to get out as much. This has helped MaryAnn out tremendously and she appreciates it very much. Jenn has been a true blessing in MaryAnn's life!
MaryAnn and Jenn both enjoy the time they spend together even if looks a little different today than it has in the past. The Best Buddies program has brought joy and many friendships into both of their lives and they are very grateful that this opportunity arose 10 years ago!