Meet Krista & Debbie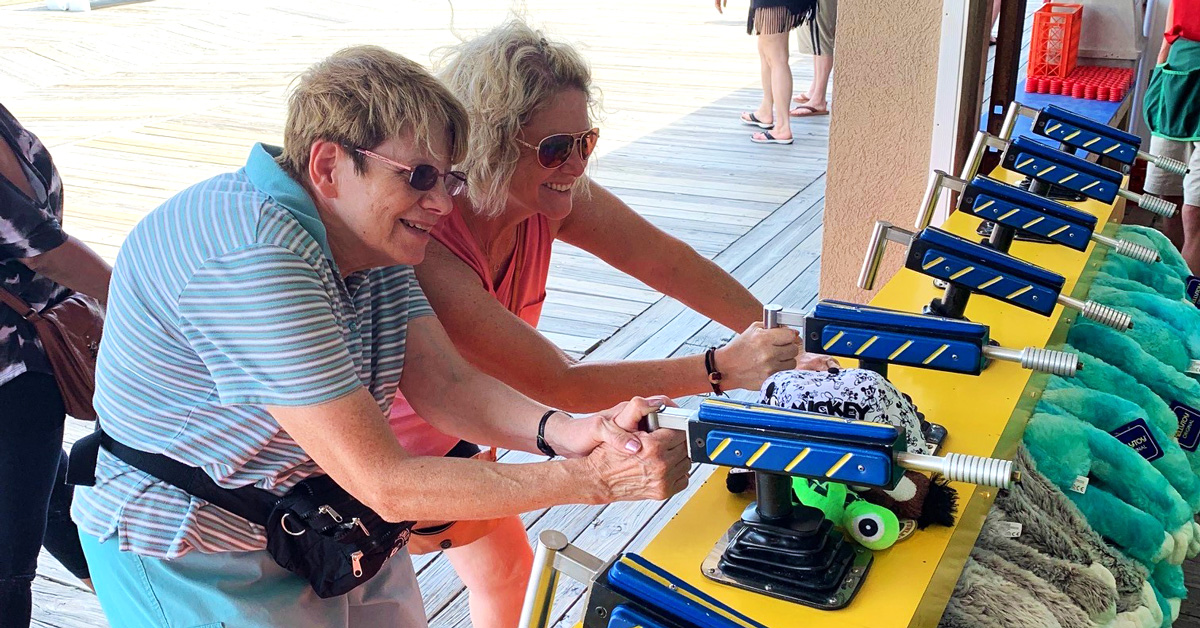 Krista Scott and Debbie Kohler are extremely grateful to be part of the Best Buddies program and have been matched since 2010. They are celebrating their 11 year anniversary on June 22nd and have built such a strong friendship through the years. When Krista first met Debbie, they quickly realized they had so much in common. They both are very close to their families, they enjoy going to the beach, going shopping, visiting Florida, and going out to eat. The two both love sending cards to each other, and other people to brighten their days and are always thinking of others and doing random acts of kindness. Krista and Debbie joke all the time that they could open up their own card shop with as many cards as they buy!
At the beginning of their friendship, Debbie didn't seem to have a lot of self-confidence, however, every time Krista would offer Debbie advice or give her guidance, Debbie was open to the feedback and actually embraced it. Debbie's manager at work reached out to Krista to let her know how much of a difference he had seen in Debbie – so much that she even won an award for Employee of the Quarter! Debbie's self-confidence continued to get stronger and in 2018, Debbie was chosen to sing the National Anthem at the Best Buddies Friendship Walk – what a way to overcome her fears! Krista is so proud of the strong, smart, and confident person that Debbie has turned into!
Krista and Debbie have truly become the best of friends over the years. The two attend all the buddy events together and some of their favorite events are the Buddy Ball, the annual Fallfest, the holiday outing at the mall, group happy hours, bowling, and visiting Longwood Gardens. Debbie and her mom have both become a part of Krista's family and love attending Krista's family barbeques and get-togethers as they always have a great time. Spending time together is really what this program is all about – learning and growing with each other and that's exactly what Krista and Debbie do – they truly enjoy each other's company.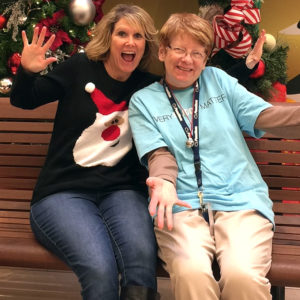 "I cannot imagine my life without Debbie in it. She has become a huge part of my family and has brought so much joy into my life – it's made me realize what truly is important in this world." – Krista Scott