Meet Margo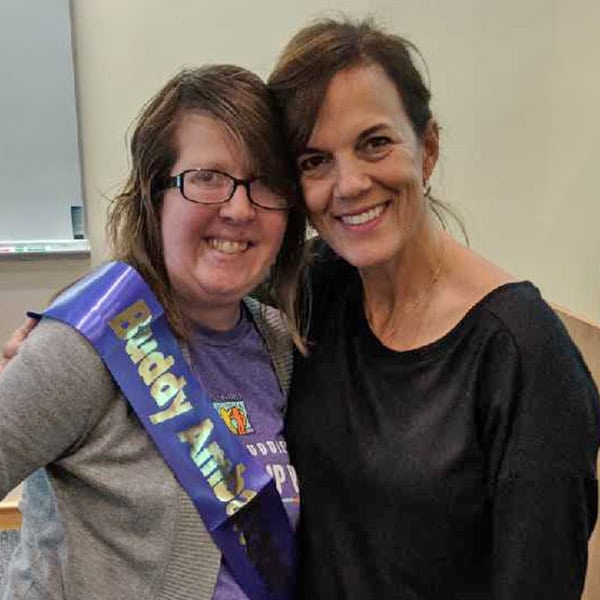 Leadership Development
My name is Margo Meley and I am a Best Buddies Ambassador in the state of Connecticut. My journey with Best Buddies began when I joined the Eastern Connecticut State University chapter in the fall of 2015 through the help of some close friends who were already involved.
I joined the chapter because I had a difficult time growing up in school and I really needed someone in my corner. Being in the chapter really changed my life because I made great friends and had the opportunity to take on leadership roles, including becoming an Ambassador.
As an Ambassador, I am able to be a voice for someone who hasn't been able to share their own story. Similar to one of my favorite bumper stickers that reads "Speak Up and Reach Out," I hope that when other people hear me, they gain the courage to speak up for themselves. If there is someone sitting alone at an event, I want to be the first face they see to invite them to hang out or just to sit and talk because you never know what someone else is going through courage to stick up for myself. Now if I see someone being mean to another person, I am not afraid to let them know bullying isn't okay, and hopefully that builds courage in the person who was being bullied.
I love Best Buddies because it has given me new friends and confidence to speak up and be a strong advocate not just for myself, but for others as well.