Sacramento Walker of the Week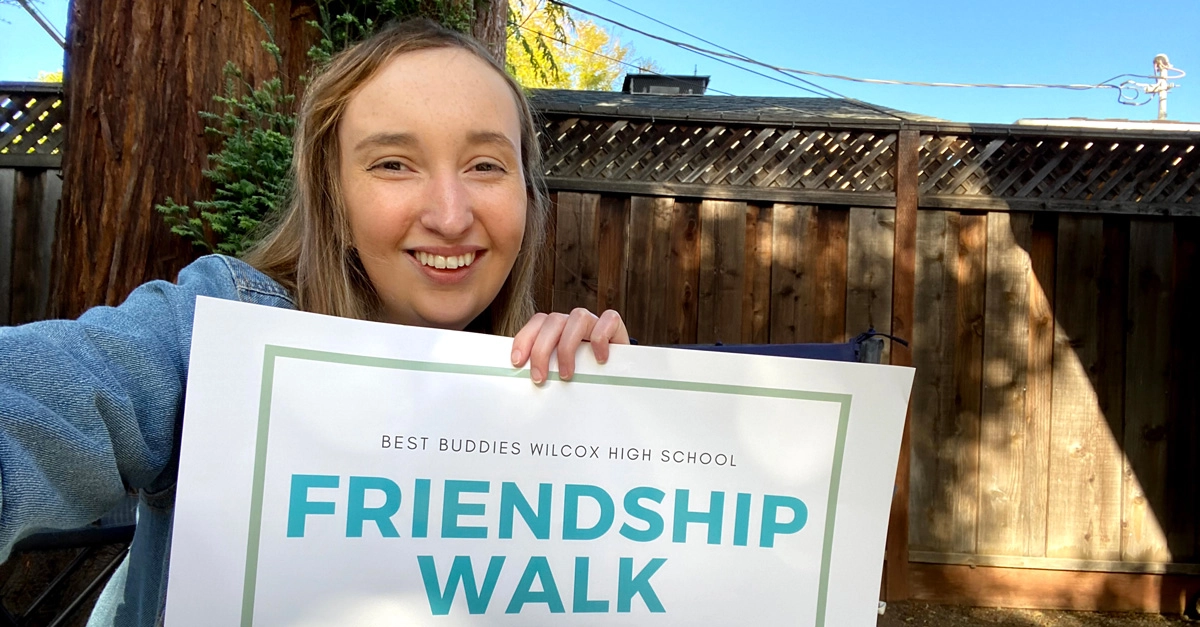 We are excited to name Caroline as our first Walker of Week!
Caroline has been involved in the Best Buddies Friendship Program for five years. This year, she is co-chairing the Friendship Walk in Sacramento, and it's also her first year on the Sacramento Advisory Board. And on top of all of that, she is currently the top fundraiser in Sacramento, with over $1000 raised!
Why is Best Buddies important to you? 
"Friendship is something that is natural to all of us. When we're isolated from our peers, it can have a detrimental effect on our mental and physical health. I think everybody deserves a friend. Not only that, everybody deserves to have their intrinsic worth recognized. Best Buddies does that by helping friendships grow, recognizing leaders, and giving people with IDD opportunities for integrated housing and employment."
How do you approach fundraising? Do you have any tips for other fundraisers?
"I've been really lucky with fundraising because my family have all pitched in and supported me, so I want to thank them for that. In terms of fundraising tips, I think the most important thing is word of mouth. Talk about Best Buddies to whoever will listen. A couple years ago, I got a very generous donation from my dentist because I was chatting with his secretary and mentioned the Friendship Walk to her. She was so supportive of our mission that she urged him to give their annual charity donation to us. So you never know who might be willing to help out."
You are a Best Buddies legend, Caroline!
SUPPORT CAROLINE