Remembering Maanav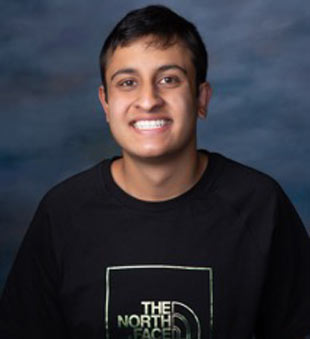 Honoring and Remembering Best Buddies Friendship participant, Maanav Kooner
One year ago, Best Buddies lost a bright and shining friend. On April 10, 2020, Maanav Kooner and his dad, Rajnish, passed away in a tragic car accident. He is survived by his mom, Banita, his sister, Mia who was also involved in the crash, and lots of family who miss him profoundly.
As a buddy of the Best Buddies Friendship chapter at Torrey Pines High School, he is also missed by those who got to know him through the program.
"Maanav was a happy, warm, and caring person. I was fortunate to have him as my friend. I miss him dearly. My sincerest sympathies to his family for their great loss," said his peer buddy, Jenny.
Maanav can be described by others as humble, loving, caring, smart, and empathetic. He loved pizza, video games, his dogs, and his family.
"He could light up a room with his smile. He had so much to say behind the smile and when someone asked him and had the patience to allow him some processing time, he would say something amazing and profound and most likely make you smile right back and even laugh at his humor," said his mom, Banita.
As a way to continue to honor and remember him, Maanav's mother requested his family and friends donate to their favorite organization, Best Buddies. His family and friends have since raised over $35,000 towards Best Buddies in San Diego.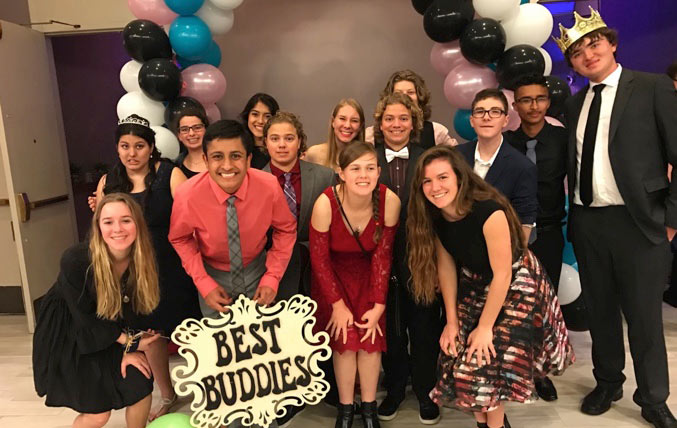 Best Buddies programs currently exist in 21 schools across San Diego counties, and the funds raised will enable 5 chapters to launch for the first time in the San Diego Union High School District (SDUSD) and Solana Beach School District (SBSD).
Also in Maanav's honor is the Maanav Kooner Pre-Employment Transition (Pre-ETs) Workshop.
This program will be the first of its kind in California and combines classroom-based employment training workshops, experiential learning opportunities, and corporate mentorship to help students with IDD, aged 14-21, identify and develop their career ambitions as they prepare to enter the workforce.
Banita shares "I hope to use his funds to help further our kids' futures for themselves as much as for the world. Maanav so loved all the events and dances and people in Best Buddies, and many other programs through Torrey Pines High School, which is why I want to use the funds to help what he loved so dearly… High School, his teachers, his friends both in TAP class, as well as the general education. They all loved him so much. We miss you Maanav. We love you."
To make a donation in memory of Maanav, you can donate here. Please make note that your donation is in honor/support of Maanav Kooner.
To share memories, stories, or words with family and friends visit Maanav's Hummingbird Hood.