Best Buddies in California Newsletter: Nov 2022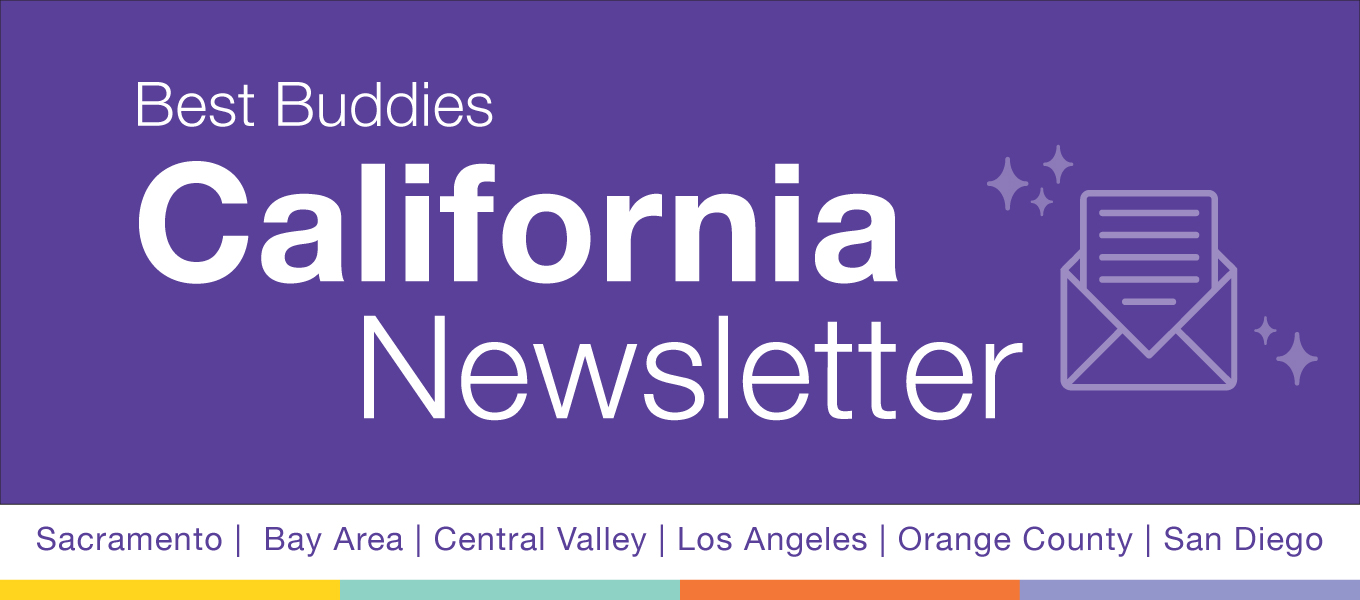 November 2022
Champion of the Year raised over $382,000 in California!
At the end of October and beginning of November, we hosted our annual Champion of the Year Galas in the Bay Area, Los Angeles, and San Diego. Champion of the Year is a fundraising and awareness-building competition between local inclusion leaders. The competitions began back in August and culminated with galas where the highest fundraiser was crowned the Grand Champion. We could not be more proud of our Champion of the Year Candidates, Mission Partners, and Campaign Managers for raising over $382,000 for Best Buddies California! The funds raised at each event will stay local and support the continued growth of our programs in that area. Thank you to everyone who contributed to the success of these events!
Bay Area Grand Champion: Kevin Lint – raised over $35,000
Campaign Manager: Aaron Silverman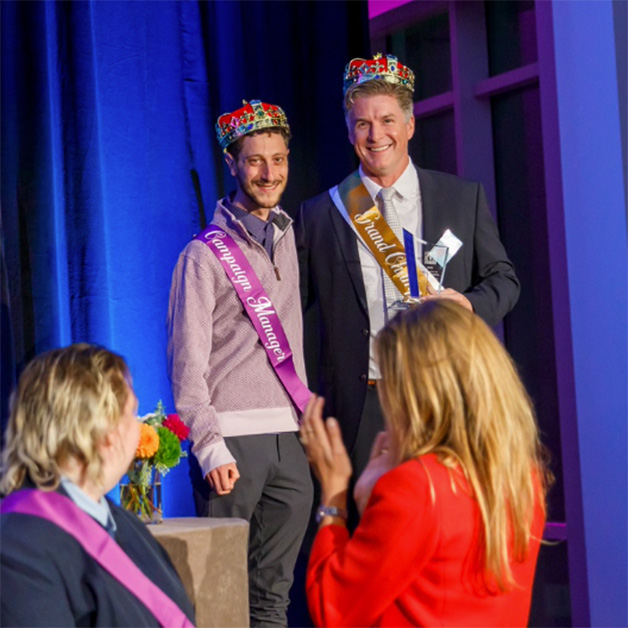 Los Angeles Grand Champion: Carlos Lopezleon – raised over $25,000
Mission Partners: Sha Price & Elisa Lopezleon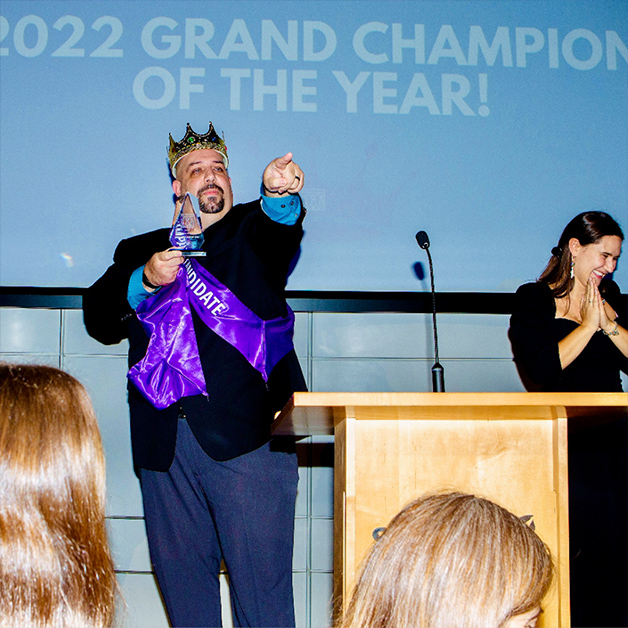 San Diego Grand Champion: AJ Arciniega – raised over $15,000
Mission Partners: Nick Imthurn & Jordan Pierce
Campaign Manager: Julia Uhll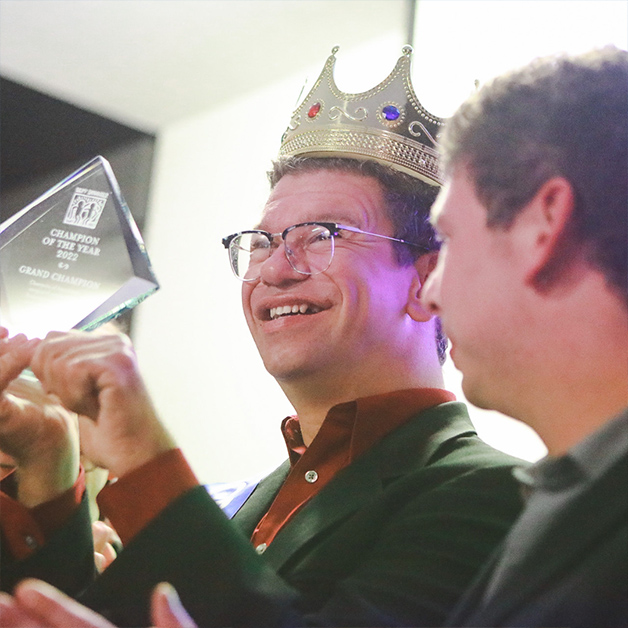 Thank you to all of our Champion of the Year Candidates, Mission Partners, and Campaign Managers!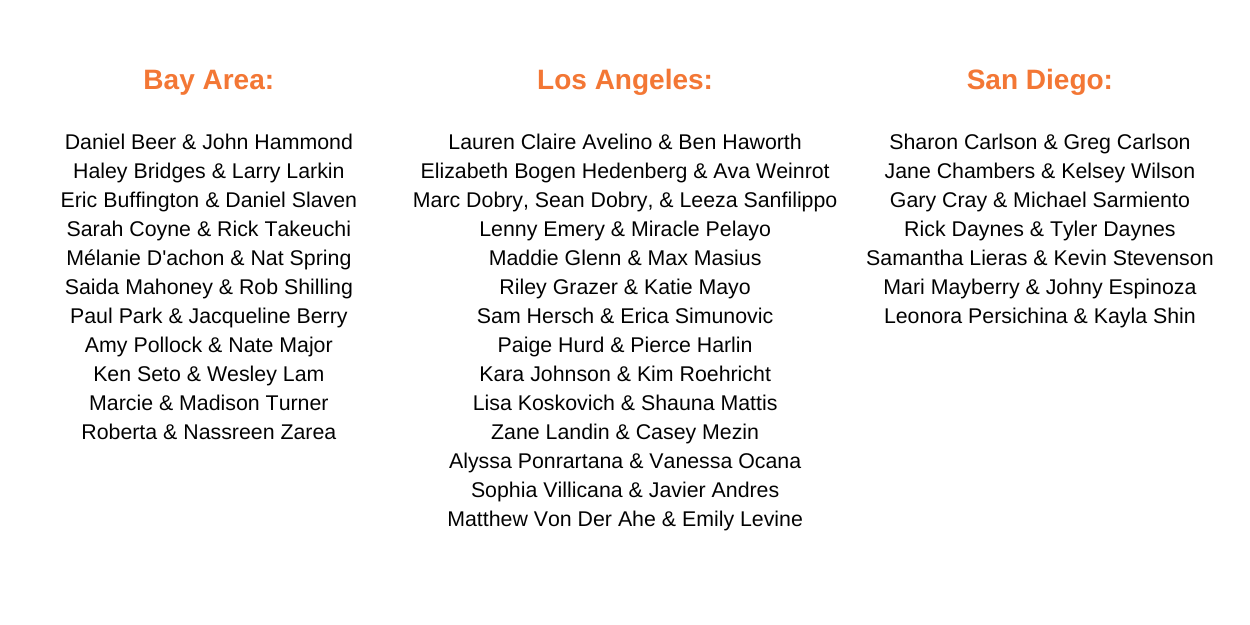 Monthly Newsletter Feedback Survey
We want to know what engages you in these newsletters so we can continue to highlight content that interests our supporters. Please help us improve our monthly newsletters by participating in this 30-second survey!

Giving Tuesday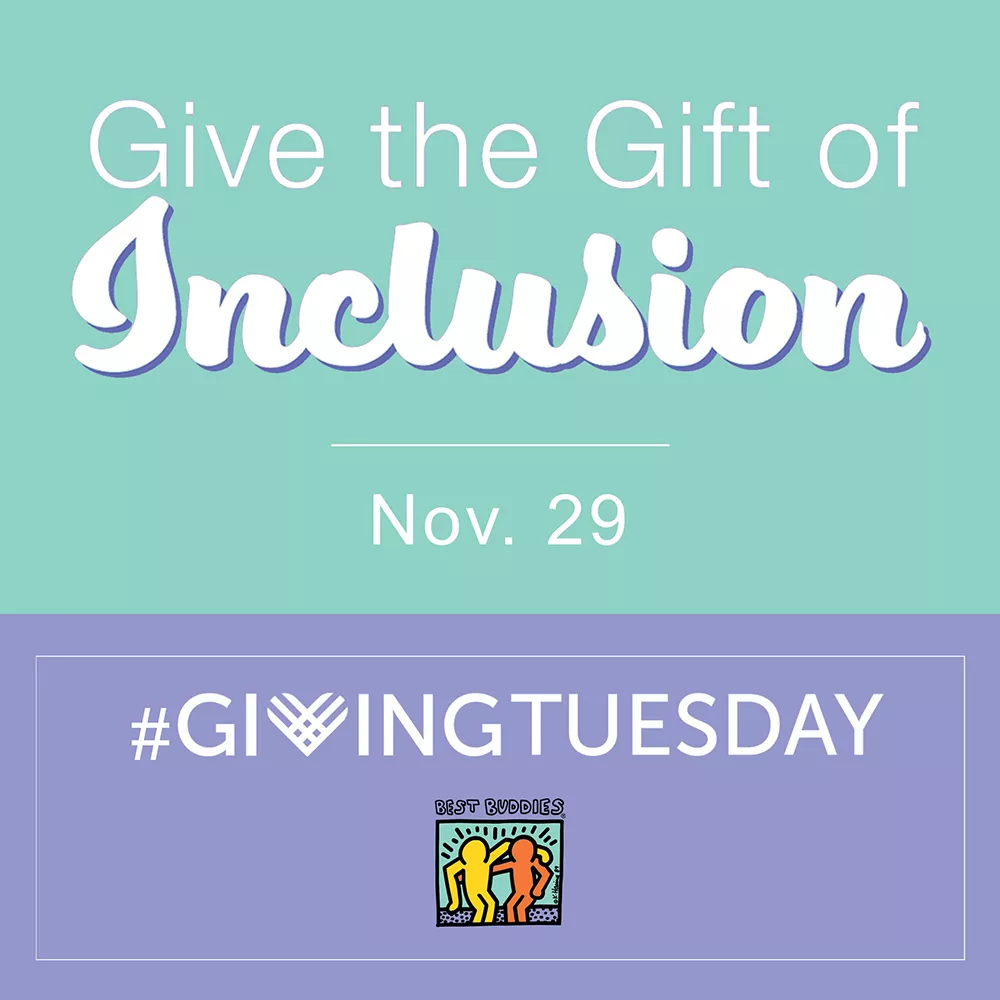 #GivingTuesday is a global movement of generosity that takes place the Tuesday after Thanksgiving. This year on November 29th, people from all over the world contribute to nonprofits in order to keep their missions alive and promote acts of service within and outside of their communities. To support Best Buddies in California on #GivingTuesday, you can make a donation by clicking the button below or liking our Best Buddies CA Facebook page so that you are notified when our Facebook fundraiser launches on 11/23.

Volunteer Spotlight
Meet August Kohn!
Friendship & Leadership Volunteer in Los Angeles, CA
What is your involvement in Best Buddies?
"I have been a volunteer with Best Buddies for a year and a half, in which time I have been a member of the Best Buddies chapter at Archer School for Girls and worked with fundraising and one-on-one speech coaching."
What is your favorite memory from helping our ambassadors?
"My favorite part of helping our ambassadors is the clear connection felt between the people involved. The kindness, the laughter, and the program's beautiful intention, turn every session into a wonderful, happy memory for me."
What is your favorite part about Best Buddies?
"I feel most proud when I hear an ambassador who I have coached present an elevator pitch with such pride and confidence."


Ambassador of the Month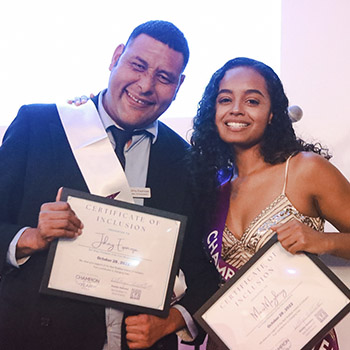 Johny Espinoza
Johny is our November Ambassador of the Month! He has gone above and beyond in his support of the Champion of the Year Gala in San Diego, and he has shown incredible leadership by hosting multiple trainings for his fellow ambassadors to build on their public speaking skills. We are so lucky to have Johny promoting our mission and advocating for positive change!
"I love Best Buddies because we have unique friendships, and we create a unique community that helps take away a lot of pain for young adults with IDD. I've learned that you can count on Best Buddies to be there when you need them. I also love being a Best Buddies ambassador because it has given me the ability to speak up for those who can't or are afraid."


Best Buddies CA Career Opportunities
We are hiring!
SoCal Jobs
Employment Consultant – Los Angeles, CA
Program Manager, Mission Expansion – Los Angeles, CA
NorCal Jobs
Manager, Job Development – San Francisco, CA
Employment Consultant – San Francisco, CA
Program Manager – Sacramento, CA
Get Involved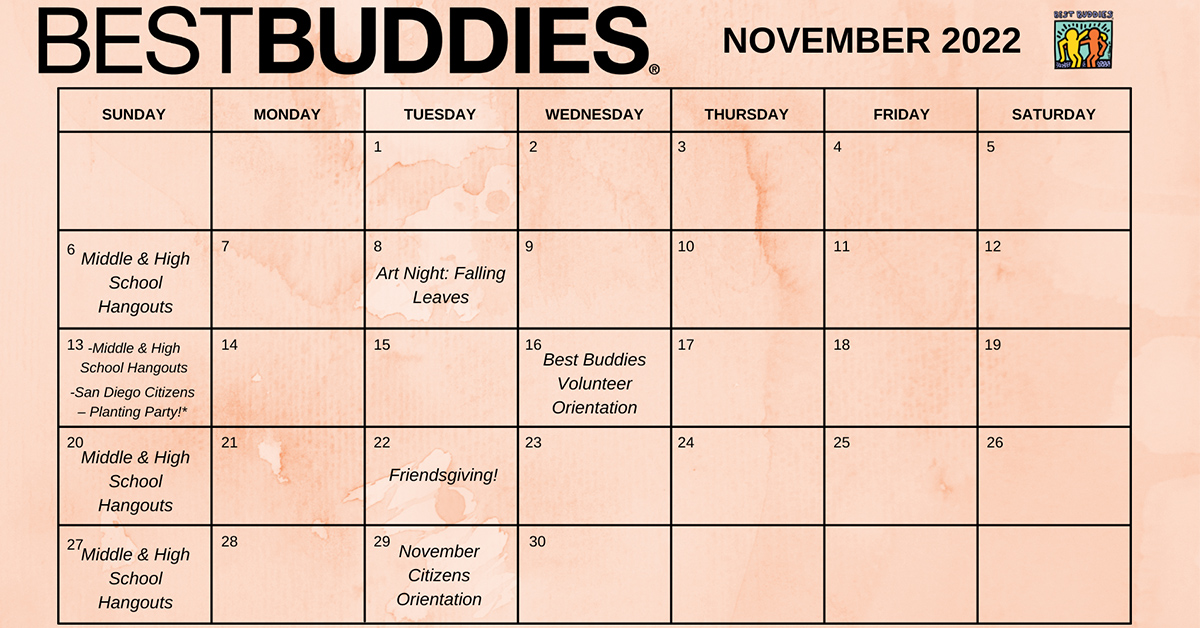 Upcoming Volunteer Orientation
December 14th 2022
To receive the latest Best Buddies news and announcements, click here.