Best Buddies in California Newsletter: Aug 2022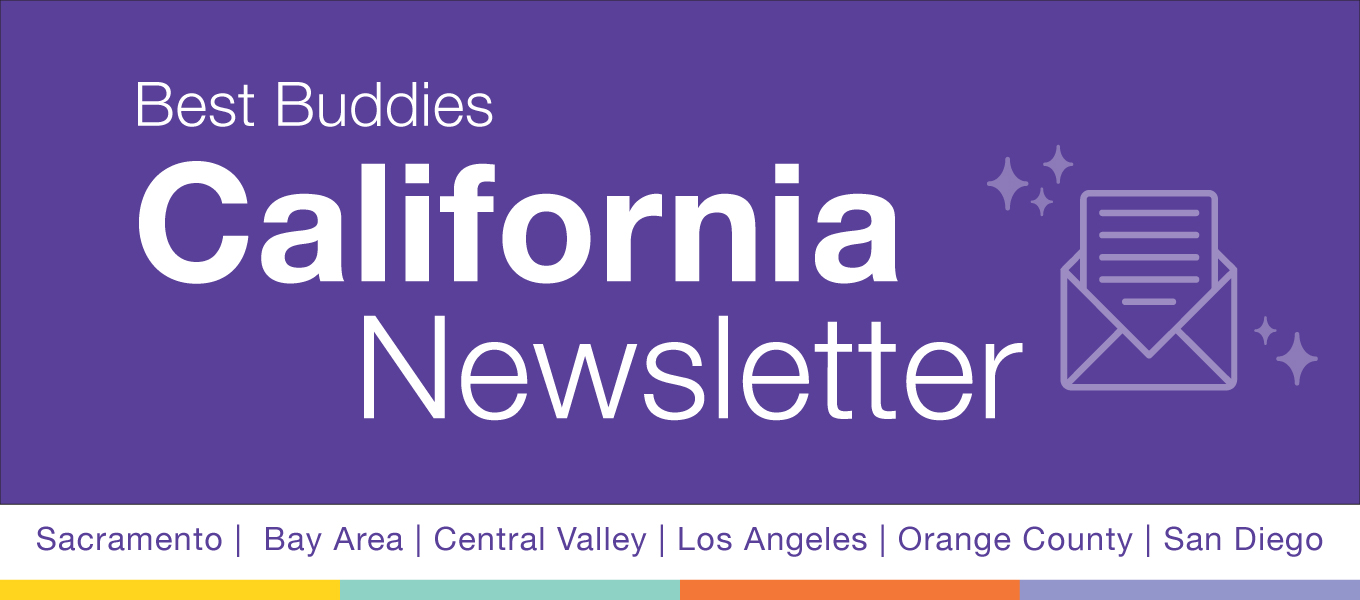 August 2022
Local Leadership Conference Success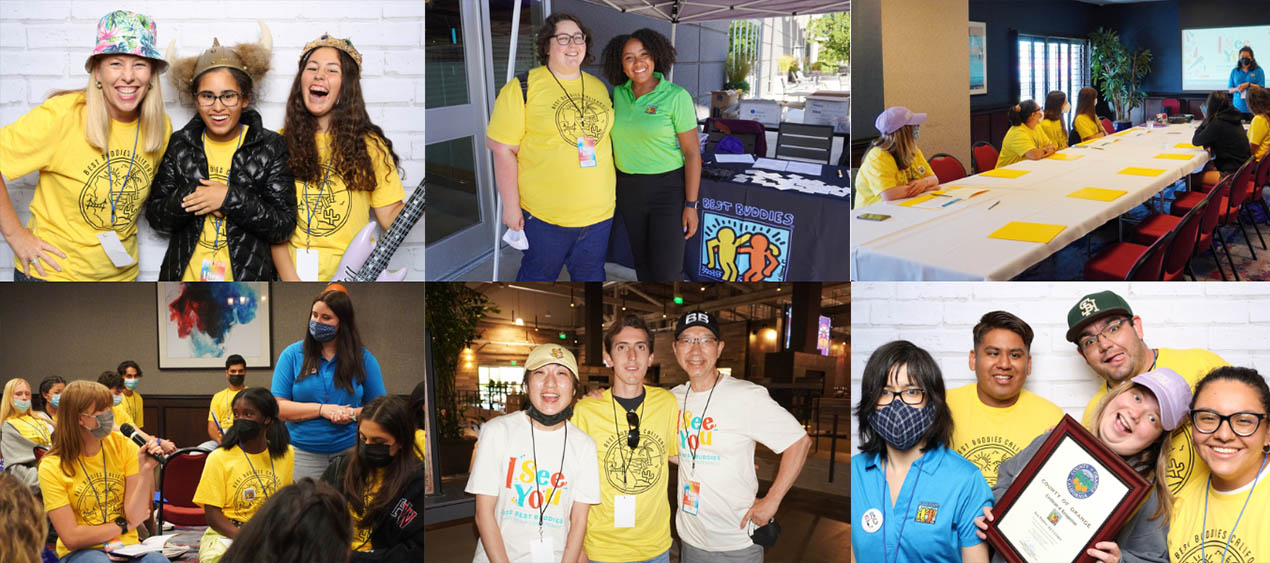 In July 2022, we hosted the first-ever Best Buddies Leadership Conferences in Southern CA, Northern CA, and Fresno. Best Buddies Leadership Conference is an annual opportunity for student leaders, advisors, ambassadors, and jobs program participants to further develop their advocacy skills and connect with other passionate volunteers. This event is typically held each summer at Indiana University over the course of three days, but due to the pandemic, we revised our event model and opted to host local one-day Best Buddies Leadership Conferences throughout the state.
Some of the topics covered in our workshops were accessibility, intersectionality, and positive self-talk. There were breakout sessions for our various groups to share ideas and resources. This year's modified version of the Best Buddies Leadership Conference was a massive success due to its accessibility. Because we shifted to local events, more individuals were able to attend. We had over 150 dedicated mission movers attend the Best Buddies Leadership Conferences throughout California! We couldn't be more grateful for our Best Buddies family.

---
Volunteer Spotlight
Meet Jeremy Handysides
Coronado Middle School Chapter Advisor & Surf Coach in San Diego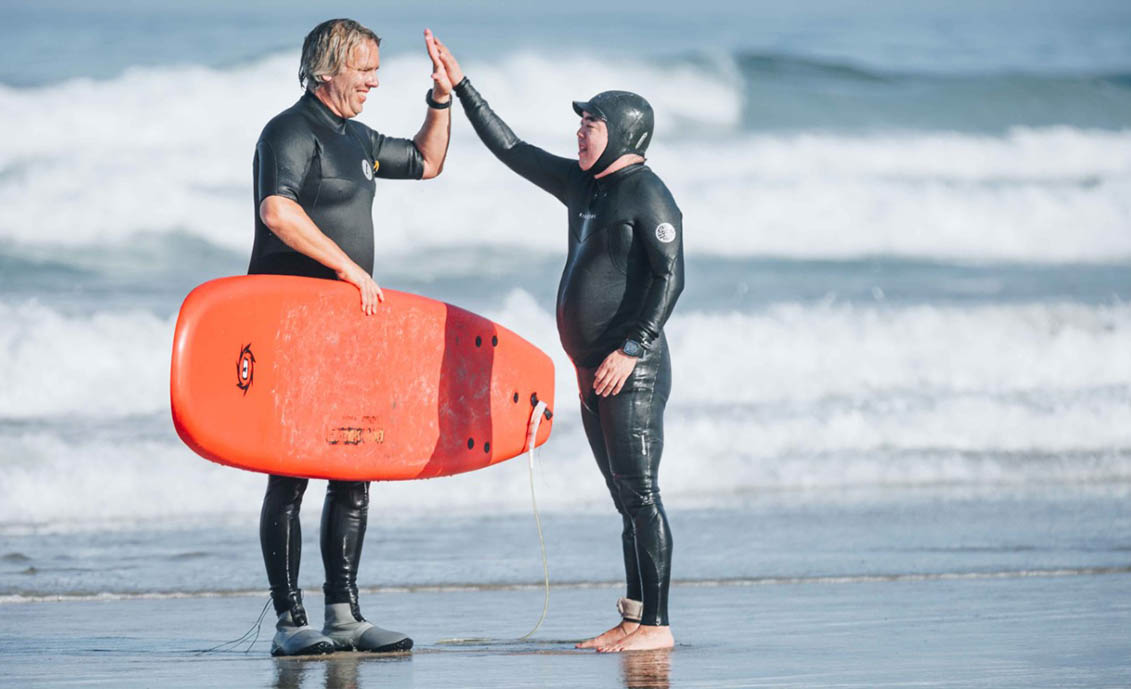 Jeremy recently took Richard, a Best Buddies Global Ambassador and Best Buddies CA Coordinator of State Operations & Programs, out for a surf lesson! Learn more about Jeremy's surf coaching at jhsurf.com.
How long have you been involved with Best Buddies and in what capacity?
"I have been a Best Buddies club adviser for the past 7 years for Coronado Middle school. We have had regular meetings throughout each school year in my classroom that have been well attended by both neurotypical peers and kids with special needs. We have gone on many community-based instructional outings with Best Buddies, including going to the San Diego Zoo and visiting the Midway carrier ship. We often celebrate birthdays and holidays together as well!"
Even though you are a teacher, what lessons have you learned during your time as an advisor for Best Buddies?
"I've learned that each Best Buddies meeting or event can produce meaningful experiences and opportunities for organic friendships to blossom in a safe space for kids to be themselves and to really learn from each other without prejudice."
Do you see any connection between your work teaching surfing and your work promoting inclusion through Best Buddies?
"I believe there is a connection in everything I do, so yes there is a connection between surfing and Best Buddies. Surfing has a lot of challenges - you have to get through a lot of breaking waves to get outside, pick the right waves (every wave is different too), and learn all kinds of techniques to be successful. As in life, it's hard to develop friendships if you're shy or have trouble communicating, but with both surf coaching/Best Buddies there are opportunities to grow, to learn new ways to succeed by developing skills to overcome obstacles that you previously thought weren't possible."
---
Ambassador of the Month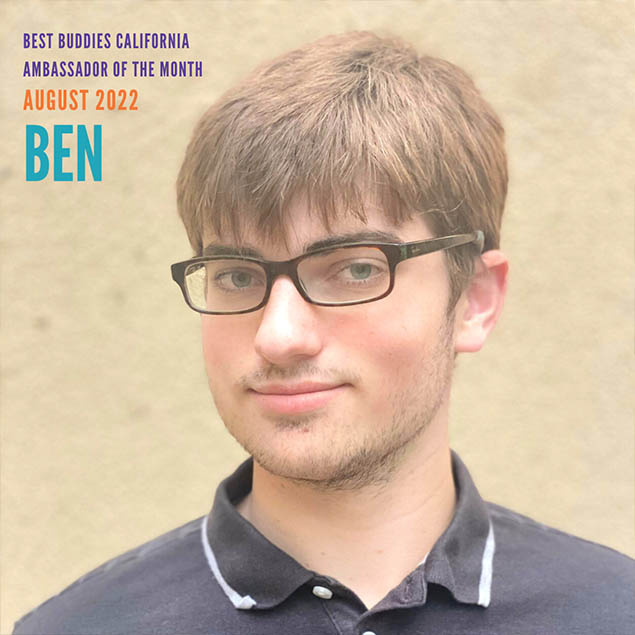 Meet Ben Haworth
Ben was nominated to be the Best Buddies CA August 2022 Ambassador of the Month for his outstanding leadership. Ben is a Best Buddies State Ambassador and a member of the Best Buddies Young Leaders Council. He volunteered at our 2022 SoCal Best Buddies Leadership Conference and facilitated a 3-day novice ambassador training where individuals with IDD wrote and delivered speeches with the support of speech coaches!
"Being a speech coach means helping an ambassador write and present a speech, without directly writing the speech for the ambassador. The speech coach gives guidance and advice to their ambassador. This is an important position to volunteer for since many ambassadors do not initially feel confident writing and presenting their own speeches in front of dozens of people. A speech coach helping them along the way often boosts their confidence in their public speaking ability."


---

Best Buddies CA Career Opportunities

We are hiring! The Best Buddies CA work environment is characterized by dedication and optimism. We are looking to hire driven individuals that want to make a difference in the lives of people with intellectual and developmental disabilities. See if any of our positions sound like the right fit for your experience and goals!

SoCal Jobs

Manager, Job Development – Long Beach, CA
Employment Consultant – Long Beach, CA
Employment Consultant – Los Angeles, CA

NorCal Jobs

Manager, Job Development – San Francisco, CA
Employment Consultant – San Francisco, CA
Program Manager – Sacramento, CA
---
Get Involved with Best Buddies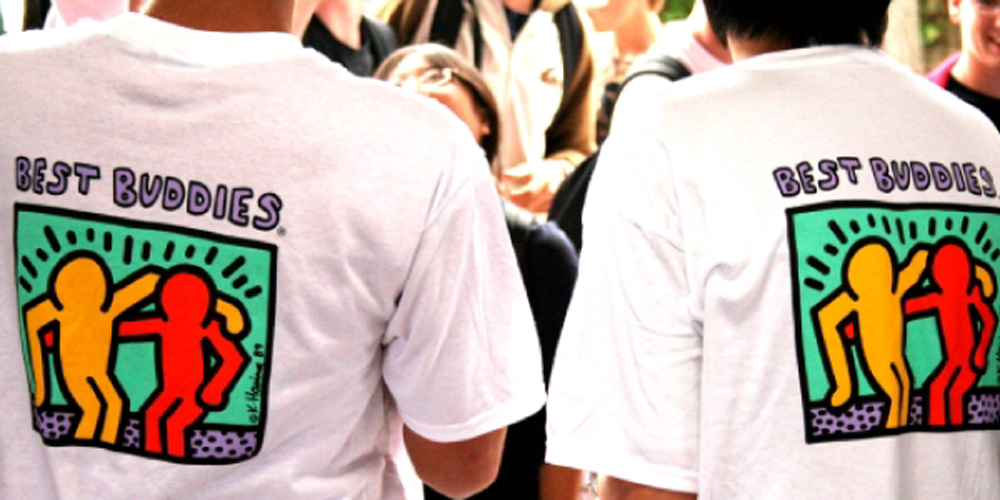 Do you want to learn more about Best Buddies and how to get involved? Join our August orientation! In just 30 minutes, you will learn about our mission, programs, and local volunteer opportunities. Plus, you'll get to meet other awesome individuals interested in making an impact!
August Volunteer Orientation
August 24th from 5:00pm-5:30pm
---
August Events Calendar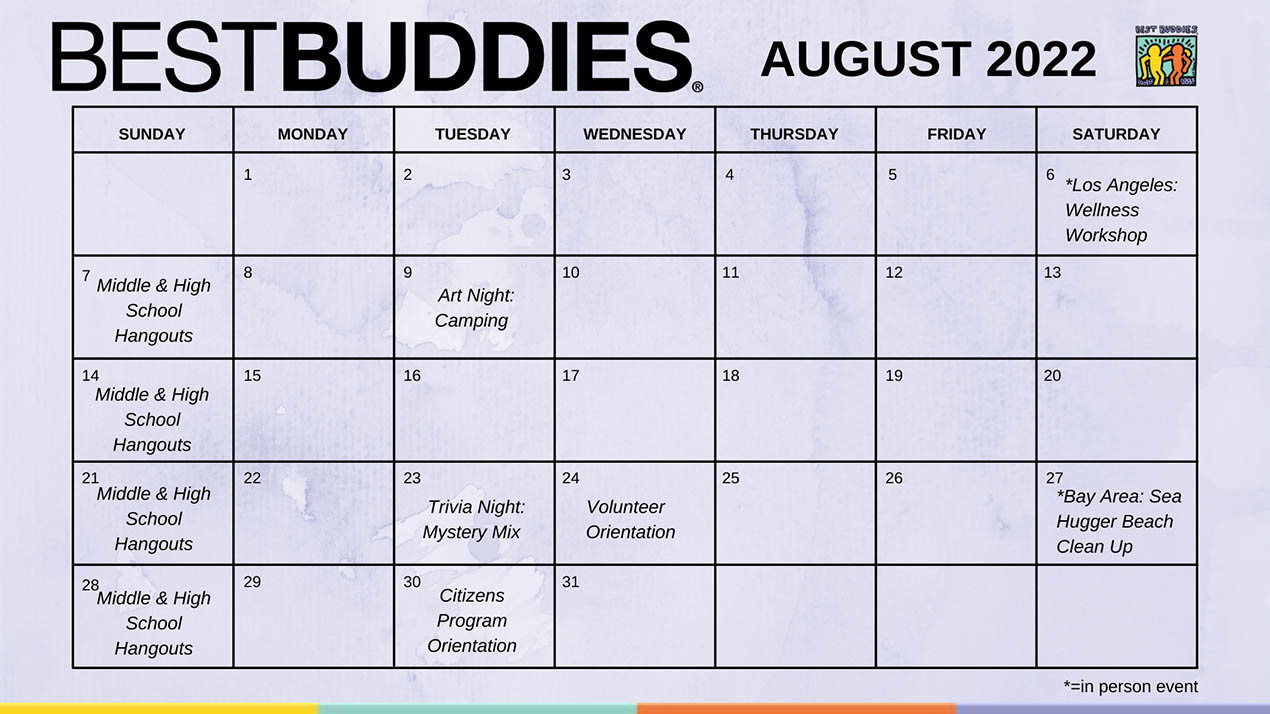 To receive the latest Best Buddies news and announcements, click here.