Los Angeles Walker of the Week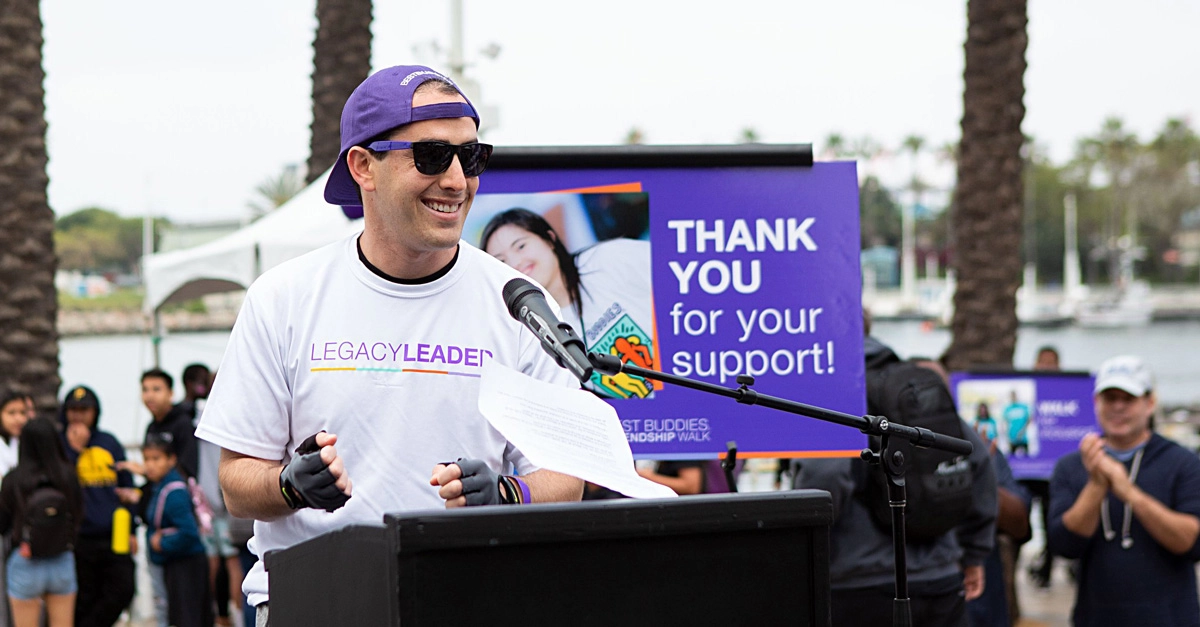 We are excited to name Max as our first Walker of Week!
For those of you who have participated in the LA Friendship Walk before, Max is likely a familiar face. He has held the title of being the top fundraiser for the last 3 years! Each year he raised $5,000-$7,000! This year, he has already raised over $2000 and stands to hold his title as the top fundraiser. How does he do it? He sends his Friendship Walk page link to lots of people on social media and asks his co-workers for their support.
Max has been involved with Best Buddies for over 13 years. He said the highlight of his time with Best Buddies was getting a job at WME Talent Agency as an Office Clerk in the mailroom. He also enjoys all of the friendships he has made through Best Buddies, and he loves to attend fun events like the Friendship Walk.
You are a Friendship Walk legend, Max!
SUPPORT MAX