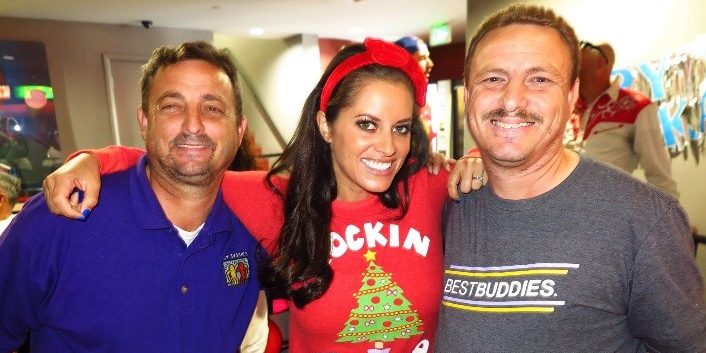 The Best Buddies Hangouts is a group of individuals with and without disabilities that get together monthly to meet new people in our community, network and socialize inclusively. Each meet-up is centered around a planned activity in your region. Best Buddies Hangouts members are offered the opportunity to interact with the Best Buddies Staff and program participants. The Best Buddies Hangout events provide a safe, fun and relaxing atmosphere while offering participants the opportunity to stay connected to the Best Buddies mission.
Who can join? Hangout activities are geared towards individuals 21 and older.
What does BBH do?
Happy Hours
Bowling
Dinner
Hikes
Movies
Concerts
Best Buddies events
and more!
Hangouts are currently based in the Bay Area, Los Angeles, San Diego, and Orange County.*
*Participants in the San Diego and Orange County Hangouts can be 18 years old and up.