Meet Jordan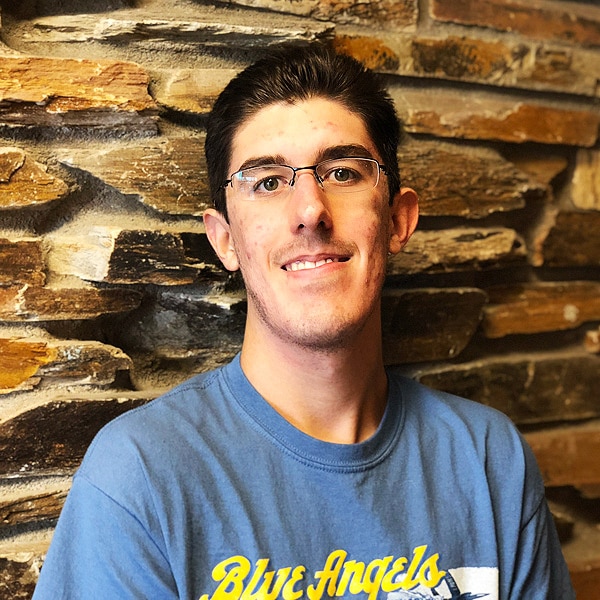 Leadership Development
My name is Jordan Kruggel. In my free time, I like reading, going to see action or comedy movies, and playing games on my Xbox. Eight years ago, I heard about a club called Best Buddies that creates friendships, provides job opportunities, and teaches leadership development. I joined immediately, and after making a few new friends through the club, I decided to join the track team. There, I met Noah, who was soon going to be my new buddy. Noah and I are still friends to this day, even after graduating.
After high school, I knew I wanted to continue to do Best Buddies. I want to be a part of it as long as I live. I learned about the Ambassador program, a group of people within Best Buddies who help give a voice for others with intellectual and developmental disabilities. This program has provided lots of trainings where I have learned to become a better leader, a better speaker, and a better advocate.
Through my involvement in the Ambassadors program, Best Buddies staff encouraged me to join the state Young Leaders Council a few years ago. I wanted to do this to continue my leadership growth and meet new people. I had to interview for my spot, and my dad helped me by letting me borrow his suit and provided support throughout the whole process. At first, my dad and the many people I've met through Best Buddies had to help me gain more confidence in myself. I used to be nervous when getting in front of a group of people, but look at me today: My dad doesn't have to be by my side as I stand in front of people and give speeches!
The leadership skills I've learned through Best Buddies continue to teach me to have confidence in myself and my abilities. Staying involved and gaining confidence has helped me grow so much as a leader and as a friend. Even if you think you can't learn more leadership skills, I am here to tell you that you can. I encourage everyone to become better leaders by seeking out other opportunities like I did and trusting you can do it.