#GivingTuesday – Unity Through Community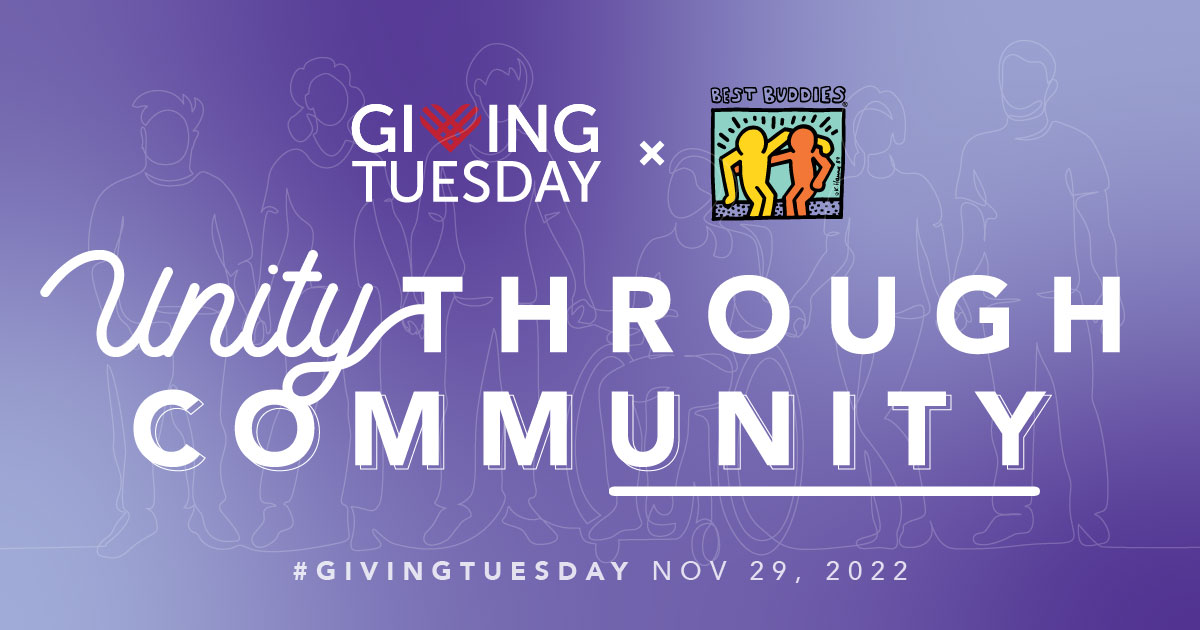 The holiday season is a time of reflection and gratitude. Now more than ever, we are thankful for the communities that accept and unite us. Great things happen when people come together to support each other, celebrate accomplishments and make a positive impact.
Best Buddies' programs within schools, workplaces, shared living spaces and throughout society change lives by embracing individuals who may otherwise never find a community where they feel included. This #GivingTuesday, we kick off a celebration of Best Buddies participants who create a culture of unity where everyone thrives.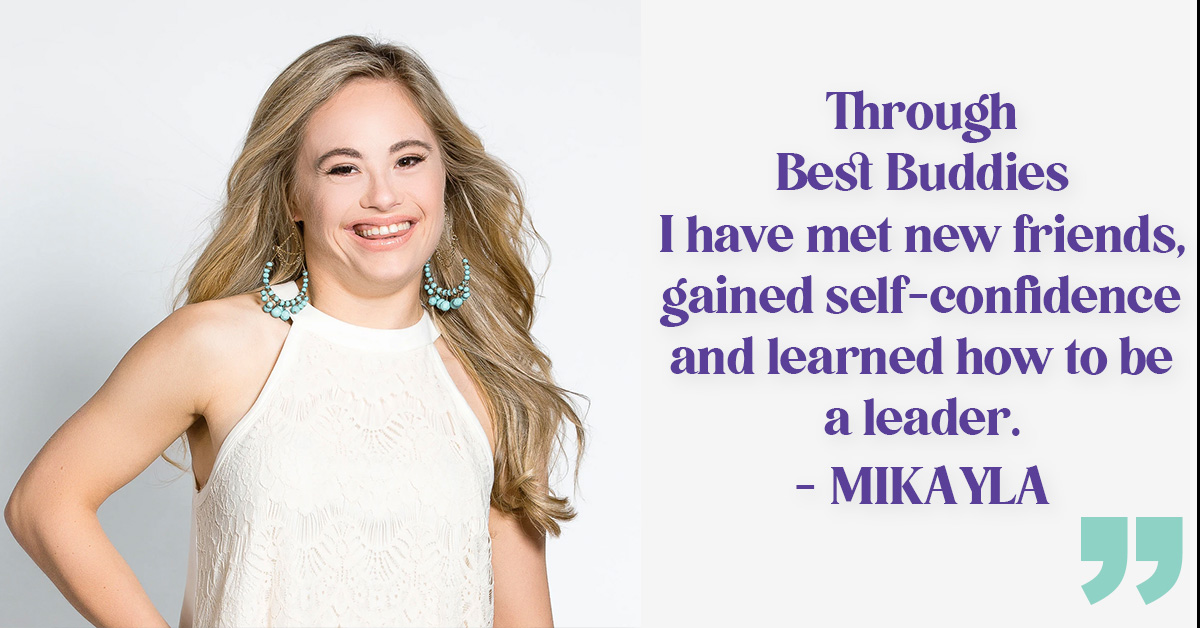 Mikayla, a 27-year-old Best Buddies Ambassador, is an advocate for inclusion and the reason there is a program in Minnesota. She recognized the need for a community of acceptance in her own backyard and took on the task of building it – raising essential funds needed to launch in her home state in 2018.
A born leader, Mikayla exemplifies how people with intellectual and developmental disabilities (IDD) can achieve their goals and dreams. She made history as the first woman with Down syndrome to compete in the Miss Minnesota pageant. Her impressive resume includes countless media and public speaking appearances and modeling gigs, including an audition for Sports Illustrated!
Even with her busy schedule, Mikayla finds time to bring her peers together and inspire them through Best Buddies – as a participant in the Citizens program and the 2021 Best Buddies Champion of the Year in Minnesota.
Donate to Best Buddies today and support participants like Mikayla! Alongside other trailblazers, she is creating unity through community. With your help, Best Buddies will reach even more people with and without IDD and empower them to create a more inclusive world.